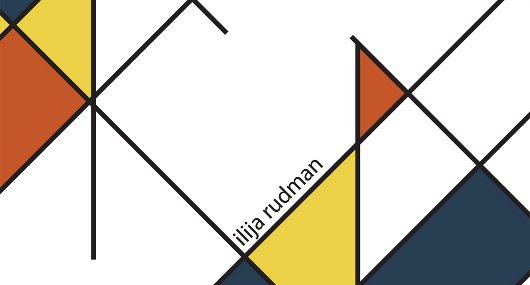 Croatian disco producer Ilija Rudman, a man so prolific in recent years on the 12″ front, will release his debut album The Reveal via Bear Funk next month.

In a rare example of late reportage here at Juno Plus, the news was first announced at the start of the month, although we suspect many of you also slept on it in your post New Year's slumber.
Rudman is a well respected name in the modern disco fraternity, with a burgeoning discography of releases on Tirk, Under The Shade, Rong, Electric Minds, Wolf Music and his own Red Music imprint.
Steve Kotey over at Bear Funk HQ admitted he had been pursuing Rudman for an LP for some time, and divulged that the producer, a known analogue gear fetishist, insisted upon using the "same techniques and equipment that inspired him to make music in the first place" when producing The Reveal.
"Ilija hooked up with one of his studio mentors and got his dream line-up of synthesizers, Roland Jupiter 4 and 8, Minimoog, Roland SH2, Juno 60 and his dream drum machines Linn and Oberheim DMX," he added.
Having been treated to a sneak preview of the album here at Juno HQ, we feel Rudman has nailed it, with the sparkling boogie funk of "Inspectors Drive" and the unassumingly epic "I Dub You So Much" standing out as early highlights.
The Reveal will be released on February 14 via Bear Funk Records.
Tracklisting:
1. Inspectors Drive
2. Victory 2010
3. Prisoner Of Passion
4. Congo Diamond
5. I Dub You So Much
6. Twenty Questions
7. Show Me The Magic
8. Romance Warrior
9. Gentle Fire
10. More Than A Memory