Juno Plus Ones To Watch in 2011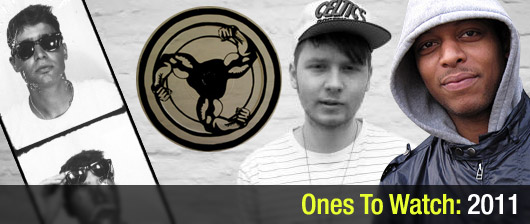 Perhaps the most impressive thing about last year was the flurry of creativity among some of electronic music's brightest young minds: names like Space Dimension Controller, Nicolas Jaar, Ramadanman and Kyle Hall gained global recognition. Taking matters to an extreme, the Optimo guys even released an album of post punk covers from some pre-teen musicians! Not only are these young producers making their own material – they are spreading their wings across genres, releasing on wildly different labels and even, in some cases, running their own imprints.
It's hard to think of a previous time when electronic music has crackled with this much prodigious creativity, and it's against this exciting backdrop we have selected the following ten artists whose music we will be watching with a decidedly hawkish eye during 2011.
1. Jamie xx
As the more perceptive among you will have twigged, Jamie xx is the shy and retiring non singing third of Mercury Prize winning outfit The xx. In addition to his willingness to step out of the shadows and demonstrate his production prowess on remixes for Glasser, Nosaj Thing and Jack the lad Penate in recent times, Jamie has been followed by consistent rumours of involvement in a Gil Scott Heron remix project that was finally confirmed as happening by parent label XL late last year.
Following the premiere of the stunning "NY Is Killing Me", a further teaser was revealed more recently in the shape of the piano house refix "I'll Take Care Of You" which adheres to Jamie's revelation that the remix album will play out like a mixtape. We're New Here arrives next month ahead of his release for the awesome Numbers imprint and XL have also decided to release his warped refix of Adele. If 2009 was all about The xx's meteoric rise, and last year was all about the band soundtracking the BBC, then the following twelve months should belong to Jamie, the band's mercurial beatsmith.
2. Julio Bashmore
To be fair, the young Bristol-based producer had already made a big impact last year, following up his late 2009 debut release on Claude VonStroke's Dirtybird imprint with the well received Chasm/ Footsteppin' 10 inch on Doc Daneeka's Ten Thousand Yen label and delivering remixes for amongst others Mosca and The Martin Brothers. Oh, and then there's the killer neon soaked future boogie dancefloor sleaze Bashmore found the time to deliver alongside Hyetal as part of the onetime mysterious Velour for the Night Slugs imprint.
It was during the final few weeks of last year that we first heard the tracks that form his pretty astounding new EP Everyone Needs A Theme Tune, out soon on the fledgling PMR imprint, which had us sold on Bashmore being destined for even bigger things in 2011.
3. Siriusmo
We're including Siriusmo in this list more out relief than anything: For over a decade now the uber talented German producer has hidden in the shadows, giving only hints of his creativity through a sprinkling of EPs, remixes and appearances and eschewing the opportunity to play live.
This is all set to change with the release of Mosaik, the producer's debut album for Monkeytown Records, the label overseen by mentors Modeselektor, which is released in March as well as some actual live performances from the producer including an appearance at this years Bloc Festival!
4. Blawan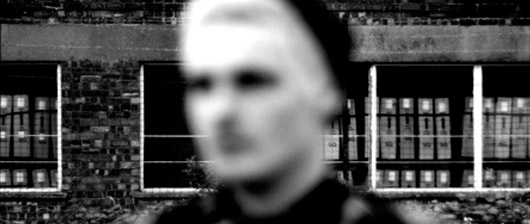 We can't help but be impressed by Blawan for a number of reasons. Take Fram/Iddy, his debut on Hessle Audio for example, which as the story goes was released after he decided to send Untold some tracks, compelling the Hemlock to urge the Hessle crew to invite Blawan into the fold in a matter of hours. Rightly so too, as the rugged dancefloor workouts deserve their place in the Hessle canon alongside Ramadanman, Martyn et al.
Or the fact he dropped a remix of The Hundred In The Hands that was every bit as accomplished as efforts from Kyle Hall, Walls, Various and Tiger & Woods. And then there is his mixing skills, check Blawan's set from the recent R & S Boiler Room takeover and you'll see him drop everything from Soundstream to Theo Parrish to those mysterious MCMLXXXVII guys to unreleased Midland cuts.
All of the above and more is probably why R & S have been swift in securing Blawan as part of their plans for further world domination in 2011.
5. Mic Newman
Along with former Juno Plus Ones To Watch alumni Tornado Wallace, Mic Newman is another member of Melbourne's increasingly impressive and influential deep house mafia. He's already a well known name for tech house heads, with releases on Dirt Crew and 8bit among others, while a couple of solid 12″s on Tsuba in 2010 but his continued shift to the deeper end of the spectrum has given him a new set of admirers. Watch out for a Runaway remix of "Live East", due out in 2011, and one or two cheeky pseudonyms that we won't give away just yet.
6. Krystal Klear
In 2009 and 2010, it was the slick 80s-soul influenced LA grooves of Dam Funk that tickled the fancy of electrofunk inspired music heads. This year there's a good chance that Manchester based Dubliner Krystal Klear will steal Damon Riddick's well worn synth funk crown. He's already set out his sparkling, next-level blueprint via a handful of impeccable releases on Cooly G's Dub Organizer imprint and the ever impressive All City.
Amidst rumours of a forthcoming Beats EP for the acclaimed Rhythm Trax series run by Stones Throw, there's also collaborations with Skream, Hudson Mohawke and Oliver Daysoul on the cards, with the latter for Eglo Records. 2011 is shaping up to be a big year for Krystal Klear.
7. Bakey USTL
Being entrusted with the debut release for a new Firecracker offshoot is akin to being stamped as "Definite Talent" and ensures people take notice.
Whilst little may be known of Bakey USTL, the three tracks which made up his ten inch on Unthank certainly left us clamouring for more from the reclusive Estonian producer. Not least lead track "A Tender Place" which sauntered towards the upper echelons of the Juno Plus top tracks of 2010 thanks to a deranged approach to deep house programming, flipping flagrantly risque samples amidst a twisted rhythmic thump that we were moved to compare to Moodymann on viagra. Accompanying this were two tracks of oddball mindfuck electronica which demonstrate the producer's willingness to stray beyond the confines of the dancefloor and make Bakey USTL one of this year's most intriguing propositions.
8. Xhin
As a purveyor of dark brooding techno rich in detail and bristling with dancefloor menace, Singaporean producer Xhin has been bubbling under the surface of widespread recognition for a while. More recently, joint productions with the likes of Schaffhäuser and Jerome Sydenham, as well as last summers Monad III release on Stroboscopic Artefacts, have caused a real stir amongst the techno cognoscenti.
If you've caught an inteview with Stroboscopic Artefacts label boss Lucy lately then you might have heard him dropping some less than subtle hints about a Xhin long player appearing in the near future. Such an exciting prospect in tandem with a clutch of other vaunted new Xhin material was sufficient reason for inclusion here.
9. Bicep
The two men behind one of our favourite blogs made the step up last year from talking about others music to making their own with a number of productions that ended with a debut release for Throne Of Blood, home to releases from many a Juno Plus favourite such as Populette and Mugwump. The Bicep release for the label brought to you by The Rapture oozed deepness and betrayed the encyclopedic knowledge of classic house, disco and techno that's ever present on their blog. The addition of an extended edit from Retro Grade just added a further sheen of impressiveness.
Expect these guys to flex some serious dancefloor muscle in 2011 with another release on Throne Of Blood and more still which should ensure Bicep come with the attached prefix "ones to watch" in 2011 by more publications than us.
10. Wbeeza
Ranking up there with Del Trotter and Rio Ferdinand as one of Peckham's finest exports, Wbeeza has built on close ties with highly respected UK imprint Third Ear, releasing four fine EPs (the first of which featured the particularly brilliant "Heavy Stuff") and, most recently, a debut album entitled Void. It was a sprawling, ambitious exploration that went beyond his previous output and cemented his position as a producer willing to explore sonic terrain beyond the realms of functional club music. Having been astutely snapped up by messrs Priestly and Smith for their secretsundaze booking agency, expect the choice gigs to flow in 2011.