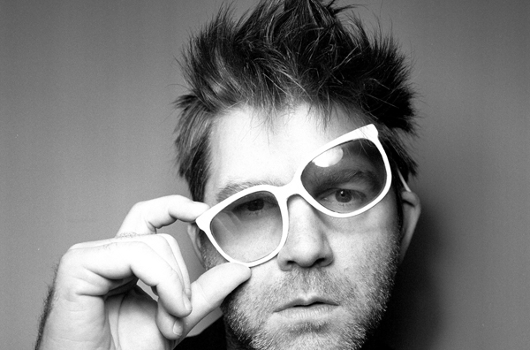 Whilst James Murphy is keeping us guessing over whether we'll ever be treated to a fourth LCD Soundsystem album proper, fans of the band will delight in the news of a forthcoming studio live session recorded in London.
According to a report in Pitchfork, James Murphy, Nancy Whang et al recorded the album in the aftermath of their performance at Glastonbury holed up in a London studio.  The nine tracks included on the final product demonstrate the breadth of their career to date from the nasal spikiness of "Daft Punk Is Playing at My House" to more recent hits such as "Pow Pow". A music video for the latter starring tween vamp Anna Kendricks has just debuted in the USA replete with silly territorial restrictions
The London Sessions –  released viaVirgin/DFA – will be available exclusively through iTunes from Tuesday November 9 with a full release set for December 6. This comes hot on the heels of the band's cover version of "Throw" by Plastic People which was finally released on a joint DFA & Planet E 12″ backed with the perfection that is Carl Craig's orginal version.
LCD Soundsystem are coincidentally about to play a set of dates throughout the UK next week with Hot Chip.
Tracklisting:
1. Us V Them
2. All I Want
3. Drunk Girls
4. Get Innocuous
5. Daft Punk Is Playing at My House
6. All My Friends
7. Pow Pow
8. I Can Change
9. Yr City's a Sucker