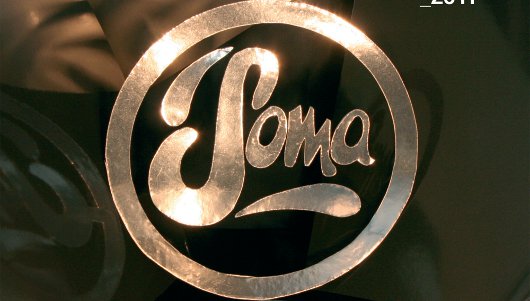 Esteemed Scottish techno label Soma has unveiled plans for the Soma 2011 compilation, which will feature the likes of Silicone Soul, The Black Dog, Joris Voorn and label chiefs Slam.
Next year will see the imprint reach the ripe old age of 20, marking it as one of UK's most venerable electronic music institutions alongside the likes of Ninja Tune and Warp.
Soma has long been instrumental in Scotland's techno scene, pushing the likes of Slam, Funk D'Void and Silicone Soul on their way to the international stardom. Rather than looking forward, Soma 2011 serves as a neat roundup of what the label has been up to this year, with the cream of previously released tracks compiled into one compilation.
The compilation will hit the shelves on December 6, 2010.
Soma 2011 – tracklisting:
1. Silicone Soul – Dogs of Les Ilhes (Kollektiv Turmstrasse Remix)
2. The Black Dog – CCTV Nation (Slam Mix)
3. Samuel L. Session – Can You Relate (Joris Voorn Flooding the Market With Mixes)
4. Decimal – Death Song
5. Funk D'Void & Sian – Wasp in a Wig
6. Harvey McKay – Nightwalker
7. Gary Beck – Enough Talk
8. Harvey McKay – After Hours
9. Funk D'Void & Sian – Veins
10. Reset Robot – La Porte
11. Let's Go Outside – Sunday Morning In The Church Of Bass (Leon Remix)
12. Slam – Azure (The Black Dog's Corn Beefy Mix)