Pioneer unveil limited HDJ 1000 series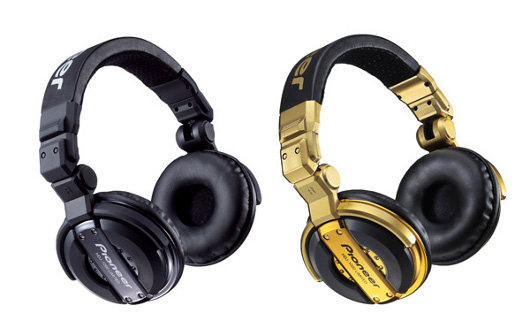 Pioneer have announced that they will release an updated version of their much-loved HDJ-1000 DJ headphones. The HDJ-1000 Limited will be available in black or gold with an improved fit, redesigned diaphragm and longer voice coil.
The huge 50mm dome drivers and their massive 3,500mW input power stay as on the previous version, but a longer voice coil & a lower mono/stereo switch protection resistance make mid-ranged beats and other sounds even easier to hear. Sound isolation and comfort has also been taken care of with new urethane ear pads ensuring accurate monitoring in even the loudest clubs.
Other features include a swivel mechanism with 90-degree housing rotation to support a wide range of monitoring styles, a convenient mono/stereo switch for single ear use and exchangeable cables and ear pads. Full specifications below.
The new range will hit the shelves in December 2010.
Type: Fully enclosed dynamic stereo headphones
Frequency range: 5 to 30,000 Hz
Impedance: 36
Maximum input: 3,500 mW
Output sound level: 107 dB
Driver unit: 50 mm dia. dome type
Plug: 3.5 mm dia. 3P mini plug (gold-plated, screw in)
Weight: 270 g (without cord)
Also included: 6.3 mm dia. 3P plug adapter (gold-plated, screw in), Carrying pouch, Cord 1.2 m side mount coil cord (extended 3 m)