Pendulum remix competition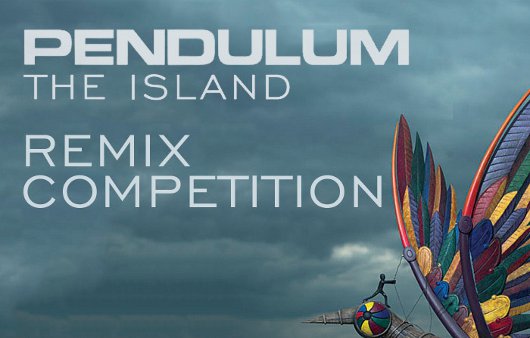 Juno Download has teamed up with certified drum & bass royalty Pendulum to bring you the chance to remix their latest single, "The Island".
It's all pretty straightforward, all you have to do to enter is follow these three steps:
1. Download the parts here for FREE
2. Create your remix
3. Upload it here
Once you've done that you'll be in with a chance to win:
– A credited release of your mix on Warner Bros Records, with full promotional support and a royalty
– £500 cash
– £150 worth of Juno Download vouchers
– €250 SoundCloud Pro account
Go on then, get cracking. More details can be found here. Competition rules below.
– To download the free parts you will need to register your email and address with Juno. No payment or credit card details are required.
– Remix the track in your favourite genre or style according to your own taste/interpretation.
– Submit your remix as a 320kbps MP3 file to the SoundCloud dropbox here. All entries must include full contact details, telephone number and postal address.
– Start date: 20th September 2010
– Entries must be submitted by 18th October 2010
– Entries will be judged by Pendulum and Warner Bros. Records and winner will be announced online on 18th October 2010
– Winning remix to be released on Warner Bros. Records and winner will receive £500 cash, £150 of Juno Download vouchers and 12 month SoundCloud Pro account worth €250
– 4 runners up will each receive a Soundcloud Lite account and £50 of Juno Download vouchers.
– Tracks using un-cleared samples from sources outside these remix parts will be disqualified.
– All trademarks and logos are protected. All rights of the producer and the owner of the recorded work are reserved. Unauthorized copying, hiring, renting, public performance and broadcasting of this record, remix or remix parts is prohibited.
– Your submission of a remix in this contest automatically constitutes as your agreement to our terms and conditions
– Read full terms and conditions here.