Apparat rounds off DJ-Kicks hat-trick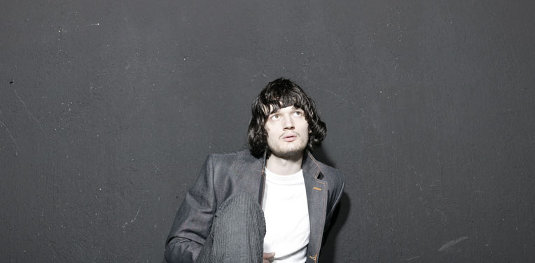 German producer Apparat will curate the third DJ-Kicks compilation for 2010.
Apparat – real name Sasha Ring – has included tracks from dubsteppers Martyn and Ramadanman, plus more leftfield offerings from Telefon Tel Aviv, Oval, Autechre and Radiohead's legendary crooner Thom Yorke. There's also the obligatory new and unreleased track from Apparat himself, while the superlative 2009 hook up between Four Tet and Burial also makes an appearance.
Perhaps best know for his joint production work with Ellen Allien and Modeselektor (the latter to form the bass heavy supergroup Moderat), the Berlin-based producer said he thinks every good mix needs  "a bit of dynamite".
"There were weirder things I wanted to use, like the Four Tet remix (of Born Ruffian's "I Need A Life") and then there are some tracks I had to use as tools to glue it all together," he added.
"The way I used the Martyn track is more of a tool to adjust the Patrice Baumel track dynamically to the following ones. But most of the songs are in there for musical reasons. All these artists have their own sound signatures and manage to inject that space into every new song they produce."
The mix will complete an impressive trilogy of DJ-Kicks compilations for 2010, following sterling efforts from DFA man Juan Maclean and Border Community boss James Holden. Maclean's effort went in on a retro house tip, while Holden's typically eclectic mix touched on techno, krautrock and psychedelia.
Apparat's DJ-Kicks mix will be released on October 26 via !K7 Records.