Gilles Peterson readies Worldwide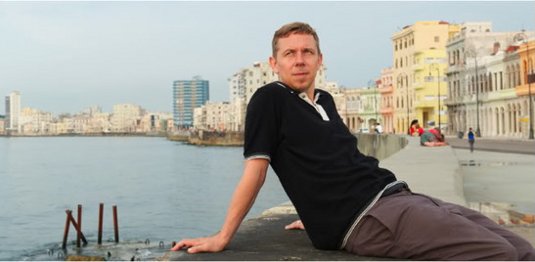 Gilles Peterson will release a two disc compilation showcasing the best music from his now legendary radio slot with the BBC.

Essentially an opus of the finest underground music on a soulful, jazzy, R&B, dubby or electronic tip, the two-disc set spans the show's ten year existence and works as a neat journey through Peterson's own musical journey.
From Sebastien Tellier's ivory tinkling masterpiece "La Ritournelle" to the moody next level dubstep of Darkstar's "Aidy's Girl Is A Computer", via Qtip, Jill Scott and Amy Winehouse, there's something for just about every contemporary music lover.
It also features music from Nitin Sawhney, Cinematic Orchestra feat Roots Manuva, Erykah Badu, Dwele, Dizzee Rascal, M.I.A., Benga and more.
Gilles Peterson presents: Worldwide – A celebration of his syndicated radio show will be released by BBE Records on October 11. Check out the full tracklisting and artwork below.
CD 1
01 – Nitin Sawhney – Tides
02 – Cinematic Orchestra feat Roots Manuva – All Things To All Men
03 – Quasimoto – Come on Feet
04 – Qtip – Lets Ride
05 – Erykah Badu – Green Eyes
06 – Jill Scott – He Loves Me [Lyzel In E Flat]
07 – Herbert – The Audience
08 – Jay Dee – Rico Suave Bossa Nova
09 – Dwele – Too Fly
10 – Amy Winehouse – Take The Box
11 – Gotan Project – Triptico
12 – Dizzee Rascal – I Luv U
13 – M.I.A. – Galang
14 – Vikter Duplaix – Manhood
CD 2
01 – Sa-Ra – Rosebuds
02 – Steve Spacek – Dollar
03 – Outlines – Just a Lil' Lovin
04 – Recloose – Dust
05 – Amerie – 1 Thing
06 – Seun Kuti & Fela's Egypt 80 – Many Things
07 – RSL – Wesley Music
08 – Sebastien Tellier – La Ritournelle
09 – Little Dragon – Twice
10 – Jose James – Dreamer
11 – Theo Parrish – Goin' Downstairs (Part 1)
12 – Benga – Emotions
13 – Darkstar – Aidy's Girl Is A Computer