K-X-P announce debut album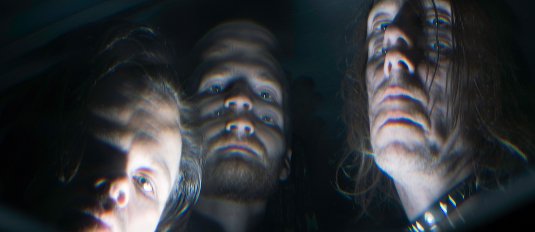 Finnish band K-X-P – who count the Optimo boys among their many admirers – will release their debut album next month on Smalltown Supersound.
Band lynchpin Timo Kaukolampi (best known as Annieā€™s main producer and co-writer) formed the group in 2006. They mix electronics, krautrock, noise, and even rockabilly into a hypnotic and minimal motorik groove reminiscent of Spacemen 3, This Heat, Suicide and NEU!.
Optimo's JD Twitch and Jonnie Wilkes invited the band to be one of the final performers to play at their legendary Sunday shindig in Glasgow. Unable to attend due to a certain Icelandic ash cloud, K-X-P are now due to play at the new Optimo night, born from the ashes of their old weekly shindig.
The eponymous album will hit the shelves on July 20.
K-X-P Tracklisting:
1. Elephant Man
2. Mehu Moments
3. 18 Hours (Of Love)
4. Labirynth
5. Aibal Dub
6. Pockets
7. New World
8. Epilogue