Fabric Find New Owners….. In Fabric?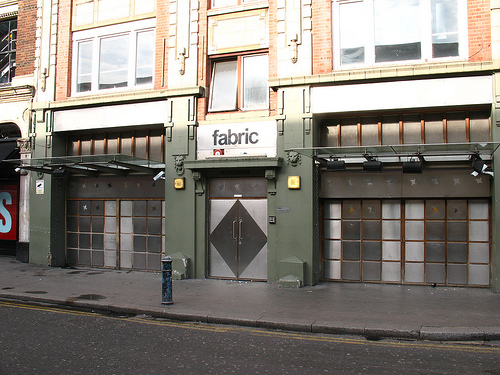 Good News For London Nightlife! Industry reports today suggest that Farringdon clubbing behemoth Fabric has been swept out of adminstration, with a new company that has close ties with the previous managment and ownership taking control of the majority of assets.
Fabric 591 Ltd, the company that oversaw the running of Fabric along with the publishing company and record label went into adminstration last month following the closure of Matter, it's South London sister venue.
Industry daily CMU reported that "Fabric 591 – had guaranteed loans invested in Matter, and it seemed like those liabilities could take all the Fabric empire down. Administrators were called in at the start of the month and it seems they might be able to rescue the central London club by transferring key assets to a new company called Fabric Life, which was incorporated last month.""
As yet no official statement has been made by Fabric or it's new owners Fabric Life, though the miniscule text at the bottom of the Fabric website informing visitors of the company's unsure status has now been removed.
In light of the recent closure of East End venue T Bar and an air of general uncertianty for all London venues this year, the above news represents a little chink of light for London clubbers.