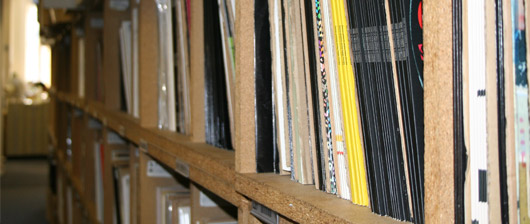 Disco heads will have noted with a contented smirk the arrival of the new Toby Tobias EP this week. The Motor City Drum Ensemble remix features a hook so indebted to Sunday BBQ sessions that it all but waddles up and hands you a sausage and cup of beer.
For those who missed out the first time, Tony Lionni's 2009 piano-driven house stomper "Found A Place" is back in stock – but for a short time only we suspect. Check it out here. Elsewhere, Optimo's Fabric mix was flying off the shelves, as was the Black Dog's brooding Music For Real Airports.
Over at Juno Download fans were cheering the arrival of the Ilija Rudman remix package, or at least so it seemed from the releases lofty chart position. There was also a killer remix package of Ron Basejam, a wonderful tribute to the sound of Philly from that Dimitri bloke from Paris, and a first ever digital release of NYC house don Kerri Chandler's 1992 Panic EP (which was his second ever release). Oh, and be sure to check out the new A Guy Called Gerald album and Benga's Phaze One EP on Tempa. Top stuff all round.
As always, happy hunting.