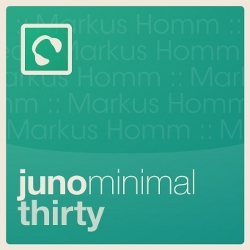 The Juno minimal podcast celebrates its 30th – and to mark the occasion we've enlisted the help of our friend Markus Homm to mix this edition.
The Romanian producer has released music through Highgrade Records, Ostwind and Freunde Tontraeger, developing a style which nestles in at the deeper end of tech house.
He now bases himself jointly in Moscow and Hong Kong, globetrotting from one continent to another for a steady stream of DJ sets.
You can subscribe to the mix for free in iTunes here and buy the individual tracks in the mix from Juno Download here.
Meanwhile you can check out Markus' latest release with Ludwig Coenen on Highgrade here .
Tracklisting:
1. Joel Alter: Preaching to the Choir (Alexkid Perpective) – Highgrade Germany
2. tINI: That's right – Desolat Germany
3. Gregorythme: Isola (So Inagawa In The cabaret remix) – Minimood Germany
4. Acumen: Firmament – Upon You Germany
5. Pagai/Mihai Popoviciu/Jay Bliss: Vegas – All Inn Germany
6. Markus Homm: Foog – Highgrade Germany
7. Ethyl & Flori: Tanquray – Freerange
8. Dapayk Solo: Berfluerg – Mona Berry Germany
9. Dale & Daniel Dreier: Drunkin – Highgrade Digital Germany
10. Ronte Monte Mo: Katrin Malt – Mona Berry Germany