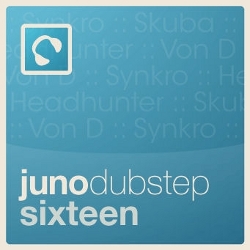 Will 2009 be looked back on as the year that dubstep hit the mainstream?
Who knows, but what we are sure of is that it was a stellar year for the genre, with a slew of labels and artists taking steps into hitherto unexplored territory.
The 16th Juno dubstep podcast – the final one for 2009 – features tracks and mixes from Synkro, Headhunter, Scuba, Matt U, Tes La Rock, Von D and more…
You can subscribe for free here and buy the individual tracks from Juno Download here.