Exclusive mix – Cesare vs Disorder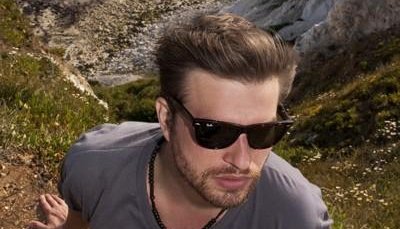 Our friends at fabric have supplied us with another sterling exclusive mix – this time it's Cesare vs Disorder, aka Cesare Marchese, an Italian born, London based DJ and producer.
He'll be playing at the famed club this Saturday, November 21, with Pan Pot and Jeremy P. Caulfield.
You can download the mix here.
Tracklisting:
1. Tiefschwarz – Roads
2. Queen Atom – Coka Zero (Ahmet Sisman remix)
3. The Mountain People – DH
4. 2000 And One – Wan Poku Moro (Onur Ozer Remix)
5. Cesare vs Disorder – Star Ballad
6. James Teej – I'm Human Now (Cassy Remix)
7. Seth Troxler & Inxec – And It Was
8. Dop – Propaganda Americaine
9. Soulphiction – Get The Point
10. Rudolf_Daze – Join The Army With Me (Maxim Remix)
11. Rainer – Battle of Mouths (Kate Simko Remix)
12. Andomat 3000 – BND2
13. DS – Orange Food (Jens Zimmermann Additional Vitamin c Remix)
14. Mikael Stavostrand – At The Bottom
15. Gregorythme – Walking on Balls feat. Tigerlilly
16. Dario Zenker – Dario Zenker
17. Venedikt Reyf – Heroes feat. Suzi Q
18. Foroyskur Dansur – Easy Changes
19. Jose James – Desire (Moodymann Remix)