Items 1 to 3 of 3 on page 1 of 1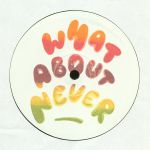 Cat: WAN 03. Rel: 16 Oct 17
Shakin (5:32)

Nine Toms (6:31)
Review: It has been a long time between drinks for former Soul Jazz Records regular Secondo. Shakin appears almost five years to the day since his last outing on Whataboutnow, the low profile label he established in 2011. On the A-side, he reaches for the synths and glistening guitar solos on a loopy house jam that sounds like it was built out of loops taken from an obscure and overlooked mid-80s Balearic pop B-side. B-side "9 Toms" inhabits similar sonic territory, with the Swiss producer seemingly crafting more sunny, dewy-eyed, loop-house gold out of discarded bits of a 1980s blue-eyed soul song. If Tiger and Woods dug for soft focus sample fare rather than synth-laden electrofunk, it would probably sound like this.
…

Read more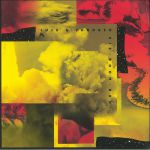 Cat: DKMNTL 052. Rel: 16 Oct 17
Herkie (6:10)

Rah-Rah (5:52)

Back Tuck Basket Toss (6:25)

Deadman (6:57)

Paper Dolls (6:26)

Hanging Pyramid (5:02)

L-Motion (6:10)

Attack The Crowd (6:44)

One Armed Liberty (7:20)
VARIOUS
Cat: DJO 224. Rel: 16 Oct 17
Alma & French Montana - "Phases"

Andreas Moss - "Stuck In My Feelings" (Brant Nelson radio - clean)

Audien - "Message"

Audien & Gammer - "Rampart"

Big Shaq - "Man's Not Hot"

CliQ - "Wavey" (extended)

Dave Aude & JVMIE - "Back 2 Love" (radio)

Denney & Mekon - "What's Going On" (feat Roxanne Shante - DJ Haus & Hugo Massian remix)

DJs From Mars - "Harlem" (ManoVSKi radio remix)

DVBBS & CMC$ - "Parallel Lines" (feat Happy Sometimes)

Hardwell & KSHMR - "Power" (radio)

Hazers - "Changes" (James Hype remix edit)

Icarus - "Trouble" (Dreem Team remix)

Imagine Dragons - "Whatever It Takes"

K Syran - "Temptation" (Nathan Jain radio)

Kungs - "More Mess" (feat Olly Murs & Coely - HUGEL remix)

Mr Probz - "Gone" (feat Anderson Paak)

NAO - "Nostalgia"

Pheromone Blue - "She Moves At Night"

Rika - "No Need" (radio)

Robin Schulz & HUGEL - "I Believe I'm Fine"

Saint WKND - "Survive" (feat Max - clean)

Tieks - "Say A Prayer" (feat Chaka Khan & Popcaan)

Anne Marie - "Heavy"

Acivii - "Lonely Together" (feat Rita Ora)

Craig David - "Heartline"

DJ Snake - "A Different Way" (feat Lauv)

Ed Sheeran - "Perfect"

Erasure - "Just A Little Love" (7th Heaven radio)

Fifth Harmony - "He Like That"

French Montana - "Unforgettable" (feat Swae Lee & J Balvin - Latin mix - clean)

Jessie J - "Think About That" (edited)

Kelly Clarkson - "Love So Soft" (Alec Ghenea extended remix)

Maroon 5 - "What Lovers Do" (feat SZA - Slushii remix)

Mollie King - "Hair Down" (Joihn Gibbons radio)

Nathalie Sade - "Murda"

Niall Horan - "Too Much To Ask" (TRU Concept radio)

Nick Jonas - "Find You"

Pink - "What About Us" (Cash Cash remix)

Rihanna - "Desperado" (3LAU edit)

Sia - "Rainbow"

Stefflon Don - "Hurtin Me" (feat French Montana - Boston Bun remix)

Steps - "Dancing With A Broken Heart"

The Fizz - "My Camera Never Lies 2017"

Zak Abel - "Only When We're Naked"
Items 1 to 3 of 3 on page 1 of 1