Items 1 to 8 of 8 on page 1 of 1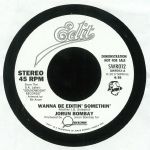 Cat: SWR 012. Rel: 16 Oct 17
Wanna Be Editin' Somethin' (4:19)

Give Me The Remix (4:16)
Review: Jorun Bombay has form for breathing new life into Jackson family favourites, having previously released a fine 7" featuring a stellar revision of "It's Great To Be Here". This time he tackles a solo MJ cut, lacing the vocal and horns from "Soul Makossa"-inspired single "Got To Be Startin' Something" over a bustling, bass-heavy groove previously featured on one of the most famous hip-hop cuts of all time. Arguably even better is flipside "Give Me The Remix", a brilliant, 1980s 12" dub style revision of another Q Jones production. It's pleasingly stripped-down, making use of the original's killer synth bassline, jazz guitars and sing-along vocals, whilst jettisoning much of the musical filler. Top stuff, all told.
…

Read more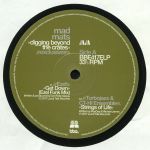 Cat: BBE 417ELP. Rel: 16 Oct 17
Ezel - "Get Down" (Ezel Funk mix) (5:14)

Turbojazz & CT-HI Ensemble - "Strings Of Life" (6:54)

Ossie - "I Hurt You" (7:08)

Bill Laurance - "The Pines" (6:25)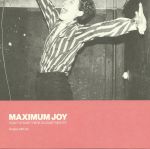 Cat: SSR 001. Rel: 16 Oct 17
Silent Street/Silent Dub (7:54)

White & Green Place (Extraterrestrial mix) (5:35)

In The Air (extended version) (6:26)

Building Bridges/Building Dub (6:23)

Simmer Til Done (4:46)

Stretch (7" mix) (3:49)

Do It Today (4:43)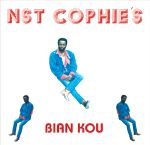 Cat: KALITA 12001. Rel: 16 Oct 17
Bian Kou

E Clolo

Mioukouna
Review: London-based reissue label Kalita is here to take you deep into the hidden corners of African grooves, kicking things off in style with this infectious selection of cuts from Ernest Koffi, otherwise known as NST Cophie's, recorded in Paris and released on a private press LP in 1980. "Bian Kou" is a loose and limber disco funk number with impeccable slap bass, while "E Clolo" brings a more rounded, distinctly 80s flavoured production. Taking over the whole B-side, "Miokouna" takes on a more distinctly Afrobeat-minded demeanour and beams the Ivory Coast sunshine into your ears with irresistible force.
…

Read more
Played by:
Charles Maurice
,
JOUTRO MUNDO
,
Mukatsuku Records Chart
,
Roual Galloway
,
Aroop Roy
,
Manu•Archeo
,
AfroBase (Radio Chart)
,
Rudy's Midnight Machine
,
Faze Action
,
Dj soFa
,
Disco Tech (DiscoDat)
,
Afro Beat Foundation
,
Kenneth bager
,
Kenny Wisdom
,
Red Greg
,
Admin
,
L'Atelier
,
Aaron L
,
Kalita Records
,
Dynamite Cuts
…

Read more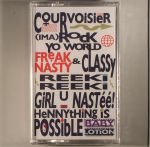 Cat: CDO 1001. Rel: 09 Oct 17
Intro (1:04)

Courvoisier (4:02)

Reeki Reeki (3:12)

Freak Nasty & Classy (3:21)

Interlude (0:50)

Im'a Rock Yo World (3:42)

Girl U Nastee (5:02)

Hennything Is Possible (feat Polyester The Saint) (3:18)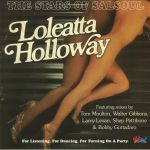 Cat: SALSBMG 06LP. Rel: 16 Oct 17
Love Sensation (Tom Moulton mix) (6:35)

We're Getting Stronger (The Longer We Stay Together) (Walter Gibbons 12" remix) (7:23)

Hit & Run (Walter Gibbons 12" Jungle mix) (8:54)

All About The Paper (Bobby Guttadaro 12" remix) (6:13)

Seconds (Shep Pettibone club version) (8:58)

Mama Don't Papa Won't (4:59)

Dreamin' (12" Disco version) (6:17)

The Greatest Performance Of My Life (Larry Levan remix) (6:50)
Review: You'd be hard struck to find any essential disco anthem without the unmistakeable talent of Loleatta Holloway on it. One of the most distinctive voices in dance music history, her collaborations with the legendary NYC label Salsoul are the stuff of legend - and this collection features some of the American songstress' highlights from the label's catalogue. The most sought after versions have been included here by the undisputed masters of the edit: Shep Pettibone, Walter Gibbons, Larry Levan and Tom Moulton to name a few. And the tracklisting? The hits are all on here, rest assured: "Love Sensation" (Tom Moulton mix), "Hit & Run" (Walter Gibbons 12" Jungle mix), "All about The Paper" (Bobby Guttadaro 12" remix) and more all feature.
…

Read more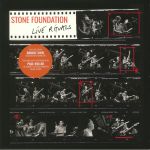 Cat: 100LP 74. Rel: 16 Oct 17
Back In The Game (4:54)

Open Your Heart To The World (4:18)

Street Rituals (5:05)

The Limit Of A Man (6:04)

Strange People (4:57)

Your Baloon Is Rising (5:20)

The Colour Of (6:44)

A Love Uprising (6:10)

These Life Stories (4:49)

Pushing Your Love (4:43)

What's Going On (6:08)

Simplify The Situation (7:46)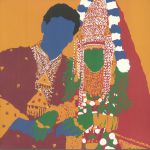 VARIOUS
Cat: FTNLP 003. Rel: 16 Oct 17
The Amranim - "Shedemati" (3:37)

Tsvia Abarbanel - "Im Nin'Alu" (2:56)

David Dor - "Sapri Tama" (2:37)

Yehezkel Matari - "Halachti Layam" (4:41)

Reuma Abas - "Wa'ana Fda Leumi" (3:44)

Duo Tsafri - "Eshmera Shabat" (4:22)

Aharon Amram - "Ladema Eini" (5:26)

Lehakat Tzliley Ha'oud - "Neimat Pop Oud" (2:44)
Items 1 to 8 of 8 on page 1 of 1