Items 1 to 6 of 6 on page 1 of 1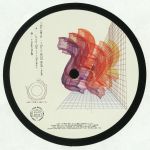 Cat: JUPITERSMELODY 01. Rel: 16 Oct 17
Looking To The Sky (Djrum remix) (7:59)

Takeover (Djrum remix) (6:31)
Review: Brand new label from House Of Wax: Jupiter's Moon touch down with two highly sought-after rubs from the touchingly talented Djrum. Taking two meditative system smokers from London nine-piece The Drop, Djrum flexes in two distinct ways; "Looking To The Sky" gets an upbeat two-step twist that's not dissimilar to old Kromestar joints while "Takeover" wallows much deeper in the dubwise aesthetics as a slinkier two-step riddim bubbles beneath a much heavier bed of textures, pads and mbira. On dub since 2011 and still smouldering to this day, these are vinyl only and not likely to hang around. You know what to do.
…

Read more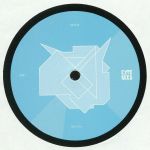 Shuttle (3:59)

Shuttle (JLSXND7RS remix) (3:45)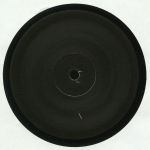 Cat: RXSTNZ 03. Rel: 16 Oct 17
Track 1 (9:30)

Track 2 (8:39)

Track 3 (4:21)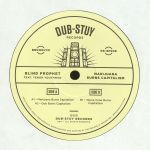 Cat: DSSP 008. Rel: 16 Oct 17
Marijuana Burns Capitalism (4:11)

Dub Burns Capitalism (3:34)

Numa Crew Burns Capitalism (4:12)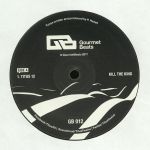 Cat: GB 012. Rel: 16 Oct 17
Kill The King (4:25)

Drifter Dub (3:22)

Happy Friday (4:14)
Review: Happy days are here again... Bristol's Titus 12 makes his debut on the ever-bountiful Gourmet Beats, and he's doing it with such as positive, spiritual bounce he can even make regicide seem like a joyous topic. Seriously, check that spring and organic punch of "Kill The King" and try telling us murderation ain't sweet. It's not going to happen. "Drifter Dub" takes us down even dustier Kingston lanes as it twists up a mystic lead with a rootsical warm popping bass groove while the title track "Happy Friday" is a soaking wet dreamcake with slaps, bubbles and cascading droplets of rich skank soul dripping throughout. Happy? Ecstatic more like mate.
…

Read more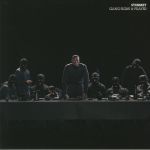 Cat: MRKY 001LP. Rel: 16 Oct 17
First Things First (3:28)

Cold (2:39)

Bad Boys (feat Ghetts & J Hus) (4:09)

Blinded By Your Grace (part 1) (2:39)

Big For Your Boots (4:01)

Velvet/Jenny Francis Interlude (5:43)

Mr Skeng (3:19)

Cigarettes & Cush (feat Kehlani) (5:49)

21 Gun Salute (feat Wretch 32 - interlude) (2:24)

Blinded By Your Grace (feat MNEK - part 2) (3:50)

Return Of The Rucksack (3:04)

100 Bags (3:38)

Don't Cry For Me (feat Raleigh Ritchie) (3:33)

Crazy Titch (interlude) (2:42)

Shut Up (2:59)

Lay Me Bare (5:02)
Items 1 to 6 of 6 on page 1 of 1