Items 1 to 10 of 10 on page 1 of 1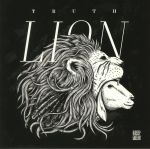 Cat: MEDI 098. Rel: 23 Oct 17
Lion (feat Taso (Teklife)) (7:26)

Messages (4:26)

Ruffneck (4:44)
Review: The unstoppable New Zealand duo continue their deep, dark and dangerous adventures with a return to Deep Medi Music and three outstanding slabs of authentic dub weight; "Lion" roars with serious bass weight and the textured downpitched tones of long-standing collaborator Taso, "Messages" rolls with poignant subdued chords and a measured, pensive air while "Ruffneck" rumbles with a sub/kick combo so woozy it needs breathalysing if it's within 10 metres of a vehicle. The lion awakes once more.
…

Read more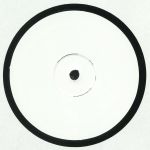 JFO - "F_ck Radio" (3:27)

JFO & Noble - "Clash" (3:12)

Noble - "D6" (3:44)

Noble & JFO - "Soundman" (6:27)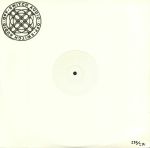 Rezonate
(hand-numbered 12" in hand-stamped sleeve limited to 271 copies)
Cat: OSA 001. Rel: 23 Oct 17
Rezonate (6:13)

Rezonate (Six Sunsets remix) (3:51)

Rezonate (Sam ULG remix) (4:51)
Cat: WPR 026. Rel: 23 Oct 17
No More (4:40)

The Grim (4:14)

Zen Harder (3:47)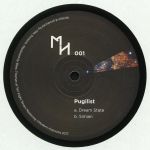 Cat: MH 001. Rel: 23 Oct 17
Dream State (5:02)

Simian (6:51)
Review: With strong stripes from hosting some of Melbourne's most on-point system parties, Modern Hypnosis level up to label territory with this powerful double-A from New Zealand's Pugilist. "Dream State" sits somewhere between UKG, deep house and dub with its breezy pads, rolling 140 momentum, swinging step and purring subs while the 125-style "Simian" is an 81-esque fusion of minimal, tribal breakbeats, groaning depth plunges and far-away alien textures. It's been a strong year for Pugilist post-Perverse, the honour of launching this exciting new label is yet another impressive reminder why.
…

Read more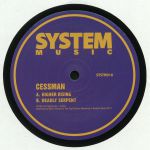 Cat: SYSTM 018. Rel: 23 Oct 17
Higher Rising (5:26)

Deadly Serpent (4:29)
Review: V.I.V.E.K's System imprint comes forth with the first Cessman track we've enjoyed on wax for some time now. "Higher Rising" explores the original roots; cavernous space, meticulously placed and polished elements, sirens and a heavy halfstep, it's the Dubliminal boss living up to his name with true meditative craft. "Deadly Serpent" drives deeper into the night with a much more insistent and tightly rolled percussive weave that writhes and slides between and beneath dense atmospheric waves. Welcome back Cessman and thank you System.
…

Read more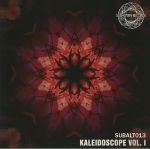 Cat: SUBALT 013. Rel: 23 Oct 17
Helktram - "Alter" (6:00)

D-Operation Drop - "Fibers" (4:08)

Ill_K - "Bomb" (5:21)

Shu & Zygos - "Landfall" (4:42)
Review: Four years into their story, deep dubstep stalwarts Subaltern Records has decided to drop its first compilation style EP. Fittingly, Kaleidoscope Volume 1 begins with a contribution from a new addition to the label roster, Helktram. The producer's "Alter" is a rolling and undeniably heavy affair, with creepy horror strings and clandestine textures rising above crunchy snares, punchy kick-drums and a restless analogue bassline. Label regular D-Operation Drop serves up a skewed slice of vintage, spaced-out dubstep ("Fibers"), before Berlin-based Ill K dives deeper via the lo-fi drum hits, decaying audio textures and heavy sub of "Bomb". Finally, Shu and Zygos join forces for "Landfall", a Burial style dark ambient/dubstep fusion cut that reverberates at a slower than average tempo.
…

Read more
Cat: RTMYS 001CD. Rel: 23 Oct 17
Bout It

Amen (feat Skepta)

Shoot Em Up (feat Fekky)

#Winner #Sinner

Gangster For Certain (feat Giggs)

Not Guilty

Guns, Money, Drugs (feat Blade Brown)

M.I.A (feat Ayo)

Miss Me With That (feat Prez-T)

Lord Protect Me (feat Snap Capone)

Burning

Jetski Rave (feat Sneakbo)

Proud (feat Wretch 32 & Chip)

Legion Of Doom

Invisible Tears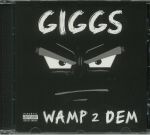 Cat: 670616 5. Rel: 23 Oct 17
Gully Niggaz

Ultimate Gangster (feat 2 Chainz)

Straight Lifestyle

Times Tickin (feat Popcaan)

The Essence

Linguo (feat Donae'o)

Gangsta's & Dancers (feat Lil Duke & Young Thug)

Moist Pussy

50 Cali

Outsiders (feat Footsie & D Double E)

Horror Movie

Peligro (feat Dave)

Ruler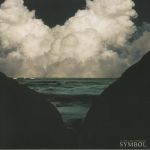 Cat: CIRCLP 011V. Rel: 23 Oct 17
Samsara (2:45)

Symbol (6:03)

Blue Moon (feat Kate Havnevik & Shahid Abbas Khan) (3:58)

Channeling (7:43)

Impossible (feat Jenna G) (5:07)

Spirit Guide (feat Lisa Gerrard) (3:57)

The Crossing (feat Sarah Hezen) (9:07)

Secrets (feat Aloe Blacc & Ayanna Witter-Johnson) (2:01)

The Truth (feat akala & Abi Sampa) (4:18)

Light From One (feat Ane Brun) (4:38)

Interlude (1:53)

Fly Away (feat Flux Pavillion) (5:02)

Blackbird Down (feat Hanna-Jade Brown) (5:24)

Kaliyuga (feat Jenna G) (6:10)
Items 1 to 10 of 10 on page 1 of 1