Items 1 to 10 of 10 on page 1 of 1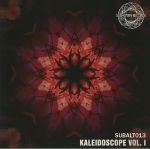 Cat: SUBALT 013. Rel: 23 Oct 17
Helktram - "Alter" (6:00)

D-Operation Drop - "Fibers" (4:08)

Ill_K - "Bomb" (5:21)

Shu & Zygos - "Landfall" (4:42)
Review: Four years into their story, deep dubstep stalwarts Subaltern Records has decided to drop its first compilation style EP. Fittingly, Kaleidoscope Volume 1 begins with a contribution from a new addition to the label roster, Helktram. The producer's "Alter" is a rolling and undeniably heavy affair, with creepy horror strings and clandestine textures rising above crunchy snares, punchy kick-drums and a restless analogue bassline. Label regular D-Operation Drop serves up a skewed slice of vintage, spaced-out dubstep ("Fibers"), before Berlin-based Ill K dives deeper via the lo-fi drum hits, decaying audio textures and heavy sub of "Bomb". Finally, Shu and Zygos join forces for "Landfall", a Burial style dark ambient/dubstep fusion cut that reverberates at a slower than average tempo.
…

Read more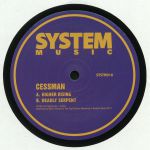 Cat: SYSTM 018. Rel: 23 Oct 17
Higher Rising (5:26)

Deadly Serpent (4:29)
Review: V.I.V.E.K's System imprint comes forth with the first Cessman track we've enjoyed on wax for some time now. "Higher Rising" explores the original roots; cavernous space, meticulously placed and polished elements, sirens and a heavy halfstep, it's the Dubliminal boss living up to his name with true meditative craft. "Deadly Serpent" drives deeper into the night with a much more insistent and tightly rolled percussive weave that writhes and slides between and beneath dense atmospheric waves. Welcome back Cessman and thank you System.
…

Read more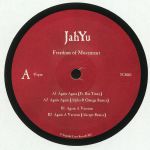 Cat: TCR 002. Rel: 23 Oct 17
Again Again (feat Ras Tinny) (4:41)

Again Again (Alpha & Omega remix) (4:40)

Again A Version (4:26)

Again A Version (Akcept remix) (4:51)
Review: Korean German mystic mister JahYu returns to his own label Tripedal Cow. Teaming up with Ras Tinny, it's the strongest message of our time as they directly call out one of the most loathsome of UK politicians, citing the state of urgency across the world. The original and Version are deep digi dub excursions marinated in spirituality and space while remixes from Alpha & Omega and the currently unavoidable Akcept rattle with weight as they direct themselves square at the dance. Movement is the message.
…

Read more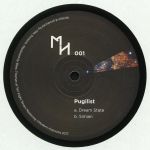 Cat: MH 001. Rel: 23 Oct 17
Dream State (5:02)

Simian (6:51)
Review: With strong stripes from hosting some of Melbourne's most on-point system parties, Modern Hypnosis level up to label territory with this powerful double-A from New Zealand's Pugilist. "Dream State" sits somewhere between UKG, deep house and dub with its breezy pads, rolling 140 momentum, swinging step and purring subs while the 125-style "Simian" is an 81-esque fusion of minimal, tribal breakbeats, groaning depth plunges and far-away alien textures. It's been a strong year for Pugilist post-Perverse, the honour of launching this exciting new label is yet another impressive reminder why.
…

Read more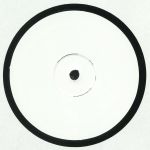 JFO - "F_ck Radio" (3:27)

JFO & Noble - "Clash" (3:12)

Noble - "D6" (3:44)

Noble & JFO - "Soundman" (6:27)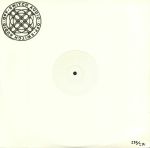 Rezonate
(hand-numbered 12" in hand-stamped sleeve limited to 271 copies)
Cat: OSA 001. Rel: 23 Oct 17
Rezonate (6:13)

Rezonate (Six Sunsets remix) (3:51)

Rezonate (Sam ULG remix) (4:51)
Cat: WPR 026. Rel: 23 Oct 17
No More (4:40)

The Grim (4:14)

Zen Harder (3:47)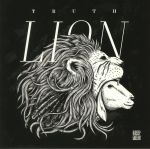 Cat: MEDI 098. Rel: 23 Oct 17
Lion (feat Taso (Teklife)) (7:26)

Messages (4:26)

Ruffneck (4:44)
Review: The unstoppable New Zealand duo continue their deep, dark and dangerous adventures with a return to Deep Medi Music and three outstanding slabs of authentic dub weight; "Lion" roars with serious bass weight and the textured downpitched tones of long-standing collaborator Taso, "Messages" rolls with poignant subdued chords and a measured, pensive air while "Ruffneck" rumbles with a sub/kick combo so woozy it needs breathalysing if it's within 10 metres of a vehicle. The lion awakes once more.
…

Read more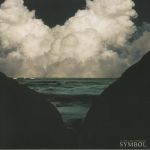 Cat: CIRCLP 011V. Rel: 23 Oct 17
Samsara (2:45)

Symbol (6:03)

Blue Moon (feat Kate Havnevik & Shahid Abbas Khan) (3:58)

Channeling (7:43)

Impossible (feat Jenna G) (5:07)

Spirit Guide (feat Lisa Gerrard) (3:57)

The Crossing (feat Sarah Hezen) (9:07)

Secrets (feat Aloe Blacc & Ayanna Witter-Johnson) (2:01)

The Truth (feat akala & Abi Sampa) (4:18)

Light From One (feat Ane Brun) (4:38)

Interlude (1:53)

Fly Away (feat Flux Pavillion) (5:02)

Blackbird Down (feat Hanna-Jade Brown) (5:24)

Kaliyuga (feat Jenna G) (6:10)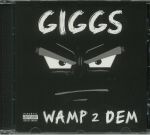 Cat: 670616 5. Rel: 23 Oct 17
Gully Niggaz

Ultimate Gangster (feat 2 Chainz)

Straight Lifestyle

Times Tickin (feat Popcaan)

The Essence

Linguo (feat Donae'o)

Gangsta's & Dancers (feat Lil Duke & Young Thug)

Moist Pussy

50 Cali

Outsiders (feat Footsie & D Double E)

Horror Movie

Peligro (feat Dave)

Ruler
Items 1 to 10 of 10 on page 1 of 1