This Week: Dubstep
Items 1 to 8 of 8 on page 1 of 1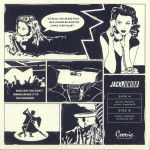 Cat: KLUB 001. Rel: 20 Nov 17
Jack Junior - "Dungeon Dub" (3:41)

Jack Junior - "Dungeon Dub" (VIP) (3:42)

Jack Junior - "Death Machine" (4:38)

Jack Junior & Jigs - "Goro" (3:44)
Review: Finally relieved of its in-demand dubplate station, Jack Junior's anthem bassline bounce jam "Dungeon Dub" gets released on brand new label Comic Strip Klub. Riffy, infectious, playful - Jack's fusion of grime, garage and dubstep isn't new, but the way he mixes it up with so much energy, it certainly feels like its fresh. Complete with a VIP, a Zed Bias-style subby stepper "Death Machine" and the darker, trappy rolls of "Goro" with co-pilot Jigs, it's yet another on-point document. Don't pass this by.
…

Read more
Cat: FPL 017. Rel: 20 Nov 17
Naturesque (5:28)

Dissonance (5:14)

Lilac (4:03)

Foresight (6:21)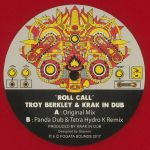 Cat: FOGATA 110. Rel: 20 Nov 17
Roll Call (4:10)

Roll Call (Panda dub & Tetra Hydro K remix) (5:03)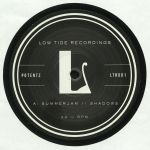 Cat: LTR 001. Rel: 20 Nov 17
Summerjam (4:38)

Shadows (4:10)

June 84 (4:37)

Starlight (4:11)
Review: Four spry blends of vibrant contemporary bass fusion from Potentz. Mixing up dubstep, grime, trap, wave and UKG, the flavours are strong throughout; "Summerjam" flutters with shimmering chimes and manipulated vocal textures, "Shadows" thugs it out over a wavey backdrop, "June 84" is a dream steam roller with swooping, Kareful-style arpeggios while "Starlight" takes the message back to the bedroom with a deep rolling groove and emotion dripping from the sultry synth lines.
…

Read more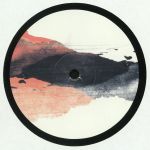 Cat: TEC 099. Rel: 20 Nov 17
Praying Mantis (4:29)

Koto Riddim (4:29)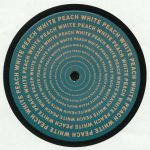 Cat: WPR 027. Rel: 20 Nov 17
Wushu Hand (4:26)

2 Worlds (4:01)

Silence Soundboy (4:03)

Pablo (3:44)
Review: Last seen blowing us kisses on Pearly Whites, the London deepsmith touches down on White Peach with four fittingly juicy bass jams. "Wushu Hands" flickers with eastern instrumental elements over a tightly rolled jitter-prone kick/snare combo, "2 Worlds" strips us right back to our undergarments with only a spacious drum arrangement and groaning bassline to keep us warm, "Silence Soundboy" is a beautifully simple bassline affair where the low end is given lavish expanses of room to roam and mutate. Finally "Pablo" pays tribute with eerie cinematic textures, weeping lead lines and a wicked sense of unease. Sound.
…

Read more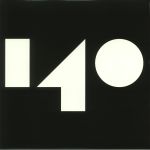 Cat: 8BIT 8073. Rel: 20 Nov 17
140 Title (2:49)

140 Part 1 (2:54)

140 Part 1B (2:59)

140 Part 2 (4:24)

140 Part 2B (4:28)

140 Menu (2:24)

140 Part 3 (5:03)

140 Part 3B (5:20)

140 Part 4 (5:55)

0x8c (4:43)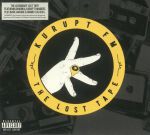 Cat: XL 894CD. Rel: 20 Nov 17
Chabuddy Intro

Scott Garcia X Kurupt FM - "It's A Kuruption Ting"

Sunship - "Try Me Out (Let Me Lick It)"

DJ Zinc - "138 Trek"

Wookie - "Down On Me"

DJ Luck & MC Neat - "A Little Bit Of Luck"

DJ Dee Kline - "I Don't Smoke"

Agent X - "Decoy"

SIA - "Little Man" (Exemen remix)

Youngstar - "Pulse X"

Ross Young & RB - "Smooth Operator" (Kurupt FM remix)

One Waz Nice - "Messin Around" (Wideboys remix)

E.S Dubs - "Standard Hoodlum Issue"

Kurupt FM - "Suttin Like That"

XTC - "Functions On The Low"

Breakage - "Hard" (feat Newham Generals & David Rodigan - Kurupt FM dubplate)

Wiley - "Eskimo"

Jon E Cash - "Cash Beat AKA : Hoods-Up-Dub"

Cage & Danny Weed - "Creeper"

Dizee Rascal - "Ho"

Platinum 45 - "Oi" (feat More Fire Crew)

Wiley - "Igloo"

Jammin - "Go D"

Kurupt FM - "Get Out The Way" (Spooky remix - bonus track)
Review: Brentford's finest pirate radio crew turned BBC sitcom stars have finally made it onto CD. For those familiar with the ebb and flow of their acclaimed People Just Do Nothing series, The Lost Tape is something of a treat. Presented as a non-step Korupt FM broadcast complete with Chabuddy G intro, skewed Steves mixing and rhymes from Grindah and DJ Beats, it's a memorable romp through the history of British garage and grime with a few exclusives and never-before-heard tracks thrown in. Stylistically, it's eerily reminiscent of many pirate radio mixtapes from back-in-the-day - which, of course, is the idea - but with the added bonus of laugh-out-loud moments amongst the scene anthems from Sunship, Wookie, DJ Zinc, Youngstar, Wiley, Dizzee and the boys themselves.
…

Read more
Items 1 to 8 of 8 on page 1 of 1