Items 1 to 6 of 6 on page 1 of 1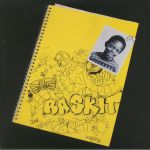 Raskit
(2xLP + MP3 download code)
Cat: 577149 2. Rel: 11 Sep 17
Focus (3:25)

Wot U Gonna Do (3:23)

Space (3:48)

I Ain't Even Gonna Lie (3:31)

The Other Side (3:36)

Make It Last (3:14)

Ghost (2:59)

Business Man (3:12)

Bop N' Keep It Dippin (4:25)

She Knows What She Wants (3:21)

Dummy (4:22)

Everything Must Go (3:22)

Slow Your Roll (3:40)

Sick A Dis (3:24)

The Way I Am (3:22)

Man Of The Hour (3:47)
Review: It's the Dizzee album many of us have been waiting over 10 years for. Forthright, heavy, inventive and barbed with incisive observations and wry humour. Don't expect many big sing-alongs, don't come crying for big pop cameos, Dizzee has returned to his outpost in 'da corner' and honed some of the most provocative tracks of his career. Highlights include the orchestral theatrics of "I Ain't Gonna Lie", the flute-snapping "Ghost" and the pure venom of "Sick A Dis". The futuristic, bass-heavy beats carved by the likes of Valentino Khan, Cardo and Paul Salva ensure Dizzee rides in style.
…

Read more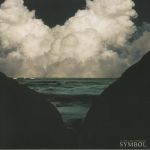 Cat: CIRCLP 011V. Rel: 23 Oct 17
Samsara (2:45)

Symbol (6:03)

Blue Moon (feat Kate Havnevik & Shahid Abbas Khan) (3:58)

Channeling (7:43)

Impossible (feat Jenna G) (5:07)

Spirit Guide (feat Lisa Gerrard) (3:57)

The Crossing (feat Sarah Hezen) (9:07)

Secrets (feat Aloe Blacc & Ayanna Witter-Johnson) (2:01)

The Truth (feat akala & Abi Sampa) (4:18)

Light From One (feat Ane Brun) (4:38)

Interlude (1:53)

Fly Away (feat Flux Pavillion) (5:02)

Blackbird Down (feat Hanna-Jade Brown) (5:24)

Kaliyuga (feat Jenna G) (6:10)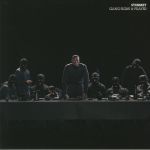 Cat: MRKY 001LP. Rel: 16 Oct 17
First Things First (3:28)

Cold (2:39)

Bad Boys (feat Ghetts & J Hus) (4:09)

Blinded By Your Grace (part 1) (2:39)

Big For Your Boots (4:01)

Velvet/Jenny Francis Interlude (5:43)

Mr Skeng (3:19)

Cigarettes & Cush (feat Kehlani) (5:49)

21 Gun Salute (feat Wretch 32 - interlude) (2:24)

Blinded By Your Grace (feat MNEK - part 2) (3:50)

Return Of The Rucksack (3:04)

100 Bags (3:38)

Don't Cry For Me (feat Raleigh Ritchie) (3:33)

Crazy Titch (interlude) (2:42)

Shut Up (2:59)

Lay Me Bare (5:02)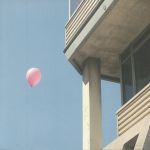 Thema I (4:06)

Casablanca (feat Jendor) (3:47)

Assembly 1 (3:32)

Bullseye (feat Jamakabi) (3:56)

Assembly 2 (3:31)

Thema II (1:40)

Vanta (5:25)

X Plus Y (5:04)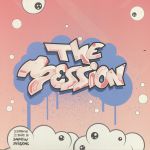 VARIOUS
Cat: SMOKE 033. Rel: 09 Oct 17
Escapism Refuge - "Unlock" (4:14)

Djrum - "Plead With Me" (8:04)

Geode - "Ishikari" (feat Alicia Kiah) (4:08)

Synkro - "Don't Know" (8:18)

Rowl - "Mi Love" (6:08)

Escapism Refuge - "Growing" (5:09)

Versa & Rowl - "Atmosphere" (5:44)
Review: Who says smoking stunts your growth? Look at Smoking Sessions; 10 years in the game and never been bigger. Inhabiting that fertile axis between dub, garage, electronica and dubstep, its roster features some of the most innovative names in bass music such as Djrum, Geode, Synkro. Here we hit some selected cuts from the full 14-track anniversary album. Ranging from beautiful new moments such as Geode's mystic string-melting stepper "Ishikari" to out-and-out cult label anthems such as Synkro's perennial "Don't Know" and Djrum's measured and meditative "Plead With Me", this immaculate double 12" represents the label's distinctive and striking remit and sets us up for the next 10 smoky years. Spark up.
…

Read more
Cat: HD 361PMI. Rel: 02 Oct 17
Bedside Manner (4:50)

Give It Time (4:52)

Circuit (2:59)

Fifth Ring (4:45)

Spellbound (3:44)

Local Anaesthetic (3:25)

Fire Temple (2:56)

Reminder (4:40)

The Descent (2:24)
Items 1 to 6 of 6 on page 1 of 1