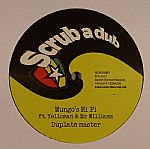 Cat: SCRUB 007. Rel: 27 May 13
Dubplate Master (feat Yellowman & Mr Williamz)

Ram Dance Faster (feat Yellowman)

Ram Jam Slow Up
Review: Hot on the heels of his ace new album Brand New Bangarang, comes this rather timely release on Scrub A Dub. Stretching out the bounciest bass this side of Babylon, it's an instant crowd smasher. Especially when Yellowman and Mr Williamz are letting loose with their lyrical dancehall fire. Fancy a slower, sexier jam? Head for "Ram Jam Slow Up". It's as smoochy as it is subby.
…

Read more
Cat: YAB 001VL. Rel: 11 Jul 16
Hot Like Fyah (feat Daddy Freddy) (3:43)

Hot Like Fyah (version) (3:43)

Hot Like Fyah (HJTC Steppers remix)

Hot Like Fyah (Bashment remix)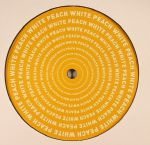 Cat: WPR 014. Rel: 31 Oct 16
Bongo (3:53)

Bongo (Hi5Ghost remix) (4:29)

Bongo (Kahn & Neek remix) (3:39)

Bongo (Impey Text 66668 Bar remix) (3:50)
Review: Following last year's celebration of his seminal "Pulse X", White Peach return to the don's small-but-perfectly formed vaults for an equally grand take on the legendary bounce-bass 4x4 cut from 2002. Short, sharp and such a joy to mix and cut, it remains just as crisp now as it did 14 years ago. But that's not to say a few contemporisations wouldn't go amiss... Hi5Ghost retains the depth plunge bass and 808 ricochet hits, Kahn & Neek throw in all the glitches and switches on their take while Astral Black's prize bang clapper brings SMS sexy back with his sub-heavy slight jukey version. Drink it up.
…

Read more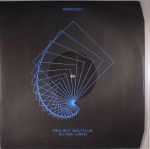 Cat: LOCLP 008. Rel: 26 Dec 16
Blemtrails (3:09)

Gala Helipop (3:59)

Loading Bay (3:33)

Accela Crash (3:17)

Elite (3:45)

Pink 3 (2:33)

Pixel Wavedash (3:01)

Blitter (4:03)

Rushing The Ice Palace (3:17)

Playing Fields (2:15)