This Week: Drum And Bass
Items 1 to 14 of 14 on page 1 of 1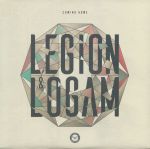 Cat: RAMM 275. Rel: 20 Nov 17
Coming Home (3:48)

When Stars Fall (4:54)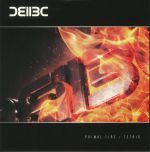 Cat: RAMM 280. Rel: 20 Nov 17
Primal Fire (feat Sitka) (4:51)

Tetris (3:21)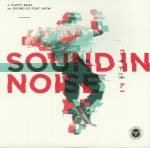 Cat: RAMM 279. Rel: 20 Nov 17
Duppy Bass (4:19)

Rising Up (feat WGW) (5:14)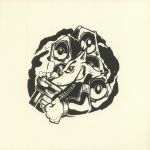 Cat: FOXY 1. Rel: 20 Nov 17
Blue Dreamers (5:55)

That Special Way (6:54)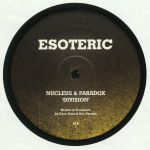 Division (6:46)

Tell Me The Truth (Gremlinz remix) (5:47)
Review: No one does it like Nucleus & Paradox. They dig deeper than you. They sculpt better samples than you. They're more prolific than you and they're way more b-boy than you. But that's why we love them, right? Here they're treating us to something a little different; side A is all about a jazzy new number from them "Division", which sooths with a little more funk than you'd usually expect from the but sounds all the fresher for it. Then on the flip we have Gremlinz taking us back to 2004 with an incredible re-up of the duo's 13 year old classic "Tell Me The Truth". Bonafide.
…

Read more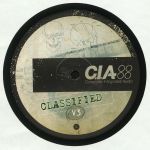 Cat: CIAQS 014. Rel: 20 Nov 17
Total Science, Quadrant & Iris - "False Alarm" (Villem remix) (5:19)

Critical Impact - "Geeks & Geez" (feat Jakes) (3:47)

Total Science - "What I Need" (5:26)

Arcatype - "Cascade" (5:46)
Review: Celebrating 21 years of CIA, Total Science remain one of the most consistent and authentic acts in drum & bass and their label reflects this. These four tracks alone are perfect examples; Villem adds a little mystic touch to last year's collab with Quardran & Iris "False Alarm", Critical Impact bring the iconic smoky tones of Jakes to the blend with the heads-down "Geeks & Geez", the boys themselves take us for a heart-eyed trip down liquid lane on "What I Need" while Arcatype continues the dreamweaving right the way through the last B-side groove with the soulful swoons of "Cascade". 21 gun salute!
…

Read more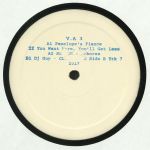 Cat: LNEG 008. Rel: 20 Nov 17
Penelope's Fiance - "If You Want More, You'll Get Less" (3:42)

SSIEGE - "Arborea" (3:56)

DJ Guy - "CDIIF Quad Side B Trk 7" (11:07)
Cat: AKOB 011. Rel: 20 Nov 17
Planet03 (6:08)

Dem Deh (6:26)

Reach Out (6:15)
Review: Following Double O's dangerous triptych last month, AKO Beatz return with more fine flavours courtesy of Birmingham's Headgear. Back-to-roots business throughout, "Planet03" is all about the transitions as we glide between vibes as different synth tones suck us deeper and deeper into a darker jungle tunnel. "Dem Deh" is a much more murked affair with rusty breaks rattling and chopping and a paranoid chord sequence wavering beneath. "Reach Out" closes with the roughest workout of all as spatial FX and textures tease and trip out before caustic breaks fire into the mix with no warning whatsoever. Blood will be shed - he's not called Headgear for nothing.
…

Read more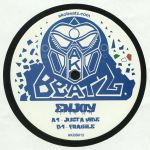 Cat: AKOB 012. Rel: 20 Nov 17
Just A Vibe (6:11)

Fragile (7:19)
Review: The second AKO Beatz release this week: This time we touch down in Italy for a couplet of true contrasts. "Just A Vibe" lives up to its name perfectly - light footed, jazzy and just a little unkempt, it's a sugar sweet jungle jam that persists with its warmth. "Fragile" meanwhile takes us much deeper down the stepper rabbit hole as an elastic bassline pings back and forth and caustic amens rattle and chop as the soulful elements weave and bob softly in the background. Enjoy indeed.
…

Read more
Cat: FABRIC 190. Rel: 20 Nov 17
Mefjus & Kasra - "Decypher"

Mefjus - "Far Too Close"

Mefjus - "Mirage"

Noisia & Mefjus & Hybris - "Clusterfunk"

Mefjus & Kasra - "Conversion"

Camo & Krooked & Mefjus - "Mandala" (Malux remix)

Ivy Lab - "Sunday Crunk" (Mefjus remix)

Phace & Mefjus - "Malmaison"

Mefjus & InsideInfo - "Leibniz"

Mefjus & Emperor - "Flashizm VIP"

Phace & Mefjus - "Swerve"

Mefjus - "Chaos Theory"

Mefjus - "Continuous VIP"

Mefjus & Emperor - "Disrupted VIP"

Noisia - "Exavolt" (Mefjus remix)

Mefjus - "Saturate"

Mefjus - "Dissuade" (Emperor remix)

Current Value & Mefjus - "Senescence"

Phace & Mefjus - "Wastemen"

Mefjus & June Miller - "Saus VIP"

Phace & Mefjus - "Decisions"

Mefjus - "Blitz"

Mefjus - "Suicide Bassline VIP"

Mefjus & InsideInfo - "Mythos VIP"

Mefjus - "Surrounded"

Mefjus - "Untitled" (dub)

Mefjus & Misanthrop - "Stutter"

Emperor - "SMPL" (Mefjus remix)

Mefjus & Emperor - "Sanity Check"
Review: Fabric has described Mefjus's contribution to their FabricLive mix series as a "hybrid artist and DJ mix album". That's because the Austrian D&B starlet has taken the bold step to pack the 29-track set with his productions and remixes. In fact, every single thing featured on the thrill-a-minute CD is his work, even the previously unreleased "VIP" versions of tracks by the neurofunk heavyweight's peers. It's a blueprint that guarantees success. While there's plenty of subtle variety and occasional changes in direction, the set is propelled forwards at a furious lick by the Austrian's passion for fuzzy, mind-altering basslines, Blade Runner-style soundscapes, punchy rhythms and fizzing electronics. As a result, the 80-minute mix seems to pass by at the blink of an eye.
…

Read more
VARIOUS
Cat: LIQUICITYCOMP 009. Rel: 20 Nov 17
Flite - "Between Sky 7 Sea"

Feint - "Take It In" (feat Koven - Hybrid Minds remix)

Blue Marble - "Feel Good"

Monrroe - "Dawning" (Technimatic remix)

Edlan - "Horizon"

Dualistic - "Station Six"

Monrroe - "Winters Touch"

Humanature & Tarz - "Connection"

Bachelors Of Science - "Beats Still Own The Rhythm" (Pola & Bryson remix)

Silence Groove - "Autumn Plains"

Nelver - "Save Yourself"

Nymfo - "Apple Tree"

Shiny Radio - "A Million Colours"

Rameses B - "Stranded"

Actraiser - "Glow Worm"

Phaction - "Echo"
Review: When it comes to horizontally minded, soul-soothing drum and bass, few labels are quite as accomplished as Holland's Liquidity. For proof, check this fourth volume in their consistently fine Escapism compilation series. From the moment it begins with the extended ambient build-up and drifting vocal samples of Flite's "Between Sky & Sea", you know you're in for a treat. As you'd expect, the emphasis is on rich musicality throughout, with vocal cuts from the likes of Feint and Monrow being joined by sparkling liquid funk workouts from Edlan, Dualistic, Silence Groove and Blue Marble, whose anthem-like "Feel Good" is arguably the compilation's standout moment.
…

Read more
VARIOUS
Cat: PRSPCTLP 009CD. Rel: 20 Nov 17
Counterstrike, Dub Elements & Thrasher - "Renegades"

Eye-D, DJ Hidden & Switch Technique - "One For The Team"

Sinister Souls, Hallucinator & Fragz - "Alive"

Limewax, Cooh & The Panacea - "Going Bad"

The Outside Agency, Mindustries & Dither - "Control Freaks"

Deathmachine, Detest & I:Gor - "3 The Hard Way"

N-Vitral & Sei2ure - "Let's Get Dirty"

The DJ Producer, Hellfish & Dolphin - "Tribe Of XTRM"

Ruby My Dear - "Babe"

The Satan - "Trunk"

Deformer & FFF - "20th Century Jungle"

Stazma The Junglechrist & Akira - "Beyond Help"
Cat: DKMNTLSLCTRS 004. Rel: 13 Nov 17
James Massiah - "You Ain't Got To Go Home" (0:50)

Toyin Agbetu - "Heartbreaker" (Nemesis feat Rosaline Joyce) (3:30)

R Solution - "Skinny Long Git" (4:51)

Beatrice Dillon - "Curl" (4:56)

Bitstream - "Vic Twenty" (6:01)

Oblivion - "Lush" (5:59)

LE Bass - "Strive" (Survive mix) (5:38)

Stylistic - "People" (7:54)

Santos Rodriguez - "Road To Rio A2" (5:01)

JP Buckle - "One For Da Laydeez" (4:12)

Klein - "Arrange" (3:46)
Review: When he was asked to put together the fourth volume in Dekmantel's brilliant Selectors series, Joy Orbison decided to use the opportunity to pay tribute to the rich history of UK dance music. Predictably, his on-point selections join the dots between the past and the present, moving from the London beat poetry of James Messiah and hard-to-find 1991 UK hardcore of R Solution's surprisingly deep and melodious "Skinny Long Git", to the crunchy, mad-as-a-box-of-frogs IDM of JP Buckle's 1998, Rephlex-released oddity "One For Da Laydeez". Along the way, he finds space for the sparkling early D&B of "Lush" by Oblivion (AKA Source Direct), the low-slung, bass-heavy deep house/acid house fusion of L.E Bass and the analogue techyno idealism of Beatrice Dillon.
…

Read more
Items 1 to 14 of 14 on page 1 of 1