Items 1 to 12 of 12 on page 1 of 1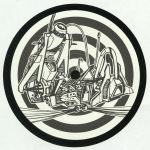 Vandal - "Notorious" (5:58)

Taiwan MC - "Blaze It Up" (Vandal remix) (6:10)

Vandal - "Dub Juggling Tonight" (6:10)

Taiwan MC - "Disko Dub" (Vandal remix) (6:21)
Cat: SENSI 004. Rel: 23 Oct 17
Tim Reaper - "Oh Gosh" (5:35)

FFF - "Done With It" (5:09)

Kid Lib - "Nuff Luv" (6:05)

DJ Clear - "Jungle Lovers" (feat David Jabba) (6:03)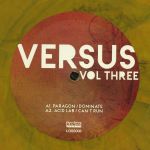 Cat: LOSS 008. Rel: 23 Oct 17
Paragon - "Dominate" (6:06)

Acid Lab - "Can't Run" (5:11)

Transient - "Scripture" (6:06)

Soul Intent - "Just Words" (6:08)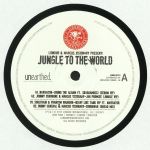 Cat: JUNGLE 101. Rel: 23 Oct 17
Navigator - "Sound The Alarm" (feat Skarramucci - Serum VIP) (4:52)

Johnny Osbourne & Marcus Visionary - "Jah Promise" (Jungle VIP) (6:35)

Soultrain & Phantom Warrior - "Heavy Like Tank VIP" (feat Navigator) (4:07)

Bunny General & Marcus Visionary - "Soundwar" (Dread mix) (5:11)
Review: Navi's Jungle To The World album has been an immense project involving a rich range of roots and jungle culture's most influential and talented souls. Here are four of the many highlights; Serum's outrageous rolling VIP of his and Navi's instant sing-along "Sound The Alarm", the sparkling sun-kissed twist on "Jah Promise", the premium mid 90s Playaz style gulliness of "Heavy Like Tank" and Ray Keith-dented heavily warped take on "Soundwar". Four fire fixtures; no one does it like Navigator.
…

Read more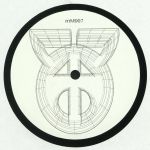 Cat: MM 007. Rel: 23 Oct 17
Focus (7:14)

The Wild (6:07)

Box Out (7:44)

Flow Bit (6:04)
Review: He's called martianMan because he genuinely sounds like he's from outer space. But his name could just as easily be typo and actually be MachineMan because he's firing out relentless workouts this year and they've all been precision blinders. His fifth EP this year, this one is no exception as we're iced out by heavy pressure pads on "Focus", we're thrown off guard by some meticulous drum work on "The Wild" and "Box Out" while "Flow Bit" wraps up on more of 98-style jazz drum flare with just a mild whiff of Photek in the flowing, molten bass melody that does its own thing on its own terms. Top shelf jungle business.
…

Read more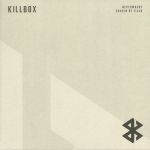 Cat: RAMM 283. Rel: 23 Oct 17
Neverwhere (5:16)

Cousin Of Zilch (5:38)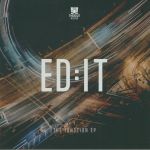 Cat: SHA 128. Rel: 23 Oct 17
The Junction (4:56)

Nevermind It (4:52)

Wander Away (feat Lady Soul) (5:37)

Kovacs (4:57)
Review: After flitting between labels for the best part of four years, Ed:It (AKA producer Ed Warener) finally found a settled home on Shogun Audio. The Junction EP is his third 12" for DJ Friction's label and contains four more slabs of D&B dancefloor dynamite. As you'd expect given his history, the EP contains a couple of fluid, soul-flecked bombs, with the sweet Lady Soul collaboration "Wander Away" - think seductive vocals and heavy bottom end - just edging out spacey, rolling opener "The Junction" in the "best track" stakes. Elsewhere, both "Nevermind" and "Kovacs" are darker and more tech-tinged in tone, with Warener concentrating on the punchiness of his beats and the weightiness of the bass.
…

Read more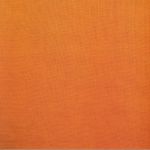 Evesdrop (2:53)

Geminus (3:25)

Some Drum (5:02)
Review: Dolenz has found his spiritual home at Exit. A breeding ground for boundary-free beat creativity, his far-out fusions are in good company in dBridge's house. This label debut is no exception as we're treated to his broadest palette; the trapped bumps and cuts of "Evesdrop", the eastern string glaze and dense harmonies and chimes of "Geminus" and the sub-soaked swagger and planet-gazing dubbed out halftime of "Some Drum" all comprise and compound to make a serious statement of intent. We have no doubt the London artist will be back on Exit very soon.
…

Read more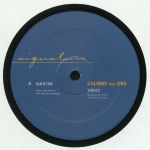 Sunrise (6:02)

Broken Wings (5:42)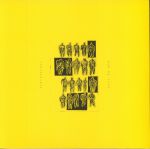 Cat: ISHCHATLP 001. Rel: 23 Oct 17
Fiction (feat Solah) (5:17)

Heartbeat (5:47)

Move On (4:56)

OTB (feat Break) (3:27)

Push & Pull (4:32)

How We Live (4:54)

Wrong To Love You (feat LSB) (6:20)

Pinger (4:40)

Ripleys

Fiction (feat Solah)

The Mantra

Heartbeat

Move On

OTB (feat Break)

Say What (feat Madi Lane)

Push & Pull

How We Live

Burst (feat Dan Moss)

Wrong To Love You (feat LSB)

Remember Me

Pinger
Review: What a trip it's been for Spectrasoul; going solo with their label Ish Chat in spring 2016, they've assaulted us continuously over the course of 18 months. Taking us deep, dark, soulful, savage with abandon; never before has their melting pot been so fizzy or foundational. Naturally this third album is no exception as we glide and slide between the styles; the "Glimpse"-style space soul of "Move On", the Fracture-like hardcore references on "Push & Pull", the trembling chimes, sweeping strings and delicate vocals of "Wrong To Love You"(with LSB), the classic techstep movement of "Pinger" are just a handful of on-point constructions from a duo who are living the creative dream right now. Essential.
…

Read more
Cat: MEDIC 71CD. Rel: 23 Oct 17
The Late Heavy Bombarment

Diorama

We Were Told (feat Amy Kisnorbo)

Spladerunner

15GAMMA

Who Did She Become (feat Amy Kisnorbo)

Mollymook

Cruising

Fork Tongue (feat LYFLYK)

Oscilla

Strobes (feat Thavy Ear)

I'll Keep It Warm

The Sound We Made (feat Victoria)

Popular Mechanics
Cat: BMTCD 009. Rel: 23 Oct 17
Welcome In

The Rain, It Come (feat Rick)

Out Of The Blue

San Bushmen

Overprint

RDM

Shards

Water & Oil (feat Georgia May)

Omakia

Uharibifu

Escapism

Pittance
Items 1 to 12 of 12 on page 1 of 1