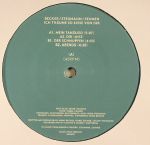 Cat: MFM 015. Rel: 21 Nov 16
Mein Tanzlied (5:06)

Dir (4:49)

Der Schnupfen (4:47)

Abends (4:24)
Review: Once again, Music From Memory has dug deep for inspiration. Very few will have come across the original 1987 pressing of Ich Traume So Leise, a long-forgotten collaborative album that brought together trumpet player Heinz Becker, songwriter Karl-Heinz Stegmann, and poet Isabel Zeumer. Predictably, though, the tracks which the Dutch label has chosen to reissue are exceptionally good. "Mein Tanzlied", for example, features Becker's meandering trumpet lines and Zeumer's eyebrow-raising spoken word vocals seemingly drifting over an intoxicatingly funky, mid-80s dancefloor groove, while "Dir" is a seriously atmospheric chunk of beatless jazz poetry. Flip for the Balearic electro-funk of "Der Schnupfen" and the languid, new age ambience of "Abends".
…

Read more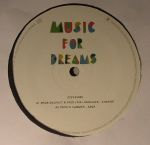 Cat: ZZZV 15002. Rel: 16 Feb 15
Mads Dalholt & Frederik Langkilde - "Charite"

Troels Hammer - "Azur"

Mads Dalholt & Zimino - "Balearica" (feat Djek - original mix)

Troels Hammer - "Birdy"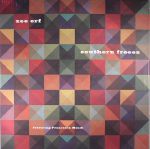 Cat: C 56057. Rel: 16 Jan 17
Southern Freeez (radio edit) (4:15)

Southern Freeez (Mudd mix For Emma) (3:36)

Southern Freeez (Mudd Mazunte mix) (5:55)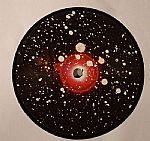 Cat: MRZ7V 003. Rel: 28 Jul 14
Take Me Away

U Know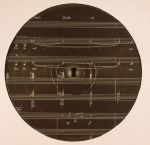 Wulfman (3:46)

Wulfman (RS ambient acappella) (5:49)

Wulfman (RS version) (12:14)
Cat: PR 369028. Rel: 13 Jun 16
Xingu (5:19)

The Perverted Times Of Baroque (4:44)

He's Coming (3:21)

Skylife (3:08)

The Real Pink (3:20)

Hot Wine (4:37)

Nandu (21:21)

Oh Nandu, What We've Done! (4:11)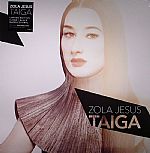 Taiga
(limited clear/black marbled vinyl LP + MP3 download code)
Cat: LSTUMM 373. Rel: 06 Oct 14
Taiga

Dangerous Days

Dust

Hunger

Go (Blank Sea)

Ego

Lawless

Nail

Long Way Down

Hollow

It's Not Over
Review: The former Nika Danilova made her name as Zola Jesus as a bracing exponent of gothic histrionics and strident melancholic melodrama, but Taiga sees her make a significant step forward into what can only be described as uplifting pop music, with her mightily impressive voice intact. Previously unthinkable influences, such as fleet-footed dance beats, Scandinavian-style pop choruses and even 90's R&B inflections make their presence felt here, not to mention an understated deftness and soulful subtlety in Danilova's vocal stylings. Yet long-term fans have little to fear, as the powerful emotional resonance of Zola Jesus' work is intact, with Taiga marking both a reinvention and rejuvenation for this ever-inventive artist.
…

Read more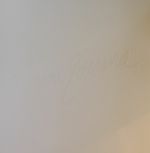 Cat: CSN 063. Rel: 21 Sep 15
A Long Walk Home For Parted Lovers (3:14)

Salka Gets Her Hopes Up (4:08)

The Brae (4:13)

Riquelme (2:43)

It Feels Good To Be Around You (feat Air France) (3:33)

Right, Off The Bridge (4:09)

Dodi (4:11)

Alena (4:31)

Catastrophe (4:45)

Second Wave (3:57)

Song For Zoe & Gwen (3:56)
Review: Yumi Zouma hail from Christchurch, New Zealand, and are purveyors of a brand of sparkling pop that transcends retro chic with both seductive melody and electronic invention to spare. The release of this compendium of their two EPs thus far seems slightly misplaced at the start of autumn, as you'll be hard pushed to find many records more summery than these marriages of slick R&B production vaues, soulful slink and disco hedonism. If these lazy and luminous tracks belong in any kind of club they'd be one on a beach, as it's hard to avoid thoughts of warm tropical evenings while basking in this collection.
…

Read more