Options
Sort Price

Bestseller: Artist: Title: Brand: Date: Price:
Items 1 to 2 of 2 on page 1 of 1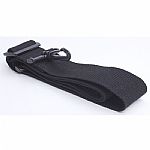 Cat: 474709 Rel: 26 Nov 12
Strap kit for the OP-1 Synth
Notes: This strap kit for the OP-1 Synth includes a shoulder strap and two strap loops. Very handy for live play.



…

Read more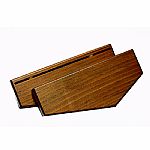 Cat: 471434 Rel: 05 Nov 12
Pair of replacement wood sides for the DRM1
Notes: Wooden side cheeks for The Vermona DRM1 (any mark).

If you would like to use those instruments as desktop unit you do cover the rack mount wholes with these nice wood sides, the unit feels much more handable and robust while packaging and using it in your live set.
…

Read more
Items 1 to 2 of 2 on page 1 of 1