Today: Disco/Nu-Disco
Items 1 to 6 of 6 on page 1 of 1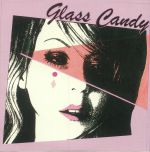 Cat: IDIB 055 CD. Rel: 27 Nov 17
I Always Say Yes

I Always Say Yes (Drumm)

I Always Say Yes (reprise)

City Lights

The Chameleon

Sanctuary

Reprise (instrumental)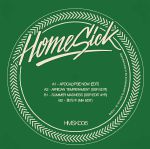 VARIOUS
Cat: HMSK 006. Rel: 27 Nov 17
Apocalypse Now (edit)

African Temperament (SSR edit)

Summer Madness (SSR edit 4YR)

Gik Gwong Zung (MH edit)
Review: After a thorough testing on dancefloors across Asia, we have put together four tracks most in demand, all edited by the Homesick team and their close friends.

…

Read more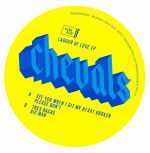 Cat: HOMAGE 002. Rel: 27 Nov 17
See You When I Git My Heart Broken

Please Don't

Tres Racas

Big Man
Review: The second project from NYC label HOMAGE comes from little known French producer extraordinaire, Chevals - who until this point, has self-released only a handful of songs. His first full length EP contains four absolute stompers spanning disco, house, latin house, and afro house. The Labour of Love EP, if played, will result in an uncontrollable urge to party as hard as humanly possible. Enjoy.





…

Read more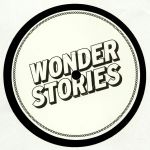 Cat: WS 021. Rel: 27 Nov 17
Andata

Ritorno

Ritorno (Rodion remix)

Andata (Timothy Heretic Clerkin remix)
Review: "For WS021 we head to Italy where we find a duo by the name of Concret aka Italo-Mexican musician Diego Angelico Escobar and producer Q-pha. Together, they submit a couple of ethereal, stripped-back and driving techno tracks that compliment each other so well they appear to be brother and sister from the same session.

On remix duty we've got another Italian, Rodion, who ads his signature sound to Ritorno and flips it into a laid-back dark groover.
Last but not least is UK's Heretic, aka Timothy Clerkin, who remixes Andata into a classy acid burner fit for a massive warehouse party or dark, sweaty basement.
"





…

Read more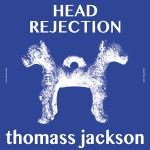 Cat: C 002. Rel: 27 Nov 17
Head Rejection

Witzelsutch

Creepy PC

Head Rejection (Boot & Tax remix)
Review: Calypso's next EP comes from one of the label's owners, Thomass Jackson. Delivering 3 tracks full of psycodelic guitars, analog synths, soothing percussions and with Italians "Boot & Tax" on remix duties, this Ep covers a broad range of sounds and styles. The journey begins with the westernesque "Head Rejection" sumerging us in a hallucinatory desert full of weird snakes and scorpions. Up next is "Witzelsutch"(a leftfield secret weapon for some djs already) with sublow basses and sharp synths doing all the work. "Creepy PC" is a slow chugger with a trance-inducing vibe aimed to make you close your eyes and let go. Last but not least, Italian super duo "Boot & Tax" delivers a somewhat more straight foward version of "Head Rejection" where a sonic synth makes you forget you are in the desert.
…

Read more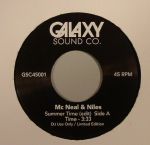 Cat: GSC45 001. Rel: 27 Nov 17
Summer Time (edit) (3:36)

Punk Funk (edit) (4:01)
Review: BlackCash & Theo dust off two pairs of gloves... First their crate digging gloves to unearth Thrust, the one-off album Ohio duo McNeal & Niles recorded in 1979, then they dust off their editing gloves for two immaculate extensions. If you enjoy anything on Claremont (especially Paqua) then you'll be all over these cosmic instrumentals - notably the soft harmonies on "Summer Time" and the endless, star-gazing guitar twangs of "Punk Funk. You may recognise a few samples here, too... Madlib and Motor City Drum Ensemble are two of many who've enjoyed the fine hooks of Mc Neal & Niles.
…

Read more
Items 1 to 6 of 6 on page 1 of 1