Items 1 to 13 of 13 on page 1 of 1
Wednesday 18 October 2017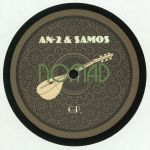 Nomad

Gran Turismo

Cold Front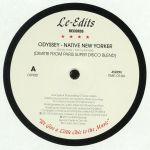 Cat: DFP 001. Rel: 23 Oct 17
Odyssey - "Native New Yorker" (Dimitri From Paris Super Disco Blend) (7:04)

Dan Hartman - "Relight My Fire" (Dimitri From Paris DJ Friendly remix) (9:54)
Review: There will be some who glance at this and think: "do we really need new edits of two stone cold classics?" Ordinarily, perhaps not, but these versions are by Dimitri From Paris, one re-editor and remixer whose disco "blends" and rearrangements consistently breathe new life into well-known cuts. Take his version of Odyssey's "Native New Yorker", for example. With access to the original master tapes, he's been able to reconstruct the track in his own distinctive style, inserting string-laden breakdowns and playing around with the instrumentation in a classic, Tom Moulton style. The Parisian veteran takes a different approach on the flipside version of Dan Hartman's grandiose disco thumper "Relight My Fire", straightening out the beats to give an original peak-time anthem a much more house-centric twist.
…

Read more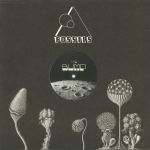 Cat: FOSSIL 002. Rel: 23 Oct 17
The Bump

Love Makin'

Beatcoin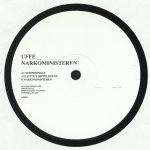 Cat: NOS 001. Rel: 23 Oct 17
Surprisingly (7:09)

Lotte's Hippie House (4:47)

Narkoministeren (10:52)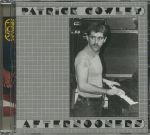 Cat: DE 185CD. Rel: 23 Oct 17
Big Shot

Surfside Sex

Hot Beach

The Runner

Furlough

One Hot Afternoon

Leather Bound

Bore & Stroke

Cycle Tuff

Jungle Orchids

Take A Little Trip

Love Come Set Me Free
Review: The final part of Dark Entries' long-running series of archival Patrick Cowley releases showcases tracks originally recorded for Afternooners, a late '70s gay porn film by director John Coletti. As with previous Cowley releases on Dark Entries, the double album also contains previously unheard material rediscovered from the Fox Studio archives. It's another essential collection of atmospheric synthesizer music in the producer's distinctive style, all told, with tracks ranging from the whistling cheeriness of "Hot Beach" and the sparkling, cowbell-laden throb of "One Hot Afternoon" to the dubbed-out, semi-ambient dreaminess of "Bore & Stroke" and the humid, upbeat "Jungle Orchid".
…

Read more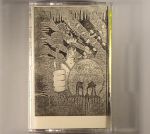 Cat: SHR 193. Rel: 23 Oct 17
Sugar Daddy Candy Corn (5:26)

We'll Teach Them How To Privatize (5:58)

HFCS (7:34)

King Piggly Wiggly (5:37)

Vanilla Shake (2:59)

Coca-Cola (4:29)

Stock Up All The Prisons (5:49)

Who Milks The Cow? (2:56)

Contamination In The Grass (5:15)

El Pulpo (10:41)

Soja E O Rei (4:09)

Bubbles (7:37)

White Explosions (7:17)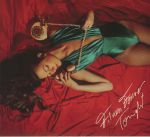 Cat: ER 1221. Rel: 23 Oct 17
Tonight

Dance Boys

Canadian Ranger

Andre

Port Ghalib

Baby Love

Cosa Mi Hai Detto

Arbre Magicue

Carlo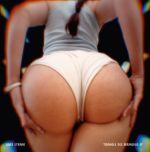 Cat: CDA 018. Rel: 23 Oct 17
Triangle Des Bermudas

Triangle Des Bermudas (Massimiliano Pagliara remix)

Cuban Omelette

John's Job (Rhythm track)
Review: Jules Etienne is back on Cocktail d'Amore Music with Triangle Des Bermudas.
Referencing the legendary region in the Western part of the North Atlantic Ocean, this EP opens up to a mysterious space of adventure and discovery.
The title track is a down tempo, balearic, and mystical ballad. Sounding like a ship moving slowly, but fiercely toward unexplored territories. The toms resemble a voice coming up from the depth of the sea, the pads like fluffy clouds reflecting off the waves. Massimiliano Pagliara is on remix duty, blowing on the sails and taking the ship into a cosmic expedition. This is deep and dreamy house music with cascading string lines combining effortlessly with hypnotic drums.
A driving arpeggio melts sweet and delicate with celestial strings, dreamlike vocals and breezy percussions in Cuban Omelette. While John's Job is a vivid dialogue between hand percussions, echoed toms and a sturdy baseline.






…

Read more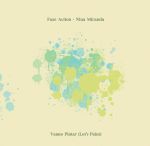 Cat: FAR 034. Rel: 23 Oct 17
Vamos Pintar (Let's Paint)

Vamos Pintar (Let's Paint) (Max Essa Slo Mo Bubble dub)

Vamos Pintar (Let's Paint) (Max Essa extended club mix)

Vamos Pintar (Let's Paint) (Paradise 90 dub)
Review: London based Disco outfit Faze Action team up with celebrated Anglo/Brazilian artist, Nina Miranda for proto house crossover. Faze Action have always managed to take different musical traditions and blend them to create sounds that are somehow familiar whilst simultaneously containing the unexpected. Last year's Mangwana, featured long time Faze Action collaborator, Zeke Manyika, singing in his native Zimbabwean Shona over Faze Action's infectious disco production. This time, British/Brazilian singer, artist and all round creative force de majeur, Nina Miranda, takes things further with her invitation to Vamos Pintar or Let's Paint, in Portuguese. On the surface there is the familiar Faze Action restyled proto house but it soon becomes apparent that the brothers have appropriated more than just a Brazilian vocal. Punchy 808 drums and fizzy synths are infused with Brazilian Caixa and Pandaro as if they had always been designed to co-exist. The remixes come from the illustrious Max Essa, whose British born/Tokyo resident background chimes well with the international nature of this latest offering. His Slo-Mo Bubble Dub simmers with Mediterranean sun that reclines into romantic piano flourishes and dubbed out vocals, whilst the Extended Dub manages to draw out the original elements at their original tempo. Faze Action's own Paradise '90 Dub closes the package by keeping close to the original arrangement with added economy and plenty of dub delay of course.
…

Read more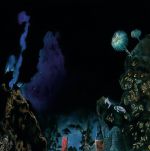 Cat: FW 004. Rel: 23 Oct 17
Blumareciano

Blumareciano (San Proper remix)

Begum
Review: Fleeting Wax introduces Eva Geist to their rooster - a very promising producer and live act. With a nordic feeling of nostalgia Blumareciano depicts the mediterranean sea landscape on a cloudy winter day. Soft beats, braid arpeggiators and thin out vocals build a cinematic scenario of spacious narration, a odyssey vacation thrilled by the new and encouraged by the hope to one day come back home. San Propers Remix takes Blumareciano down to a rusty dirty club and manages to combine techno with the deep vocals of Eva Geist.





…

Read more
Cat: DYNAM 7001/DYNAM7002. Rel: 23 Oct 17
Sweet Power Your Embrace (4:02)

Free (3:46)

I've Got My Eyes On You (3:40)

Slick City (3:02)
Review: Released 40 years ago in 1977 ''Rhythm Of Life '' by James Mason was possibly one of the greatest vocal Jazz fusion releases of all time . New vinyl imprint Dynamite releases a quality limited edition double pack release showcasing the highlights from that album plus some additional rare versions of the tracks. The version of 'Sweet Power Your Embrace'' is taken from the incredibly rare 7 inch promo only issue. On the flipside is a different version of the club floor dancer ''Free'' which features a heavy bongo workout . The 45 second slab on this package features two tracks featuring the vocals from Clarice Taylor on ' I've Got My Eyes On You'' and the superb 'Slick City' which were both never commercially released as a 45 before.
…

Read more
Love Safari

Music Is The Way

Tears I Cant Hold
Review: Row row row your boat gently up the stream, Nyra back on the oars for Canoe 005, heave-ho.





…

Read more
Cat: MCM 002. Rel: 23 Oct 17
Cut This Way

Lost Someone
Review: Cut This Way is the second outing of the year for North London producer Smashed Atoms on the Magic Circles Music label. The title track takes us back to early 80s New York, featuring a sassy old-school female rap over a mid-paced strut, and has already featured in sets from disco legend Greg Wilson and Hot Digits head-honcho Fingerman. On the flip side, Lost Someone locks down a rolling groove with interweaving synths and a nagging bassline.

…

Read more
Items 1 to 13 of 13 on page 1 of 1