Back Catalogue: Dirty Dubstep/Trap/Grime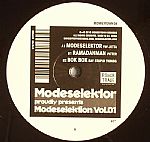 Cat: MONKEYTOWN 004. Rel: 27 Sep 10
Modeselektor - "VW Jetta"

Ramadanman - "Pitter"

Bok Bok - "Say Stupid Things"
Review: In case you haven't heard, Berlin based duo Modeselektor recently announced the inception of a new compilation series entitled Modeselektions, and here we have a delectable taster of what is to come. Featuring the selectors themselves on "VW Jetta", a purposeful, bouncing, dancefloor-driven beat and glitched out rhythm mark a firm statement of intent from the off. Hessle Audio co-founder Ramadanman follows up with the "Pitter", a glorious exploration that combines high-pitched squeals with stretched out synthetic manipulations and rousing strings, plus copious dollops of murmuring bass. Bringing part one of the EP to a climactic close, Night Slugs star Bok Bok draws out a delectable finale. Breathy vocals rattle against cheeky, crackled sampled words in "Say Stupid Things" as jingling SFX rumble away with the distorted vocals injecting a short, sharp dose of humour.


…

Read more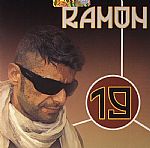 Cat: HT 102-2. Rel: 16 Apr 12
Wasting My Time (original dubstep mix)

Wasting My Time (acid dubstep mix)

Wasting My Time (Luca Fregonese Blast Plastic instrumental mix)

Wasting My Time (original Mistake vocal mix)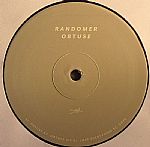 Obtuse

Obtuse VIP

Lost Everything

Dope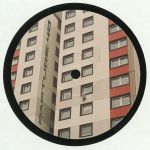 Cat: AST 023. Rel: 30 Oct 17
Kabuki (2:40)

Disorder (3:04)

0141 (3:58)

Black Ice VIP (4:44)

Multidimensional (4:40)

Unidentified (5:54)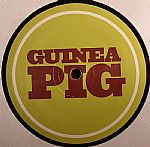 Cat: PIG 004. Rel: 22 Aug 11
Rawtee & Mandarin - "Neighbourhood Watch"

Rawtee - "Don't Leave"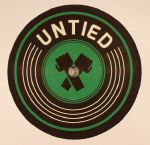 Cat: UDV 005. Rel: 25 Jul 16
Distant Horizon (5:09)

Distant Horizon (Leon Switch remix) (5:38)

Hitman (5:32)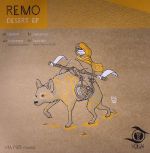 Desert EP
(hand-numbered 12" + postcard limited to 125 copies)
Cat: YOKAI 02. Rel: 06 Jul 15
Desert (5:41)

Kalimba (feat Novokein) (5:36)

Ceramic (4:00)

You Do (feat Clem Rival) (3:41)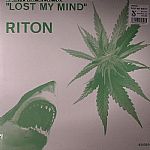 Cat: BEC 5161327. Rel: 28 Jan 13
Bang Your Head

Dance To The Great Golf Ball In The Sky

Lost My Mind (feat Scrufizzer & Jay Norton)

Girls In The Hood (feat Miss Kittin)
Cat: RELCD 68. Rel: 16 Aug 10
Green Light (radio edit)

Green Light (extended mix)
Cat: WND 003. Rel: 22 Aug 11
Righteousness

Babylon Boxer
Neko

Dragonfly

Beast Nite

Chew

Hyperthrust
Cat: WARPLP 217. Rel: 10 Oct 11
Glass Swords

Flash Back

Surph

Hover Traps

City Star

Globes

Ultra Thizz

Death Mountain

Cry Flames

After Light

Ice Tunnels

All Nite

Crystal echo
Cat: WARPLP 271. Rel: 18 Apr 16
Coral Lightzz (feat Rustie) (3:34)

First Mythz (3:37)

Atlantean Airship (3:03)

Eva (feat Rustie) (2:22)

Big Catzz (2:57)

Peace Upzzz (feat Rustie) (3:44)

Your Goddezz (3:19)

Coral Castlez (3:37)

What U Mean (feat Rustie) (2:59)

Morning Starr (feat Rustie) (3:34)

Death Bliss (3:08)

New Realm (1:02)

Emerald Tabletz (3:07)

Open Heartzz (2:27)

444Sure (feat Rustie) (3:50)

Jewel Key (bonus track) (2:58)
Review: Finally! We've been waiting for a vinyl version of Rustie's third - and arguably most accomplished - album Evenifudontbelieve and it's landed at long last. From the dense rifle choir hits of "Peace Upzzz" to the epic cinematica of "Atlantean Airship" by way of the stomping hedonism of "What U Mean", Rustie's smelting sensations sit somewhere between trance and trap, fairgrounds and the underground.. And sound all the better for being on vinyl.
…

Read more
Back Catalogue: Dirty Dubstep/Trap/Grime