Back Catalogue: Dirty Dubstep/Trap/Grime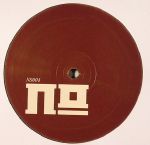 Cat: NS 004. Rel: 17 Jul 17
Digital & Nomine - "Debt Collector" (5:06)

Nomine - "Samurai" (4:28)

Digital & Outrage - "Red Letter" (Rene LaVice Insufficient Funds mix) (4:35)

Digital & Nomine - "Indijah" (4:54)

Digital - "Lo Fi" (5:01)

Digital - "Dark Matter" (3:58)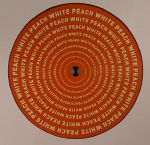 Cat: WPR 020. Rel: 01 May 17
Fallow & Alex Compton - "String Assassin" (3:49)

Kaido - "Kennedy Bridge" (4:27)

Zha - "Without" (3:47)

Nakes - "Moksha" (4:02)
Review: White Peach's admirable Peach Bits series, which draws together previously unreleased gems from the label's growing roster of artists, has reached its fifth volume. While previous volumes have largely aimed squarely at the dancefloor, this edition is more eclectic in outlook. Compare, for example, the paranoid, exotic darkness of Kaido's deep dubstep rattler "Kennedy Bridge" and the Eastern mysticism - via the Spanish Riviera - of Zha's "Without", which pairs gentle dubstep rhythms with lilting Japanese melody lines and flamenco guitar flourishes. Or, for that matter, the drowsy, post-rock-meets-dubstep haze of Fallow and Alex Compton's "String Assassin", and the blissfully exotic, almost Balearic melodies of Nakes' thrillingly positive dubstep shuffler "Moksha".
…

Read more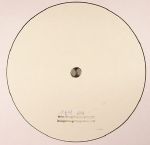 Slippin EP
(hand-numbered 12" limited to 250 copies)
Cat: TMS 002. Rel: 07 Aug 17
Comin In (4:22)

Talk (4:13)

Slippin (5:48)

Sirius (5:27)
Review: The latest ultra-limited release from Berlin's Through The Speakers collective comes from NGHT DRPS, a previously unheralded producer who hates vowels but loves big basslines. The four tracks showcased on his debut EP draw influence from across the bass music spectrum - think dubstep, UK funky, dub, kuduro, experimental D&B and even shangan rhythms - while offering some fresh, hybrid sounds. Perhaps the EP's greatest strength, though, lies in the subtlety and balance of NGHT DRPS's production, which sits somewhere between the sparse, stripped-back feel of UK grime and the more polished, fleshed-out feel of European house and techno.
…

Read more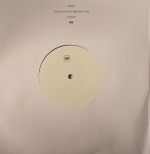 Fallen
(hand-stamped 1-sided 10")
Cat: NS 005. Rel: 17 Jul 17
Fallen (4:29)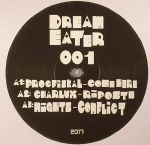 Cat: DREAMEATER 001. Rel: 25 Sep 17
Proc Fiskal - "Come Here" (4:38)

Charlux - "Riposte" (5:17)

Nights - "Conflict" (4:42)

Dr Hugo - "Warrior" (5:36)

Polonis - "Slice Roll 3" (3:58)

Sir Hiss - "Blood Diamond" (3:58)
Review: This debut release from the Dream Eater label is little less than a statement of intent. It features cuts from no less than six members of the extended crew crammed onto one action-packed 12". Proc Fiskal kicks things off with the thursting sub-bass, cut-up hip-hop yelps and full-throttle grime beats of "Come Here", before Charlux shows his melodious side on the jaunty goodness of "Riposte". There's some ghostly synths and aggressive grooves from Nights, a deep dive into sparse and heavy dubstep territory from Dr Hugo, and a touch of glacial, post-grime brilliance from Polonis. Best of all, though, is Sir Hiss's "Blood Diamond", which effortlessly underpins marimba style melodies with a punchy, post-dubstep beat.
…

Read more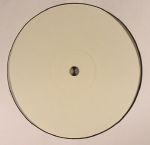 Cat: HOS 015. Rel: 01 Mar 17
Scalade & Nights - "Stasis" (4:15)

Charlux - "Chanel Handbag" (3:32)

Fresh Paul - "Janet Again" (3:44)

J-One - "The Fever" (4:51)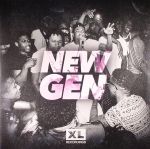 Welcome To The New Gen (feat Avelino & Bonkaz) (2:13)

Rather Get Money (feat TE Dness) (3:51)

Busy (feat Ray BLK) (3:13)

My Ways (feat AJ Tracey & J Warner) (3:57)

Man Of The Hour (feat Jevon) (3:47)

All Saints Road (0:42)

Ring The Alarm (feat Avelino & Tiggs Da Author) (3:45)

Money Haffi Mek (feat Stefflon Don & Abra Cadabra) (4:22)

Flexing (feat Renz) (3:04)

Top Floor (feat Yxng Bane) (3:23)

Jackets (feat 67) (4:44)

Fuck Your Feelings (feat Kojey Radical) (5:05)

Life Support (feat Bonkaz & Tiggs Da Author) (5:55)

Thoughts (feat Dotty) (2:53)

Loose (feat WSTRN) (3:29)

Vanilla Skies (feat A2) (3:13)

Say Those Words Again (feat J Warner) (4:02)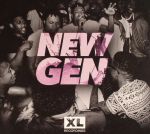 Welcome To The New Gen (feat Avelino & Bonkaz)

Rather Get Money (feat TE Dness)

Busy (feat Ray BLK)

My Ways (feat AJ Tracey & J Warner)

Man Of The Hour (feat Jevon)

All Saints Road

Ring The Alarm (feat Avelino & Tiggs Da Author)

Money Haffi Mek (feat Stefflon Don & Abra Cadabra)

Flexing (feat Renz)

Top Floor (feat Yxng Bane)

Jackets (feat 67)

Fuck Your Feelings (feat Kojey Radical)

Life Support (feat Bonkaz & Tiggs Da Author)

Thoughts (feat Dotty)

Loose (feat WSTRN)

Vanilla Skies (feat A2)

Say Those Words Again (feat J Warner)
Back Catalogue: Dirty Dubstep/Trap/Grime