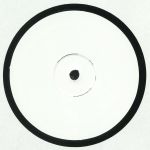 JFO - "F_ck Radio" (3:27)

JFO & Noble - "Clash" (3:12)

Noble - "D6" (3:44)

Noble & JFO - "Soundman" (6:27)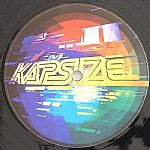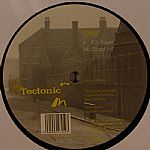 Cat: TEC 036. Rel: 14 Dec 09
City Hopper

Output 1-2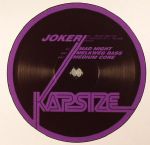 Mad Night (4:17)

Melkweg Bass (4:40)

Medium Core (4:40)
Review: No one does it like Joker; that wry balance of supreme funk and dirty, aggy, ugly bass energy, with one hand he's caressing you, the other he's slapping you raw. This EP is no exception... "Mad Night" is a furious piece of bass energy with riff that fluctuates so hard it feels like its jumping off the record, "Melkweg Bass" follows suit with a P-funk lead, another grave-waking bass and one of the best one-word vocal sample you'll hear on a bass record this year. Finally the wryly titled "Medium Core" closes with more of a venomous sandpaper bass texture while retaining all the purple finesse we know and love him for. Powermoves.
…

Read more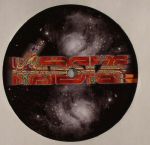 Cat: KAP 018. Rel: 09 May 16
No Face (4:03)

Only You (4:04)

Planet D (4:13)

21 (3:42)
Review: His first proper body of work since his Mainframe album last year, Joker returns with four more reasons why he's in a league of his own: while "No Face" tickles our cheeks with velvet purple glove, "Only You" switches for a purple boxing glove and knocks us plain out with its big strings and romantic melodic twists. "Planet D" is straight out of the score from movie of Joker's life in 30 years time once he's colonised five planets with his universal funky language. Finally "21" reminds us of Joker's gully roots with a swaggering halftime vibe that flexes mentasm-muscles so hard three gyms have closed down in the time it's taken you to read this review. Classical badman.
…

Read more
Cat: KAP 019. Rel: 12 Sep 16
G Shit (4:18)

Highway (4:07)

Night Life (2:38)

Glass Hearts (3:13)
Review: Bristol's Joker is on fire right now. Amid signing and slinging tracks from the likes of Sh?m, Sorrow and Asa, he's dealt out some outstanding tracks throughout the year. Tracks like these purple punch-ups... where no vibe or tempo is out of bounds. From the sleazy synthetic swoons of "G Shit" to the slower-motion Megadrive twinkles and sonic glitter of "Glass Hearts", it's like Joker's taken his palette, mixed the colours and painted a whole new scenery. Forward-thinking...
…

Read more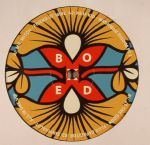 Cat: BOXED 003. Rel: 17 Oct 16
Mr Mitch - "Friend Of Mine" (4:43)

ASIF KID - "Mashman Riddim" (part 2) (4:25)

JT The Goon - "Flux Capacitor" (6:17)

Sirpixalot - "All In One VIP" (4:28)
Review: Few crews are doing it quite as well as Boxed. Tapping down a real root note in their grime/beats fusions, each EP (and each party they host) knows when to keep it deep and when to really slap it out silly. This beautiful contrast can often be found within one tune. "Mashman Riddim", for example, warms up with swooning wavey synth textures before dropping into a riff that lives up to its name. Elsewhere the ubiquitous Mr Mitch pays respect to Burial, JT The Goon dusts off his flutes for an alien-charming drama session that could score the sequel to Braveheart while Sir Pixalot returns to his Newham Generals-endorsed "All In One" with a VIP that really does slap us about silly.
…

Read more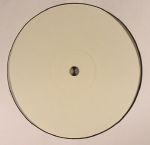 Cat: HOS 015. Rel: 01 Mar 17
Scalade & Nights - "Stasis" (4:15)

Charlux - "Chanel Handbag" (3:32)

Fresh Paul - "Janet Again" (3:44)

J-One - "The Fever" (4:51)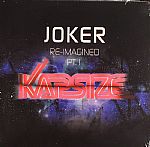 Cat: KAP 013CD. Rel: 01 Sep 14
Purple City (witih Ginz - Swindle remix)

Snake Eater (Gemmy remix)

Psychedelic Runway (Joss Ryan remix)

Stuck In The System (Asa & Sorrow remix)

Newham Generals (Trolley Snatcha remix)

Head Top (Badklaat remix)

Mario Ting (Kragen remix)

Tron (Kromestar remix)
Review: Mining his sizable back catalogue of tracks, Joker has called upon a host of producers to remix his work on no less than eight separate occasions, albeit staying within the realms of bass-weight business across the gamut of dubstep and its derivatives. Swindle adds some extra feist and flex into "Purple City", while Gemmy takes a dramatic stance on "Snake Eater". There are more light-hearted synth horn stabs at work on Trolley Snatcha's version of "Newham Generals", and Kromestar brings the cheekily swung noise on a bouncy version of "Tron". If this richly melodic corner of dubstep gets you swaying, then there's no valid reason to not delve into the purple goodness post haste.
…

Read more
Cat: KAP 015LP. Rel: 20 Apr 15
Intro (1:04)

Boss Mode (4:33)

Wise Enough (instrumental) (4:04)

Midnight (4:22)

An Intervening Episode (1:04)

Lucy (instrumental) (4:07)

Scene 1 (Qo, NoS) (4:22)

Scene 2 (Neon City) (3:53)

Scene 3 (Spirit Runs) (3:52)

Mahogany (4:15)

Love (instrumental) (4:09)

Fuzz Bop (3:51)

Mixed Emotions (5:42)
Review: Sophomore session heaviness: Joker returns with his long-awaited second album The Mainframe, and it's clear his purple shades are still hooked on tight. Developing his distinctive brew of bass and rich synth funk, Joker's unique signature is scribbled across the whole piece of work; from the epic, orchestral dubstep drama of "Boss Mode" to the gritty, widescreen R&B of "Wise Enough" via the Swindle-style jazz of "An Intervening Episode" and the concept-style three-piece "Scene" narrative where the real tale of album unfolds. Second album cliches are ten a penny... The Mainframe sees Joker shoving his purple-gloved finger up at them all. Essential.
…

Read more
Cat: XLYTLP 517. Rel: 21 Feb 11
I'm New Here

Home

I've Been Me (interlude)

Running

My Cloud

Certain Things (interlude)

The Crutch

Ur Soul & Mine

Parents (interlude)

Piano Player

NY Is Killing Me

Jazz (interlude)

I'll Take Care Of U