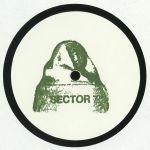 Cat: S7S 006. Rel: 09 Oct 17
Roll The Dice (3:44)

Cane Sword (5:34)
Review: It's time to step into the Bristol shadows with Sector 7 once again as label co-runner Boofy invites Young Echo to the fray for two instrumental grime / dub hybrids. "Roll The Dice" pelvises with its dense subs and shimmering atmospheric textures while shattering trap snare roll and a mystic melody and skippy drum arrangement flicker in and out of the foreground. "Cane Sword" is a little more on the pure grime tip with some superb drum momentum, breathless atmospheres and cool samples that skid to a halt when you least expect them. Roll again...
…

Read more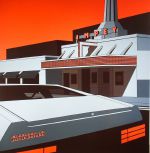 Cat: AST 017. Rel: 17 Oct 16
Midnight In Little Havan (3:11)

Pep Talk (3:33)

Bleepz (feat O-Dessa) (4:41)

The Pong Song (4:06)

Inner (2:43)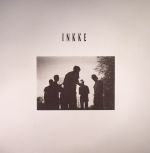 Cat: LM 034. Rel: 18 Jul 16
New Day Theme (2:29)

Chores (2:48)

Tales From The Quick (3:15)

Sorry (2:51)

Simmer (3:16)

Ghost World (3:48)
Review: Given his recent form, it was probably only a matter of time before fast-rising Glaswegian Inkke made an appearance on LuckyMe. Variously informed by grime, heavy Memphis rap, Rustie and Hudson Mohawke, Inkke's productions slip effortlessly into the LuckyMe catalogue. There's much to admire amongst the six tracks that make up Secret Palace, including a pair of robust club instrumentals - "Chores" and "Simmer" - which have long been staples in the sets of Skepta and D Double E. Our pick, though, has to be heavyweight grime roller "Tales From The Quick", which peppers a weighty sub-bass line and machine-gun percussion with woozy synthesizer lines.
…

Read more
Cat: SGNLF 011. Rel: 17 Jul 17
Pain (4:41)

Crystal Ember (3:11)

Closa (3:07)

Roll Out (3:23)
Review: Twwth & Desto welcome brand new act Inner to the fold by way of this crystalline quartet of 23rd century trap constructions. Swaggering on the cosmic side, there's a touch of the moody Hudsons to the opening track "Pain" before the beats step up into more of grime energy and textures melt into a wavy sensation on "Crystal Ember". Dig deeper for the fractured, clipped and sense-blurring "Closa" before a final 135 hurrah on the RL Grime meets Nick Warren spatial star-gazer. Sweet dreams.
…

Read more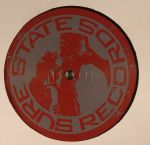 Cat: SSR 002. Rel: 02 Jan 17
Organik & DJ Variant - "Wicked System" (4:38)

Inyoka & Korin Complex - "Omniscient Flow" (4:27)
Cat: SOULMUSICLP 001. Rel: 21 Aug 17
E-Motion (3:53)

Cloud Zero (4:12)

The Essence (4:28)

Carbon (4:34)

Me X You (4:13)

Lost Memories (3:41)

Banter (3:57)

Calm Down (4:10)
Review: Kromestar's Ricky Kalsi has been teasing us with his experimental grime project Iron Soul for some time now but hasn't released anywhere near as much as we'd like him to. Fizzing with a funky, carefree melting pot nature, here he consolidates his limited 12s with fresh cuts that exploring the most cosmic, funky and euphoric corners of grime beats. The whole album is a trip that jets you round places you didn't know existed; the tropical star-gazing romanticism of "Me X You", the raw funky purple power of "E-Motion", the sensual G-business of "Lost Memories", the list of Iron Soul's musical achievements and vision grows by the 16. Don't sleep on these.
…

Read more