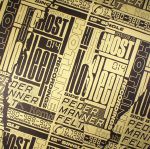 No Sleep (4:26)

No Sleep (Peder Mannerfelt remix) (6:04)
Review: No sleep for the wicked; Bristol Bandulu man Hi5ghost adds to Hotline's blazing fire with this singular and somewhat brutal escapade. Trappy kicks, halloween humanizations, treacle subs and a wavy bass hook that weaves and bobs in a grimey style, this one hits the chest hard. Remix-wise Hodge's Swedish affiliate Pedder Mannerfelt adds a harder step and technoid energy to proceedings for added bite. Sweet dreams.
…

Read more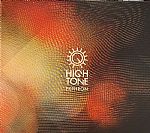 Cat: FX 116. Rel: 24 Mar 14
Basis (feat Vincent Segal)

All Expectations

Wahqam Saba

Raag Step

Until The Last Drop (feat Shanti D)

72' Turned Off

Old Mind (feat Oddateee)

A Fistful Of Yen

Super Kat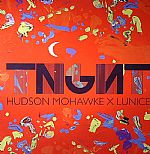 Cat: WAP 337LM. Rel: 23 Jul 12
Top Floor

Goooo

Higher Ground

Bugg'n

Easy Easy
Review: Making their debut on Warp, Hudson Mohawke and Lunice proudly cross their beams to rain down a sick and slick kind of future-crunk, aptly demonstrated in in the introductory nature of bass-rich teaser "Top Floor" with its juke leanings and menacing posture. There's a detuned nature to the recognisable bleeps and wails on offer here while the beats remain crunchy and steadfast. "Higher Ground" is more overt in its use of juke to create a twisted kind of hype, while "Bugg'n" drips and drops in a loping vat of sub bass and slow-mo strangeness, leaving you with one of the oddest takes on the contemporary mess of electronic beats.
…

Read more