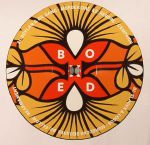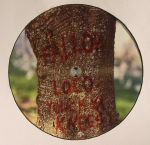 Cat: FRENZY 001. Rel: 06 Feb 17
Loco (3:58)

Touch Ya Knees (3:59)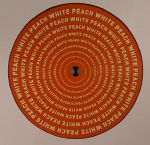 Cat: WPR 020. Rel: 01 May 17
Fallow & Alex Compton - "String Assassin" (3:49)

Kaido - "Kennedy Bridge" (4:27)

Zha - "Without" (3:47)

Nakes - "Moksha" (4:02)
Review: White Peach's admirable Peach Bits series, which draws together previously unreleased gems from the label's growing roster of artists, has reached its fifth volume. While previous volumes have largely aimed squarely at the dancefloor, this edition is more eclectic in outlook. Compare, for example, the paranoid, exotic darkness of Kaido's deep dubstep rattler "Kennedy Bridge" and the Eastern mysticism - via the Spanish Riviera - of Zha's "Without", which pairs gentle dubstep rhythms with lilting Japanese melody lines and flamenco guitar flourishes. Or, for that matter, the drowsy, post-rock-meets-dubstep haze of Fallow and Alex Compton's "String Assassin", and the blissfully exotic, almost Balearic melodies of Nakes' thrillingly positive dubstep shuffler "Moksha".
…

Read more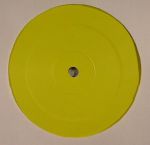 Battle For Spice
(hand-numbered 12" in hand-stamped sleeve limited to 300 copies)
Cat: BSS 002. Rel: 18 Apr 16
Fill Spectre - "Battle For Spice" (5:35)

Distinct Motive - "Krome" (5:07)
Review: Having announced this in September 2015, San Diego's Banana Stand South have eked out a dangerously long lead time on delivery on this. But, as those who've been pensively waiting will attest, the wait is worth it: Fill Spectre's "Battle For Spice" shakes with both a funky percussion and a devilish detuned bassline. Complete with a peppering of surprises and twists in the tales, this battle is of war-like proportions. Krome's "Distinct Motive" is slightly more conventional with its halftime beat but the crying bass groans that spiral further and further into paranoid chaos create a unique character. Especially when the added sub comes in at the last minute. Freaky.
…

Read more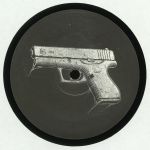 Cat: HY 002. Rel: 09 Oct 17
Jonah Freed - "Guns" (feat Rider Shafique) (4:31)

Jonah Freed - "The Marshall Plan" (feat Farsight) (3:44)

Farsight - "Septum" (5:01)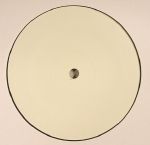 Cat: DSV 004. Rel: 13 Jun 16
Runnin' (3:06)

The Bark (4:05)

The Bark VIP (3:00)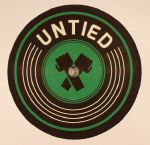 Cat: UDV 005. Rel: 25 Jul 16
Distant Horizon (5:09)

Distant Horizon (Leon Switch remix) (5:38)

Hitman (5:32)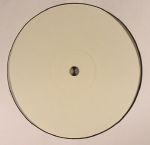 Cat: HOS 015. Rel: 01 Mar 17
Scalade & Nights - "Stasis" (4:15)

Charlux - "Chanel Handbag" (3:32)

Fresh Paul - "Janet Again" (3:44)

J-One - "The Fever" (4:51)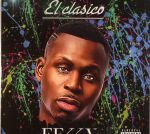 Cat: 577526 0. Rel: 07 Aug 17
Intro

Say No More

Billi

Cappin On The Net (interlude)

Cappin On The Net

What I Mean

Mad Ting Sad Ting

Real Ones

Call Me Again (feat Ghetts)

Avirex (feat Neutrino, Chip)

Broken N Famous

Rnot (interlude)

Rnot

Paranoid

Running Man

Way To Much (feat Skepta)

Gossip (feat Giggs)

My Size (feat Shakka)