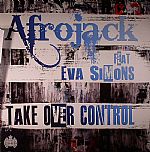 Cat: MOS 159T. Rel: 07 Feb 11
Take Over Control (extended vocal mix)

Take Over Control (Ian Carey remix)

Take Over Control (Adam F remix)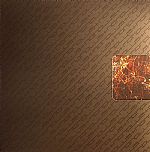 Cat: NONPLUS 009. Rel: 11 Oct 10
+NXTLVLNXTLVL

My Balance (Last Priority)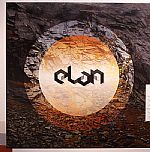 Cat: MONKEYTOWN 016. Rel: 24 Oct 11
Blackout

Next 2 Last

Down 4 You

2in5four

Bleep Bloop Brrrrmmp (Modeselektor remix)

Saccharin On Top (Anstam remix)
Review: As if releasing their third album wasn't enough, Modeselektor are also busy releasing music on their label, and Elan steps up to deliver some flavoursome electro stylings. "Blackout" is a joyful mixture of dystopian sci-fi grind rubbing up against treated boogie bass in an undeniably funky melting pot. If you ever got down to Dabrye, just you try resisting this release. "Down 4 You" particularly shines with its insistent bump and gently detuning VHS synths. Meanwhile the bossmen (Modeselektor) turn in a surprisingly short and sweet remix that serves as a pleasant bookend rather than a show stealer.
…

Read more
Mindmaze (4:17)

Pumpkin Emoji (5:31)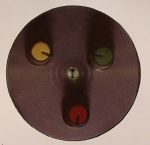 Cat: SCRUB 014. Rel: 17 Oct 16
Von D - "Analog Sound" (5:36)

Egoless - "Bubble Beat" (4:51)
Review: France meets the Balkans on this tasty double-up from two of deep bass music's finest, most forward-looking operators. Von D takes the wheel first: a deliciously stately kick stomps along unhurried as a thick layers weave in and out of the mix with cosmic allure. Egoless switches mid-journey with a much darker design. Again, the pace is slow but the energy and weight is undeniable as the rusty sound bass groans under the pressure of it all. Serious system stuff, right here.
…

Read more
Emika
(limited 2xLP + free MP3 download code)
Cat: ZEN 156. Rel: 10 Oct 11
3 Hours

Common Exchange

Professional Loving

Be My Guest

Chemical Fever

Count Backwards

Save It

Double Edge

The Long Goodbye

FM Attention

Come Catch Me

Drop The Other

Pretend

Credit Theme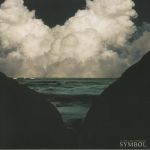 Cat: CIRCLP 011V. Rel: 23 Oct 17
Samsara (2:45)

Symbol (6:03)

Blue Moon (feat Kate Havnevik & Shahid Abbas Khan) (3:58)

Channeling (7:43)

Impossible (feat Jenna G) (5:07)

Spirit Guide (feat Lisa Gerrard) (3:57)

The Crossing (feat Sarah Hezen) (9:07)

Secrets (feat Aloe Blacc & Ayanna Witter-Johnson) (2:01)

The Truth (feat akala & Abi Sampa) (4:18)

Light From One (feat Ane Brun) (4:38)

Interlude (1:53)

Fly Away (feat Flux Pavillion) (5:02)

Blackbird Down (feat Hanna-Jade Brown) (5:24)

Kaliyuga (feat Jenna G) (6:10)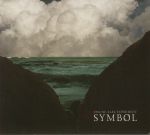 Cat: CIRCLP 011CD. Rel: 30 Oct 17
Samsara

Symbol

Blue Moon (feat Kate Havnevik & Shahid Abbas Khan)

Channeling

Impossible (feat Jenna G)

Spirit Guide (feat Lisa Gerrard)

The Crossing (feat Sarah Hezen)

Secrets (feat Aloe Blacc & Ayanna Witter-Johnson)

The Truth (feat Akala & Abi Sampa)

Light From One (feat Ane Brun)

Interlude

Fly Away (feat Flux Pavilion)

Black Bird Down (feat Hanna-Jade Browne)

Kaliyuga (feat Jenna G)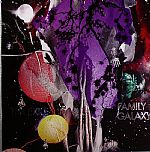 Cat: WAP 263. Rel: 30 Mar 09
Family Galaxy (5:04)

I Don't Know Where I'm Going (10:26)