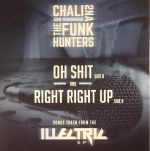 Cat: RR 008. Rel: 30 Jan 17
Oh Shit (3:50)

Right Right Up (feat CMC & Silenta & Verse Ital) (3:35)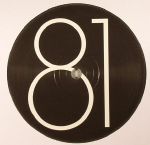 Cat: PMAWS 011. Rel: 04 Sep 17
Pash (5:19)

Imminent Threat (3:04)

Verudela Squad (5:37)

Lyric Mi (3:10)

Vibesman (3:30)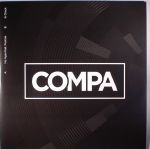 No Hype (feat Footsie) (3:19)

In Check (4:12)
Review: Manchester bass-smith Compa takes control once again and launches his very own CPA imprint. Launching with demonstrative low-end clarity, both "No Hype" and "In Check" swagger with his signature trap/grime fusion. The former is a straight knock out thanks to some devil-dealing production and venom bars from General Footsie while the latter is a more brooding, dangerous construction laced with subtle orchestra drama. Only 500 of these have been pressed and Compa promises this will never see vinyl justice again. You know what to do.
…

Read more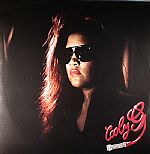 Cat: HDB 056. Rel: 09 Jan 12
Landscapes (feat Simbad)

It's Serious (feat Karizma)
Review: The promise of Cooly G's releases for Hyperdub et al turns into maddening anticipation as the first taste of her forthcoming album sneaks out months ahead of the game! First up it's "Landscapes", co-produced with Simbad, and utterly devastating in its use of simple elements for maximum effect. A broken beat ticks steadily away under glossy, undulating streams of pads while Cooly herself enchants with her Neneh Cherry style vocal delivery. "It's Serious" on the flipside sees Cooly linking up with certified house legend Karizma for a more chunky, beat-driven offering that will slay floors in the same way that Altered Natives' "Rass Out" did some years back.
…

Read more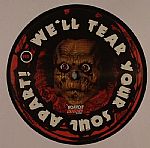 Cat: HBOOG 05. Rel: 05 Aug 13
Dankle - "Isabigting"

CPTN - "Spazzo Rod"

Thorpey - "Trippin' Balls"

Lzwretch - "Far From Home"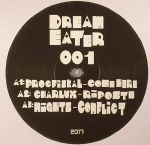 Cat: DREAMEATER 001. Rel: 25 Sep 17
Proc Fiskal - "Come Here" (4:38)

Charlux - "Riposte" (5:17)

Nights - "Conflict" (4:42)

Dr Hugo - "Warrior" (5:36)

Polonis - "Slice Roll 3" (3:58)

Sir Hiss - "Blood Diamond" (3:58)
Review: This debut release from the Dream Eater label is little less than a statement of intent. It features cuts from no less than six members of the extended crew crammed onto one action-packed 12". Proc Fiskal kicks things off with the thursting sub-bass, cut-up hip-hop yelps and full-throttle grime beats of "Come Here", before Charlux shows his melodious side on the jaunty goodness of "Riposte". There's some ghostly synths and aggressive grooves from Nights, a deep dive into sparse and heavy dubstep territory from Dr Hugo, and a touch of glacial, post-grime brilliance from Polonis. Best of all, though, is Sir Hiss's "Blood Diamond", which effortlessly underpins marimba style melodies with a punchy, post-dubstep beat.
…

Read more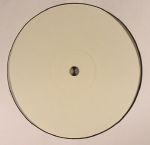 Cat: HOS 015. Rel: 01 Mar 17
Scalade & Nights - "Stasis" (4:15)

Charlux - "Chanel Handbag" (3:32)

Fresh Paul - "Janet Again" (3:44)

J-One - "The Fever" (4:51)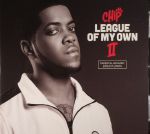 Cat: CASHMTL 020CD. Rel: 14 Aug 17
League Of My Own (intro)

Gets Like That (feat Ghetts)

Honestly (feat 67 (Dimzy & LD))

Snap Snap

Normal (feat Donae'O)

Confirmed

34 Shots

Good For You

Little Black Book (interlude)

Amazing Minds (feat Giggs)

Scene (feat Jammer, D Double E, JME, Miraa May & Wiley)

#YSN

About Time (feat Kojo Funds)

Hit Me Up (feat Ella Mai)

Settings

Family (feat Loick Essien)

Loop (outro)