Back Catalogue: Dirty Dubstep/Trap/Grime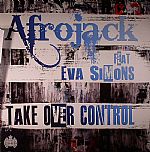 Cat: MOS 159T. Rel: 07 Feb 11
Take Over Control (extended vocal mix)

Take Over Control (Ian Carey remix)

Take Over Control (Adam F remix)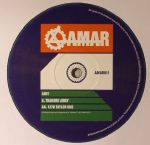 Cat: AMAR 012. Rel: 17 Jul 17
Thakurs Army (4:12)

1370 Taylor (dub) (4:35)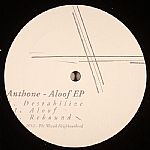 Cat: GRIDS. Rel: 18 Jun 12
Destabilize

Aloof

Rebound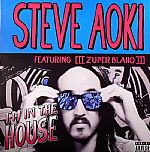 Cat: DATA 228T. Rel: 08 Mar 10
I'm In The House (original mix)

I'm In The House (Herve's Burning Down The House remix)

I'm In The House (Gigi Barocco remix)

I'm In The House (Sharam Love Fest remix)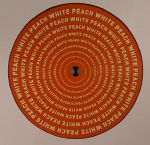 Cat: WPR 020. Rel: 01 May 17
Fallow & Alex Compton - "String Assassin" (3:49)

Kaido - "Kennedy Bridge" (4:27)

Zha - "Without" (3:47)

Nakes - "Moksha" (4:02)
Review: White Peach's admirable Peach Bits series, which draws together previously unreleased gems from the label's growing roster of artists, has reached its fifth volume. While previous volumes have largely aimed squarely at the dancefloor, this edition is more eclectic in outlook. Compare, for example, the paranoid, exotic darkness of Kaido's deep dubstep rattler "Kennedy Bridge" and the Eastern mysticism - via the Spanish Riviera - of Zha's "Without", which pairs gentle dubstep rhythms with lilting Japanese melody lines and flamenco guitar flourishes. Or, for that matter, the drowsy, post-rock-meets-dubstep haze of Fallow and Alex Compton's "String Assassin", and the blissfully exotic, almost Balearic melodies of Nakes' thrillingly positive dubstep shuffler "Moksha".
…

Read more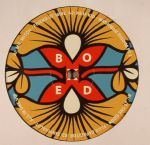 Cat: BOXED 003. Rel: 17 Oct 16
Mr Mitch - "Friend Of Mine" (4:43)

ASIF KID - "Mashman Riddim" (part 2) (4:25)

JT The Goon - "Flux Capacitor" (6:17)

Sirpixalot - "All In One VIP" (4:28)
Review: Few crews are doing it quite as well as Boxed. Tapping down a real root note in their grime/beats fusions, each EP (and each party they host) knows when to keep it deep and when to really slap it out silly. This beautiful contrast can often be found within one tune. "Mashman Riddim", for example, warms up with swooning wavey synth textures before dropping into a riff that lives up to its name. Elsewhere the ubiquitous Mr Mitch pays respect to Burial, JT The Goon dusts off his flutes for an alien-charming drama session that could score the sequel to Braveheart while Sir Pixalot returns to his Newham Generals-endorsed "All In One" with a VIP that really does slap us about silly.
…

Read more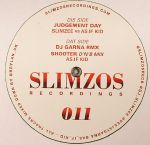 Cat: SLIMZOS 011. Rel: 25 Sep 17
Slimzee Vs As.If Kid - "Judgement Day" (4:16)

As.If Kid - "Shooter" (DnB mix - DJ Garna remix) (10:01)
Review: Following their razor edge four-tracker earlier this summer Rinse co-founder and foundation grime pioneer Slimzee and new partner in crime As.If.Kid maintain the heat as they declare "Judgement Day" once and for all. Bell-chiming brutality with a rugged slo-mo jungle charm, there's almost a rock-like looseness to the drums and grunting bass as it rolls out with unique energy. Flip for a remix from fellow OG DJ Garna who reinforces As.If.Kid's "Shooter" with an authentic jungle rinse-out.
…

Read more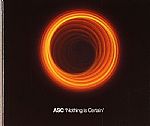 Cat: NONPLUSCD 001. Rel: 12 Jul 10
Midnight

Absent Mind

Fade Away Seasons (feat Consequence)

Lost For Words

The Depths

Textura

Losing You

The Ubiquity Incident

Yatta

Matter Of Time

Opus (feat Vaccine)

Conversations

Microsia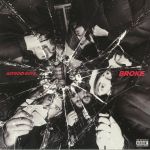 Cat: 889854 67051. Rel: 16 Oct 17
Cheque (3:33)

Mask (3:54)

Razz (feat Manga) (3:56)

Foreigners (feat Sonny Double 1) (4:06)

Dirt (3:21)

Ghost (3:30)

Lost (3:54)

Kill (4:22)

Free (3:26)

Money (3:32)

Soonish (feat Mace) (5:24)

Dazed (1:53)

Broke (3:55)
Cat: FIRY 21. Rel: 23 Dec 13
Storm (feat MC Dalek - Aucan remix)

Save Yourself (Ambassadeurs remix)

Heartless (Broken Haze remix)

Away! (feat Spex MC - Aucan remix)

Underwater Music (Aucan remix)

Embarque (Cecile remix)

SPL (Niveau Zero remix)

Red Minoga (Robot Koch remix)

In A Land (Skyrider remix)

Black Rainbow (Scorn remix)

Blurred (Shigeto remix)
Back Catalogue: Dirty Dubstep/Trap/Grime