Items 1 to 4 of 4 on page 1 of 1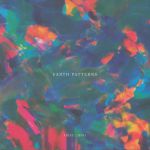 Cat: UTA 006. Rel: 23 Oct 17
Sunflower (1:39)

Horus Rising (4:52)

Fourth Axis (instrumental) (7:00)

Transit Pan (5:57)

After The Rain (5:06)

Eight Circles (4:26)
Review: Ben Sun unveils his debut album to the world: First Light under his new project Earth Patterns. Easing off the gas and taking in a wider vista, conceptually the album is a homage to the small encounters and connections that linger and influence in profound, unforecastable ways. Sonically it's an emotional trip that explores the groove gamut, living up to every kind of journey analogy; the long misty road ahead on the synth-led "Sunflower", the rising momentum and sense of a new day on the cascading afrobeats and far-away strings on "Horus Rising", evocative heat of the moment direction on the Mr Fingers-style "Transit Pan" and the graceful Bob James-style jazz-tinged finale "Eight Circles". An exceptional excursion you'll keep coming back to time and time again.
…

Read more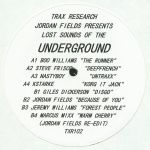 Cat: TXR 102. Rel: 23 Oct 17
Boo Williams - "The Runner" (4:54)

Steve Frisco - "Deepfrench" (4:01)

Nastyboy - "Untraxx" (4:00)

Kstarke - "Korg It Jack" (4:35)

Giles Dickerson - "Disgo" (4:44)

Jordan Fields - "Its All Because Of You" (4:31)

Jeremy Williams - "Forest People" (3:42)

Marcus Mixx - "Warm Cherry" (Jordan Fields re-edit) (4:02)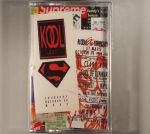 Cat: CNS 001. Rel: 23 Oct 17
Track 1 (31:49)

Track 2 (31:54)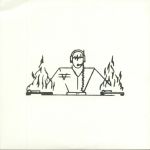 Cat: FXHENT# 1000. Rel: 23 Oct 17
Seneca St Gruv (5:09)

Get On Up (5:43)

No Need 2 B (5:10)

Alright (feat L'Renee) (4:06)

Cause I Believe (5:55)

Da Hornz Norm (4:59)

Dub Station (6:05)

Earth Vabrations (5:13)

Paradise Garage (5:36)

The Body (5:09)

The Rise (5:15)

Get It Right (4:21)

If It's Love That U Want (5:00)

The Dream (5:04)
Review: Although not as celebrated as many of his Motor City contemporaries, Norm Talley has been a key figure on the Detroit deep house scene for the best part of 25 years. Here he presents his debut album, a set that appears exactly 20 years on from the release of his debut 12". It's a largely warm, rich and inviting affair, with Talley combining samples from classic disco, soul and boogie jams with his own drums, keys and chords. The results are uniformly superb, with highlights including the beatdown style hypnotism of "Dub Station", the disco-house bounce of "Alright", the deep and percussive dreaminess of "Earth Vibrations" and the brilliantly jazzy "Paradise Garage", where Talley cuts-up killer electric piano solos over a sumptuous, jazz-funk inspired house groove.
…

Read more
Items 1 to 4 of 4 on page 1 of 1