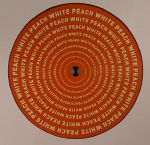 Cat: WPR 020. Rel: 01 May 17
Fallow & Alex Compton - "String Assassin" (3:49)

Kaido - "Kennedy Bridge" (4:27)

Zha - "Without" (3:47)

Nakes - "Moksha" (4:02)
Review: White Peach's admirable Peach Bits series, which draws together previously unreleased gems from the label's growing roster of artists, has reached its fifth volume. While previous volumes have largely aimed squarely at the dancefloor, this edition is more eclectic in outlook. Compare, for example, the paranoid, exotic darkness of Kaido's deep dubstep rattler "Kennedy Bridge" and the Eastern mysticism - via the Spanish Riviera - of Zha's "Without", which pairs gentle dubstep rhythms with lilting Japanese melody lines and flamenco guitar flourishes. Or, for that matter, the drowsy, post-rock-meets-dubstep haze of Fallow and Alex Compton's "String Assassin", and the blissfully exotic, almost Balearic melodies of Nakes' thrillingly positive dubstep shuffler "Moksha".
…

Read more
Sweetz (7:08)
Review: Woof! Hyperdub bring together two of the most recognisable and enigmatic artists of recent times on this 10", as Zomby and Burial square down ahead of the former's new album for the label. Zomby's Ultra LP is undoubtedly one of this year's most anticipated albums and "Sweetz" suggests it may be a very moody affair indeed. Whilst rooted in UK dance, Zomby and Burial do look elsewhere for inspiration too. Just under seven minutes long, "Sweetz" veers through various sub-heavy soundscapes with intermittent rhythmic patters and a distinctive looped vocal sample whose pitch changes with dramatic effect.
…

Read more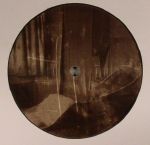 Shivering (4:15)

Gwari (4:44)
Review: Grab a blanket or a big coat; this one's cold... Following his well-received "Future" EP on Foundation (and releases on the likes of Encrypted and Indigo Movement), Zygos delivers two more pulsating, floor-focussed constructions. "Shivering" will rippled your skin to its bones with the cascading paranoid textures trickling down a wholly wet groove. "Gwari" steps even deeper into the dance with a rolling drum arrangement, palpitating basses, tight percussion and eerie pipes that fuses with serious hypnosis. Both Zygos and Rarefied are making serious statements here.
…

Read more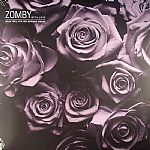 As Darkness Falls

Ascension

Horrid

If I Will

Isis

It's Time

Memories

Orion

Overdose

Pray For Me

Rendezvous

The Things You Do

This One

Vanishment

VI-XI

VxV

777

Black Rose

Digital Smoke

Entropy Sketch

Glass Ocean

How To Ascend

I Saw Golden Light

Pyrex Nights (feat Last Japan)

Quickening

Reflection In Black Glass

Shiva

Soliloquy

Sphinx

Sunshine In November

Vast Emptiness

White Smoke

With Love
Review: The original enfant terrible of the bass music world marks his second long player for 4AD with a sprawling opus of more than 30 skits and skirmishes daubed in his trademark colourful sonic scrawl. There is plenty here that reminds you of the early days of the producer's emergence when dubstep was a younger beast, from the spacious "Horrid" to the measured arpeggios of "Pray For Me", but you'll also find more intricate musings such as the dynamic and dramatic "Memories". Hype abounds on the creepy Funky of "VI-XI", while "Overdose" launches enthusiastically into a jungle tear out. At any given turn, you'll find yourself surprised, lurched from a serene mood into a manic one, only to be tempered again. There's a staggering range of ideas and styles to comprehend here, but would you want it any other way from one of electronic music's most outspoken upstarts?
…

Read more