Back Catalogue: Deep Dubstep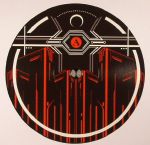 Cat: ARTKL 027. Rel: 07 Aug 17
Terror (4:44)

Industrial (6:14)
Review: Kosheen member Mark Morrison re-emerged last year with a new dubstep-focused alias, Markee Ledge. Having seen a new generation of DJs lap up his debut release on Tempa (and a couple of similarly impressive follow-up EPs), he's naturally keen to ram home his advantage. Hence this fine two track collaboration with Tempa stalwart Youngsta. The experienced duo hits the mark with "Terror", where unflinchingly heavy sub-bass and weighty analogue thrusts punch through atmospheric textures, paranoid vocal samples and a stripped-back but punchy rhythm track. The duo's love of dub is explored in greater detail on the more traditional dubstep shuffle of "Industrial", whose title was seemingly inspired by their choice of metallic background effects.
…

Read more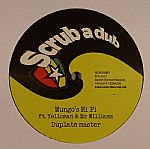 Cat: SCRUB 007. Rel: 27 May 13
Dubplate Master (feat Yellowman & Mr Williamz)

Ram Dance Faster (feat Yellowman)

Ram Jam Slow Up
Review: Hot on the heels of his ace new album Brand New Bangarang, comes this rather timely release on Scrub A Dub. Stretching out the bounciest bass this side of Babylon, it's an instant crowd smasher. Especially when Yellowman and Mr Williamz are letting loose with their lyrical dancehall fire. Fancy a slower, sexier jam? Head for "Ram Jam Slow Up". It's as smoochy as it is subby.
…

Read more
Back Catalogue: Deep Dubstep