Options
Sort Artist

Bestseller: Artist: Title: Label: Date: Price: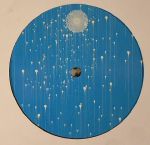 Cat: POL 12002. Rel: 01 Dec 14
Rain

Rain (Jack Sparrow remix)
Review: Pitter-patter party piece from early 2013, XXXY's bubblesome future garage cut gets a repress from Pollen... "Rain" is all about the subverted two-step and washed out synth splashes that trickle down the vibe pensively. Meanwhile on the B, Jack Sparrow flips the vibe with upbeat shuffle-drums and a palpitating bassline that drives the vibe with subtle but effective drama. A worthwhile revisit; grab it if you missed it first time around.
…

Read more
Back Catalogue: Deep Dubstep