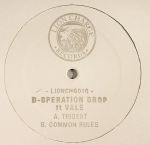 Cat: LIONCHG 016. Rel: 06 Jun 16
Trident (4:48)

Common Rules (4:50)
Review: Sweet summer dub direct from Italy, D Operation Drop have always flirted with the more organic sound palettes but this is a whole new level. Big horns and authentic dynamics and arrangements; you really don't get much more rootsy than this... "Trident" is all about the plucked guitar line and star-gazing trumpet, "Common Rules" is more about the whole bass groove that leans heavily into the future supported by a select amount of hazy instruments. Essential for any daytime outdoor sets you have this summer.
…

Read more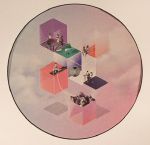 Cat: RTAPES 001. Rel: 20 Feb 17
Mizz Beats & Von D - "Dot Compulsion" (6:35)

Mr Lager & Von D - "Some Other Place" (4:08)
Review: For their debut 12", freshly minted label Reflektion Tapes has pulled off something of a coup by signing up Von D, a storied producer who has released killer material on such imprints as Apron, Trojan Audio, Sub Freq and Black Acre. On this outing, the Frenchman showcases a pair of collaborative tracks. On the A you'll find "Dub Compulsion", a deliciously soulful, organic sounding hook-up with Deep Medi and Eglo sort Mizz Beats. While the crispy beats and bassline and suitably heavy, it's the wavering vocal samples and sparkling keys that really catch the ear. Former Diagrams man Mr Lager lends a hand on side two's "Some Other Place", a deep space fusion of delay-laden percussion hits, ultra-deep bass and swirling, intergalactic atmospherics.
…

Read more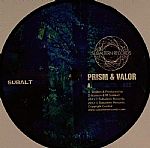 Cat: SUBALT 002. Rel: 02 Dec 13
Prism & Valor - "Biodigital Jazz"

Prism - "Ghost Hawk"

Prism & Valor - "Biodigital Jazz" (Gantz remix)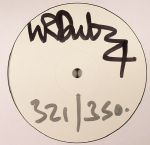 Loonies
(limited hand-numbered 12")
Cat: WRDUBS 04. Rel: 28 Aug 17
TAR - "Loonies" (6:14)

VGB - "Rough Surface" (4:40)
Review: More tripped out, line-blurring bass exercises from Well Rounded as they re-up their WRDubs series. Freshman T.A.R takes the lead with a freaky follow up to his killer "Amplivagant" debut on Rarefied earlier this year. Keep your focus on those bulbous rolling bassline and weirded rhythmic clicks as a wave of telecommunication oddness crashes into the scene with sense-mashing effect. FKOF alumni VGB takes over the B with "Rough Surface", a much more spaced out affair with warped chords and purring bassline. Limited and dangerous.
…

Read more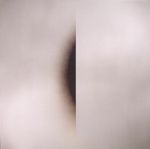 Cat: FPL 014. Rel: 29 May 17
Farewell (4:18)

Deep Down (4:45)

Left Behind (3:20)

Trainwreck (4:23)

Nocturnal (3:18)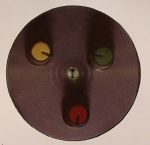 Cat: SCRUB 014. Rel: 17 Oct 16
Von D - "Analog Sound" (5:36)

Egoless - "Bubble Beat" (4:51)
Review: France meets the Balkans on this tasty double-up from two of deep bass music's finest, most forward-looking operators. Von D takes the wheel first: a deliciously stately kick stomps along unhurried as a thick layers weave in and out of the mix with cosmic allure. Egoless switches mid-journey with a much darker design. Again, the pace is slow but the energy and weight is undeniable as the rusty sound bass groans under the pressure of it all. Serious system stuff, right here.
…

Read more
Cat: FABRIC 100. Rel: 15 Feb 10
Riya - "Seems Like"

Instra:Mental - "From The Start"

Stray - "Pushed"

Dan Habarman - "Ne Este Roz"

Vaccine - "Ochre"

ASC - "Starkwood" (Consequence remix)

Consequence - "Lover Shell"

Distance - "Sky's Alight" (dub)

Alix Perez - "Self Control"

Genotype/Instra:Mental - "Distorted Dreams/Go" (acappella)

Instra:Mental - "End Credits"

Instra:Mental - "Watching You"

Instra:Mental - "Fist" (Level 2B mix)

Consequence - "11 Circles" (ASC remix)

D-Bridge - "I Know"

Instra:Mental - "Encke Gap"

Loxy & Genotype/D-Bridge - "Farah's Theme/Inner Disbelief" (acappella)

Pearson Sound - "Down With You"

Scuba - "Tense" (D-Bridge remix)

Instra:Mental - "No Future" (Consequence remix)

Code 3 - "Living Proof"

Consequence - "Reflex Reaction" (feat Instra:Mental)

ASC - "Phobos"

Skream - "Fire Call"

Instra:Mental - "Machine Made"

D-Bridge - "Love Hotel"

D-Bridge - "The Dim Light"

Scuba - "Eclipse"

ASC - "Ubiquity Incident"

Abstract Elements - "Abysmal Depth"

Actress - "Gen Ohn" (Screwed version)
Photek & Kuru - "Fountainhead (DJ Kicks)"

Photek - "Levitation"

Parxe & Grincheux - "The Art Of Nothing" (part 1)

DJG - "Here Come The Dark Lights"

Kromestar - "In 2 Minds"

Synkro - "Look At Yourself"

Guy J & Miriam Vaga - "No Under But You"

Marco Effe - "Sexgas" (Arnaud Le Texier remix)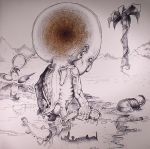 Cat: HJRLP 084. Rel: 23 Jan 17
Before The Dam Broke (11:13)

Dive Into The Grave (10:20)

Five Demiurgic Options (9:08)

Spheric Ghost Transmits/Fear The Crown (16:02)

Seven Virgins (11:09)

The Prophet Sequence (4:09)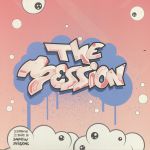 VARIOUS
Cat: SMOKE 033. Rel: 09 Oct 17
Escapism Refuge - "Unlock" (4:14)

Djrum - "Plead With Me" (8:04)

Geode - "Ishikari" (feat Alicia Kiah) (4:08)

Synkro - "Don't Know" (8:18)

Rowl - "Mi Love" (6:08)

Escapism Refuge - "Growing" (5:09)

Versa & Rowl - "Atmosphere" (5:44)
Review: Who says smoking stunts your growth? Look at Smoking Sessions; 10 years in the game and never been bigger. Inhabiting that fertile axis between dub, garage, electronica and dubstep, its roster features some of the most innovative names in bass music such as Djrum, Geode, Synkro. Here we hit some selected cuts from the full 14-track anniversary album. Ranging from beautiful new moments such as Geode's mystic string-melting stepper "Ishikari" to out-and-out cult label anthems such as Synkro's perennial "Don't Know" and Djrum's measured and meditative "Plead With Me", this immaculate double 12" represents the label's distinctive and striking remit and sets us up for the next 10 smoky years. Spark up.
…

Read more
VARIOUS
Cat: SCI 020. Rel: 02 May 16
Naibu - "Description" (5:39)

Mav - "Endless Nights" (4:40)

Seathasky - "Sun Stars Sky" (7:07)

Vandera - "More Past Than Future" (7:04)

Actraiser - "Solace" (5:42)

Bop - "Twilight" (5:43)

Barefoot - "Kensuke" (3:16)

Eissi - "Lonely" (3:41)

Tiiu - "Madness" (5:53)
Cat: HD 361PMI. Rel: 02 Oct 17
Bedside Manner (4:50)

Give It Time (4:52)

Circuit (2:59)

Fifth Ring (4:45)

Spellbound (3:44)

Local Anaesthetic (3:25)

Fire Temple (2:56)

Reminder (4:40)

The Descent (2:24)