Back Catalogue: Deep Dubstep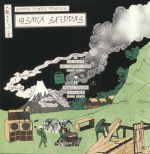 Cat: AS 1717. Rel: 20 Nov 17
Dub Kazman - "Soul Vibration" (part 1) (3:32)

Dub Kazman - "Soul Vibration" (part 2) (3:31)

Roots Masashi - "Yuugen" (part 1) (4:46)

Roots Masashi - "Yuugen" (part 2) (4:43)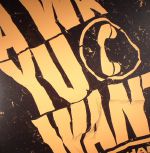 Cat: HOTLINE 011. Rel: 27 Jun 16
A Wa Yu Want (original) (4:16)

A Wa Yu Want (instrumental) (4:16)

A Wa Yu Want (Kahn remix) (4:31)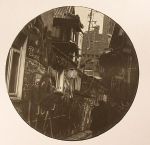 Cat: IFS 006. Rel: 15 May 17
Realise (feat Rider Shafique) (5:11)

Bayside Shakedown (4:15)
Review: Fresh from his Encrypted excursion earlier this year, Karnage returns with two more powerful packages of pure future. "Realise" features the smoky, purring tones of Rider Shafique who calls for unity over paranoid dynamics and shattered rim shots. Most commonly spotted around the 160 mark with the likes of Sam Binga, Rider's control at 140 is just as strong, as anyone who's familiar with Ishan Sound will already know. "Bayside Shakedown" taps into Karnage's eastern roots with its processed rising percussion before dropping into organs straight out of a zombie b-movie. Incredible scenes.
…

Read more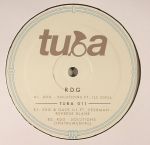 Cat: TUBA 011. Rel: 21 Nov 16
Solutions (feat Ill Chill) (6:07)

Reverse Blank (with Gaze Ill - feat Cessman) (5:06)

Solutions (instrumental) (6:08)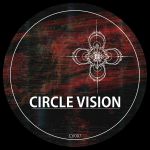 Cat: CV 007. Rel: 03 Jul 17
Tiger Style (4:35)

Sky Pulse (5:28)

Dagobah (5:30)

Tiger Style (Causa remix) (5:08)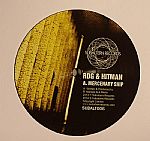 Cat: SUBALT 006. Rel: 08 Sep 14
Mercenary Ship

Space Age

Mercenary Ship (AXH remix)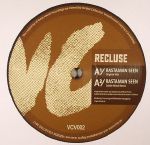 Cat: VCV 002. Rel: 31 Jul 17
Rastaman Seen (4:42)

Rastaman Seen (Subtle Mind remix) (4:39)

Rastaman Seen (Melle remix) (4:12)

Rastaman Seen (The Illuminated remix) (5:11)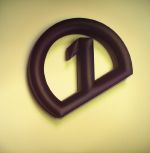 Cat: ROA 006. Rel: 18 Jul 16
RNDM - "Soulfire" (dub) (5:34)

C-Side - "Kingdom Dread" (4:44)

Ncomfortable - "One Love" (feat Talabun MC) (6:32)

Monkixx - "Kick Back" (3:51)

Kiite - "Kevala" (3:47)

Bigseuf - "BBB" (4:05)

Galactic Steppa - "Step In 2" (4:39)
Review: Following a successful Pledge Music crowd fund, Route 1 Audio have put together another heavyweight wax slab with seven of their many talented affiliates. The yellow disc opens with the deeper, sub-rumbling axis of Route 1's remit with RNDM's "Soulfire" and C-Side's "Kingdom Dread" before dipping into the punky D&B energy of Ncomfortable's "One Love". Monkixx and Kevala take us back on deeper trip with dreamy fractured takes on UKG while Bigseuf and Galactic Steppa close the show with booty-busting juke and future-retro jungle respectively. No bass stone uncovered.
…

Read more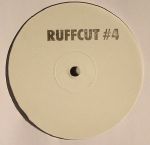 Cat: RUFFCUT 004. Rel: 03 Aug 15
Eazy Tek It Eazy (5:06)

Word Sound & Power (5:20)
Review: Previous outings on the 10" white label series Ruff Cut have come from Killawatt, Kaiju and Send (Ipman and Killawatt) but there is no clue as yet who is behind this latest transmission. Regardless, if you have been following the label's intermittent releases you will feel the need to check these two cuts. Jah vibes abound in "Eazy Tek it Eazy", a dub-wise steppahs track that has Mariana Trench levels of deepness - we need to hear this one on a big rig! Oodles of delay greet your ears when "Word Sound And Power" swings into view, but there is more of a discernible beat to hang onto here.
…

Read more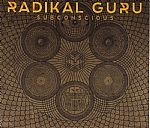 Cat: MSCD 002. Rel: 25 Nov 13
Earthwalker

Stay Calm (feat YT)

Different (dub)

Know Yourself (feat Dan Man)

Spaced Out

Subconsious

Warning! (feat Echo Ranks)

Outernational

Indra

Wicked (dub)
Cat: MSLP 006. Rel: 21 Nov 16
Mentalist (4:26)

Build Fire (feat Jay Spaker) (4:43)

Vengance (4:03)

Raggamuffin Souljah (feat Echo Ranks) (4:14)

Zen Dub (4:45)

Back Off (feat Solo Banton) (4:05)

Desert Flower (feat Violinbwoy) (5:01)

Move Along (feat Earl 16) (4:56)

Empire Dub (5:06)

Halfmoon Dub (3:37)
Back Catalogue: Deep Dubstep