Back Catalogue: Deep Dubstep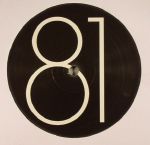 Yrs Ago (6:50)

Animus (4:59)
Review: Callum "Paleman" Lee is one of Swamp 81's most decorated artists, having released a string of well-regarded 12" singles for the hyped, bass-obsessed imprint. Yrs Ago is his third EP for the label's 81 offshoot, and sees him joining the dots between techno, post-dubstep bass music, and angular electronica. The title track sets the tone, with robotic voices, creepy electronics and smooth sub-bass riding a metallic, broken techno groove. Flipside "Animus" is a marginally more melodic affair, with spacey chords and bubbling arpeggio lines riding a punchy electro rhythm. Both tracks are naturally rather heavy, and undoubtedly amongst the producer's strongest work to date.
…

Read more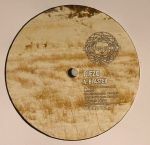 Cat: SUBALT 009. Rel: 10 Aug 15
Blaster (5:43)

Antelope Swing (5:38)

Happy Blue (5:02)
Cat: ANSIA 001. Rel: 14 Nov 16
Gattomatto (4:52)

Cala (6:03)
Review: Piezo is Luca Mucci, an Italian producer and DJ currently based in Bristol, UK. This release is limited to 300 copies and inaugurates the new label Ansia in great style. On the A side we have the stripped back and bass heavy bounce of "Gattomatto" which is as deep as it is serious. On the flip, we have the polyrhythmic and almost tribal stomp of "Cala" which is quite reminiscent of the oddball grooves Ramadanman was churning out several years ago; we really dug this jam! Very much looking forward to what this promising producer has in store for us all next!
…

Read more
Cat: LAB 018. Rel: 20 Nov 17
Brain Scan (5:05)

Street Light (4:07)

Abducted (3:58)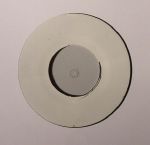 Cat: GA 003. Rel: 09 Nov 15
Gideon Time (feat Danman) (3:35)

Gideon Dubwise (3:38)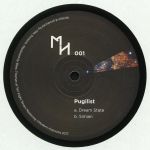 Cat: MH 001. Rel: 23 Oct 17
Dream State (5:02)

Simian (6:51)
Review: With strong stripes from hosting some of Melbourne's most on-point system parties, Modern Hypnosis level up to label territory with this powerful double-A from New Zealand's Pugilist. "Dream State" sits somewhere between UKG, deep house and dub with its breezy pads, rolling 140 momentum, swinging step and purring subs while the 125-style "Simian" is an 81-esque fusion of minimal, tribal breakbeats, groaning depth plunges and far-away alien textures. It's been a strong year for Pugilist post-Perverse, the honour of launching this exciting new label is yet another impressive reminder why.
…

Read more
Photek & Kuru - "Fountainhead (DJ Kicks)"

Photek - "Levitation"

Parxe & Grincheux - "The Art Of Nothing" (part 1)

DJG - "Here Come The Dark Lights"

Kromestar - "In 2 Minds"

Synkro - "Look At Yourself"

Guy J & Miriam Vaga - "No Under But You"

Marco Effe - "Sexgas" (Arnaud Le Texier remix)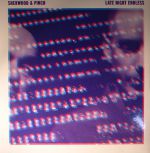 Cat: ONULP 127. Rel: 09 Feb 15
Shadowrun

Music Killer Dub

Gimmie Some More (Tight Like That)

Bucketman

Wild Birds Sing

Stand Strong

Precinct Of Sound

Different Eyes

Africa 138

Run Them Away
Review: You sometimes get the feeling Tectonic boss Rob 'Pinch' Ellis finds particular enjoyment in the process of collaboration, be it with younger artists such as Roska and Mumdance or more iconic names like Shackleton and Adrian Sherwood. The latter dub pioneer first hooked up with Pinch for a brace of excellent 12"s on his long running On U Sound label back in 2013, and the clear studio chemistry shown there made the notion of a joint LP a near certainty. Late Night Endless sees ten tracks from Sherwood's deep discography deconstructed by the pair, with the resultant fusion a deft balance of Pinch's urban paranoia and Sherwood's interstellar dub. On tracks like "Gimme Some More (Tight Like That)" and "Different Eyes" it's displayed with devastating mastery!
…

Read more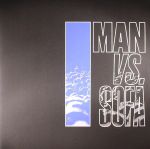 Cat: ONULP 135. Rel: 27 Feb 17
Roll Call (3:18)

Itchy Face (3:50)

Midnight Mindset (3:24)

Lies (3:14)

Unlearn (5:03)

Jazzy Geoff Cakes (vinyl only exclusive) (3:32)

Charger (3:30)

Merry Christmas Mr Lawrence (4:09)

Juggling Act (4:05)

Retribution (3:52)

Gun Law (3:42)

Man vs Sofa (2:54)
Cat: ONUCD 135. Rel: 27 Feb 17
Roll Call

Itchy Face

Midnight Mindset

Lies

Unlearn

Man vs Sofa

Charger

Merry Christmas Mr Lawrence

Juggling Act

Retribution

Gun Law
Back Catalogue: Deep Dubstep