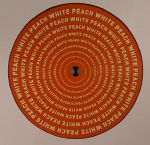 Cat: WPR 020. Rel: 01 May 17
Fallow & Alex Compton - "String Assassin" (3:49)

Kaido - "Kennedy Bridge" (4:27)

Zha - "Without" (3:47)

Nakes - "Moksha" (4:02)
Review: White Peach's admirable Peach Bits series, which draws together previously unreleased gems from the label's growing roster of artists, has reached its fifth volume. While previous volumes have largely aimed squarely at the dancefloor, this edition is more eclectic in outlook. Compare, for example, the paranoid, exotic darkness of Kaido's deep dubstep rattler "Kennedy Bridge" and the Eastern mysticism - via the Spanish Riviera - of Zha's "Without", which pairs gentle dubstep rhythms with lilting Japanese melody lines and flamenco guitar flourishes. Or, for that matter, the drowsy, post-rock-meets-dubstep haze of Fallow and Alex Compton's "String Assassin", and the blissfully exotic, almost Balearic melodies of Nakes' thrillingly positive dubstep shuffler "Moksha".
…

Read more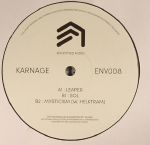 Cat: ENV 008. Rel: 16 Jan 17
Leaper (5:05)

SOL (4:41)

Mysticism (with Helktram) (5:10)
Review: Keeping it loose as we wade into a new year, Encrypted Audio ask Japan's Karnage back for more faraway jams. As with previous outings together, it's an enveloping sea of shades ranging from the woozily bent and cascading tones of "Leaper" that almost slime off the beats to the bleary flute loop that's mangled with precision levels of uplift on "Mysticism". In between we have the industrial strength "SOL" which sounds like a steel foundry melted into a waveform. Powerful.
…

Read more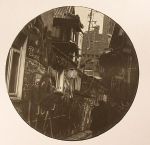 Cat: IFS 006. Rel: 15 May 17
Realise (feat Rider Shafique) (5:11)

Bayside Shakedown (4:15)
Review: Fresh from his Encrypted excursion earlier this year, Karnage returns with two more powerful packages of pure future. "Realise" features the smoky, purring tones of Rider Shafique who calls for unity over paranoid dynamics and shattered rim shots. Most commonly spotted around the 160 mark with the likes of Sam Binga, Rider's control at 140 is just as strong, as anyone who's familiar with Ishan Sound will already know. "Bayside Shakedown" taps into Karnage's eastern roots with its processed rising percussion before dropping into organs straight out of a zombie b-movie. Incredible scenes.
…

Read more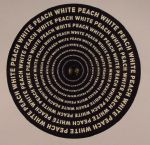 Cat: WPR 013. Rel: 12 Sep 16
Beast (3:23)

Nightcrawler (4:02)
Review: Sukh Knight on White Peach. The stars really have aligned on this one. White Peach's penchant for innovative newness and Sukh's nose for rolling funk that's rooted in the late 2000s style while never looking nostalgic or like its covering old ground: you already know how good this is. "Beast" is the deeper roller of the pair with its pneumatic, well-oiled rhythm flowing like lava and the bass purring beneath. "Nightcrawler" is an instant banger with its ruffage sandpaper riff providing dry gully slaps and cheeky grime bass ping-pongs on the ones and fours. Classic Sukh. Classic White Peach.
…

Read more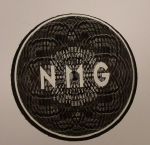 Cat: NMGR 001. Rel: 13 Apr 15
Monster (5:11)

Despite (5:38)
Review: Prolific South London producer Kromestar has been a celebrated name on the dubstep circuit for the best part of a decade, dropping acclaimed singles on a wide variety of labels, including Hotflush, Deep Medi and Dubstar. Here he debuts on the brand new Nebula Music Group imprint, delivering a veritable assault on the senses in the shape of "Monster" - all ragged, pulverizing wobble bass, cheeky rave vocal stabs and massive, reverb-laden beats. It sounds like the sort of record that will be greeted with rapturous cheers when dropped at up-coming summer festivals. Flipside "Despite" is an altogether deeper concoction, with classic dubstep rhythms and heavy dub bass being joined by spooky melodies and spitting electronics.
…

Read more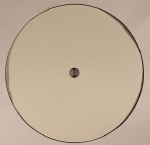 Cat: LION 002. Rel: 13 Feb 17
Lion & Thunder (4:40)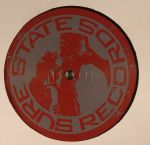 Cat: SSR 002. Rel: 02 Jan 17
Organik & DJ Variant - "Wicked System" (4:38)

Inyoka & Korin Complex - "Omniscient Flow" (4:27)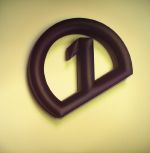 Cat: ROA 006. Rel: 18 Jul 16
RNDM - "Soulfire" (dub) (5:34)

C-Side - "Kingdom Dread" (4:44)

Ncomfortable - "One Love" (feat Talabun MC) (6:32)

Monkixx - "Kick Back" (3:51)

Kiite - "Kevala" (3:47)

Bigseuf - "BBB" (4:05)

Galactic Steppa - "Step In 2" (4:39)
Review: Following a successful Pledge Music crowd fund, Route 1 Audio have put together another heavyweight wax slab with seven of their many talented affiliates. The yellow disc opens with the deeper, sub-rumbling axis of Route 1's remit with RNDM's "Soulfire" and C-Side's "Kingdom Dread" before dipping into the punky D&B energy of Ncomfortable's "One Love". Monkixx and Kevala take us back on deeper trip with dreamy fractured takes on UKG while Bigseuf and Galactic Steppa close the show with booty-busting juke and future-retro jungle respectively. No bass stone uncovered.
…

Read more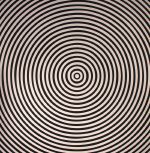 Cat: IDLE 033. Rel: 28 Mar 16
Feelings Drives Loops Hearts (1:38)

Didn't (2:33)

Going (2:29)

So (2:36)

Tour (3:45)

Freeform (3:10)

Over (0:42)

Wonder (1:36)

Skip (1:31)

Life (1:24)

Blue (2:56)

Nu (2:43)

Flood (2:54)
Review: Matt Karmil is an artist of many talents, and his adventures in sound have taken him across techno, disco, and even ambient explorations. He makes his return herein to Bristol's Idle Hands, coming through with a new album that spans just about all his skills, and can only be described as a musical mind drift - a sonic reverie, if you will. Throughout, we're presented with everything from glitchy, broken down hip hop, to shady shreds of house, and even odd and rhythmic blends of drone and Balearica. It's been on the office stereo all day here at Juno, and it might just be album of the week, in our opinion!
…

Read more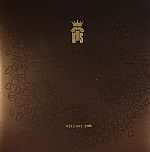 Cat: HDBLP 009. Rel: 11 Jun 12
Goodbye Girl (Kuedo rework)

Without You (D-Bridge revoice)

Lost (Flying Lotus rework)

Miles & Miles (T++ rework)

Earth A Kill Ya (Gang Gang Dance rework)

Tears (Kiki Hitomi revoice)

Spin Me Around (Cooly G revoice)

Goodbye Girl (Robert Aiki Aubrey Lowe rework)

Say Somethin' (Joel Ford revoice)

Lost (Nite Jewel rework)

Sumtime (Hype Williams rework)

Meltdown (Kode9 & The Spaceape rework)

Come & Behold (Green Gartside revoice)

Goodbye Girl (Intrustion rework)

Goodbye Girl (Deep Chord presents Echospace rework)

Goodbye Girl (King Midas Sound dub)

Cool Out (Ras G & The Afrikan Space Program rework)
Review: Now spread across a double-pack for full appreciation of the spread of ideas that come popping out of this collection, KMS's remix album was long overdue a vinyl release. Whether it be the intense heartbreak of dBridge's take on "Without You", or the beat science of T++ ripping down "Miles And Miles", there's something here for everyone who likes leftfield electronics. Cooly G especially shines with her re-voicing of "Spin Me Around", not least when the rockabilly dread of the guitar comes in towards the end. What shines through is the tension of the original album, looming oppressively over the new versions in magnificent fashion.
…

Read more
Cat: HYPLP 001. Rel: 23 Mar 15
Glass (4:28)

Victims (3:50)

Backward (4:44)

Nine (1:55)

Curious (feat Ms Haptic) (4:57)

Portal (4:26)

Addiction (3:41)

Sine (5:20)

Correction (3:15)

Kingstown (4:36)

Nine Samurai (3:40)

Bodies (2:20)

Lime (1:55)

Quantum (3:15)

Stalker (alternative edit) (4:45)
Review: Nine years deep and still sounding as future as ever, Kode9 and The Spaceape's first album is historic in so many different directions... It's the first ever Hyperdub album, Kode9's sonic scope and barbed soundscapes and Spaceape's paranoid poetry and rhythmic narratives complement and tailor each other in a way no other dubstep-related producer and MC have ever sounded (before and since), the beats remain a unique, diverse, creative dynamic almost a decade later... And, sadly, the late Spaceape's stories now come laden with added portent poignancy. All proceeds from this reissue go to Stephen Samuel Gordon's family; if you haven't got this on vinyl you know what to do.
…

Read more