Back Catalogue: Deep Dubstep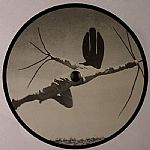 Cat: SPRB 001. Rel: 01 Oct 12
Love

Time

Again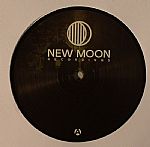 Cat: NMN 009. Rel: 13 Jan 14
Scavenger

Scavenger (TMSV remix)
Review: It's finally landed. Word of this driving slab of pneumatic techno-teased dubstep first emerged on FatKidOnFire in the spring of 2012. Powered by a pulsating heartbeat bass warp, enveloping synth washes and relentless rhythm dynamic that simply won't quit, it comes complete with a distinctive sitar hook that refuses to leave your ears for years. It's complemented by an equally disarming remix from TMSV where a snake-like percussion line takes the lead and the elements are dragged into a swamp of rich sub bass. Get scavenging as soon as you.
…

Read more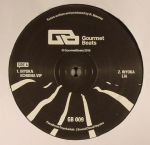 Cat: GB 009. Rel: 06 Feb 17
Echidna VIP (4:50)

LIA (5:16)

Program (4:42)

Peregrine (5:31)
Review: On his first full EP release and already steeped in praise from Duploc and Trusik, US newcomer Inyoka is making all the right noises. Here are four cases in point: the tripped out vocal sample dynamic on the VIP of "Echidna", the spacey funk and slurring soul of "LIA", the groaning, unsettling harmonic machine tones and sudden human vocal splash of "Program" and the rolling tech-laced stepper "Peregrine", Inyoka has set out his stall with clarity. We can't wait to hear what he brings next.
…

Read more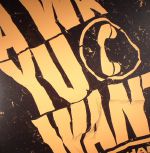 Cat: HOTLINE 011. Rel: 27 Jun 16
A Wa Yu Want (original) (4:16)

A Wa Yu Want (instrumental) (4:16)

A Wa Yu Want (Kahn remix) (4:31)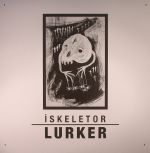 Lurker At The Threshold (3:33)

Heavy Machyn Gun (1:55)

Deadeadead (1:59)

Phix (feat Gantz) (2:26)
Review: Previously spotted on Boomarm Nation, Turkish bass experimentalists make their debut on Innamind's Blacklist imprint with four of the nuttiest, most far-out tracks you'll hear this season. Sitting somewhere between Modeselektor and Squarepusher but with dubbier roots, highlights include the tripped out harmonic headiness of "Heavy Machyn Gun" and "Phix", the slo-mo white knuckle ride with fellow Turk Gantz. Off the planetary hook.
…

Read more
Cat: GB 007. Rel: 26 Sep 16
Mesck - "Badfuture" (5:18)

Subtle Mind - "Lankershim Stroll" (5:02)

Introspekt - "Secrets" (4:13)

Oxossi - "Malevolent" (3:45)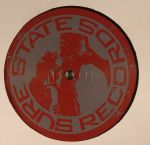 Cat: SSR 002. Rel: 02 Jan 17
Organik & DJ Variant - "Wicked System" (4:38)

Inyoka & Korin Complex - "Omniscient Flow" (4:27)
Cat: FABRIC 100. Rel: 15 Feb 10
Riya - "Seems Like"

Instra:Mental - "From The Start"

Stray - "Pushed"

Dan Habarman - "Ne Este Roz"

Vaccine - "Ochre"

ASC - "Starkwood" (Consequence remix)

Consequence - "Lover Shell"

Distance - "Sky's Alight" (dub)

Alix Perez - "Self Control"

Genotype/Instra:Mental - "Distorted Dreams/Go" (acappella)

Instra:Mental - "End Credits"

Instra:Mental - "Watching You"

Instra:Mental - "Fist" (Level 2B mix)

Consequence - "11 Circles" (ASC remix)

D-Bridge - "I Know"

Instra:Mental - "Encke Gap"

Loxy & Genotype/D-Bridge - "Farah's Theme/Inner Disbelief" (acappella)

Pearson Sound - "Down With You"

Scuba - "Tense" (D-Bridge remix)

Instra:Mental - "No Future" (Consequence remix)

Code 3 - "Living Proof"

Consequence - "Reflex Reaction" (feat Instra:Mental)

ASC - "Phobos"

Skream - "Fire Call"

Instra:Mental - "Machine Made"

D-Bridge - "Love Hotel"

D-Bridge - "The Dim Light"

Scuba - "Eclipse"

ASC - "Ubiquity Incident"

Abstract Elements - "Abysmal Depth"

Actress - "Gen Ohn" (Screwed version)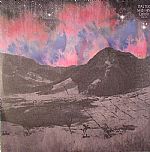 Cat: ZIQ 272LP. Rel: 07 Jun 10
Neon Arc

Talis

Moon Bow

Babel

Sub Giant

Black & White

Strangelove VIP

Moment In Blue

Heliopause

Midnight Colour

Infinite

Restless Tundra (feat Anneka)
Review: Following on from his debut artist album Cyclical in 2008, Brighton based producer, Ital Tek brings us his sophomore outing, Midnight Colour on the highly respected Planet Mu imprint. Kicking off with "Neon Arc" - a deliciously fuzzy broody number, with a nod to the Joker-style 'Bristol Sound' in the synths - it's a promising start to what soon unfolds into a magnificent album. Moving through the melodic, reflective Mount Kimbie style "Talis" with its evocatively drawn dripping and chiming, and hollow textured soundscape, to the more abrasive "Moonbow" and "Babylon", it's easy to see why Ital Tek has garnered such a reputation for himself in such a short time. Midnight Colour picks up on the sound that has come to define Ital Tek, taking the whole 'post-dubstep' tip to new lengths, weaving 2-stepping garage rhythms round sonic textures with plenty of moody atmospheric melancholy.
…

Read more
Back Catalogue: Deep Dubstep