Back Catalogue: Deep Dubstep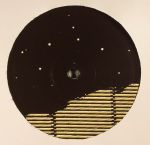 Cat: BLACKLIST 005. Rel: 16 May 16
Space Horror (5:36)

Step On Lava (3:59)
Review: Blacklist hit release number five and it's the label bossman doing what he does best: taking us down dark paths on twisted, subverted adventures we didn't even know existed. "Space Horror" bundles us into the boot of a rusty old rocket and speeds down the backstreets of Omicron Persei 8 where the drums slouch along the slimy alleys and bassline groan and fall out of dark corners. "Walk On Lava" sees us being chucked out of the spaceship from a great height into the eye of a volcano. With blistering kicks and a tense acid line, will we make it out on time or will our geese get cooked? There's only way to find out...
…

Read more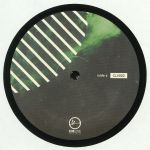 Cat: CLV 002. Rel: 30 Oct 17
Space-time (5:12)

Mist (5:32)

Spirit Of The Forces (4:37)

Space-time (TMSV remix) (4:29)
Cat: SUBA 001. Rel: 14 Aug 17
Transmission Failure (6:41)

Fluid Foundation (6:09)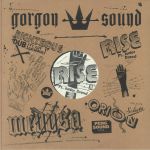 Rise
(heavyweight vinyl double 12")
Cat: PENGSOUND 003. Rel: 22 Jul 13
Rise (feat Junior Dread)

Righteous Dub (feat Guy Calhoun)

Medusa

Orion
Review: Kahn & Neek return to local hub Peng Sound for some self titled double plated dubplate action under their steppahs project Gorgon Sound, housed in a rather lovely stamped gatefold sleeve. Although primarily known for their incendiary grime bangers on their own Bandulu imprint, and the dancehall sounds of last year's Backchat single, Kahn & Neek's steppahs-influenced Gorgon Sound project is a chance for them to expand on Bristol's rich legacy of dub, reggae, and soundsystem culture. Since the pair decided to begin the project in 2010, Gorgon Sound has since evolved into a full dubplate DJ operation, with a show made up of entirely their own material. Last year saw the Gorgon Sound project see its first vinyl release, in the form of "Find Jah Way", which featured on the debut released from Bristol's Peng Sound; this double 12" release presents a more expansive take on their steppahs sound, featuring four cuts of West Country bassweight with guest vocalist spots from Brazil's Junior Dread and Bristol's Guy Calhoun.
…

Read more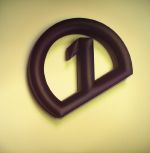 Cat: ROA 006. Rel: 18 Jul 16
RNDM - "Soulfire" (dub) (5:34)

C-Side - "Kingdom Dread" (4:44)

Ncomfortable - "One Love" (feat Talabun MC) (6:32)

Monkixx - "Kick Back" (3:51)

Kiite - "Kevala" (3:47)

Bigseuf - "BBB" (4:05)

Galactic Steppa - "Step In 2" (4:39)
Review: Following a successful Pledge Music crowd fund, Route 1 Audio have put together another heavyweight wax slab with seven of their many talented affiliates. The yellow disc opens with the deeper, sub-rumbling axis of Route 1's remit with RNDM's "Soulfire" and C-Side's "Kingdom Dread" before dipping into the punky D&B energy of Ncomfortable's "One Love". Monkixx and Kevala take us back on deeper trip with dreamy fractured takes on UKG while Bigseuf and Galactic Steppa close the show with booty-busting juke and future-retro jungle respectively. No bass stone uncovered.
…

Read more
$9.15
SAVE 33%
in stock
$6.13
Back Catalogue: Deep Dubstep