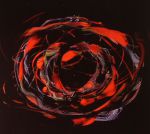 Zen Brakes Vol 2
(limited CD (comes with individual artwork, we cannot guarantee which one you will receive))
Cat: AHEDCD 016. Rel: 17 Jul 17
Ex Voto

Sometimes It Hurts

Soco Mania

Bullnose Step

Stooge

Flight 4

The Atlantic Affair

Waiting On Your Call

It's Up 2

Can You Believe It

God Save Techno (bonus track)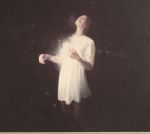 Cat: SBOYCD 003. Rel: 15 Jun 15
Vellocet

Revelation (feat Liam Bailey)

Treading Water (feat Detour City)

Aquamission

Stolen (feat Lilly McKenzie)

Own Worst Enemy (feat Calyx)

To Be Around You

I On U

Switchmission

Future (feat Madi Lane)

Dedication

Creeper (feat Mercedes)

Natty

Bad Blood (feat Slo)
Review: It's been five years since James 'Breakage' Boyle last treated us to full-length exploration of his dusty, dubby, enveloping musical world. Given the half-decade gap, it's perhaps unsurprising that When The Night Comes in is a more mature set than previous explorations. While rooted in the kind of post-dubstep, trap and half-step drum & bass with which he's best known, there are nods to bustling, bass-heavy house, glitch-hop, and modern soul, with a range of vocalists swinging by to lend a hand. For all the enjoyable eclecticism, it's notable that the album's standout moment, "I On U", is a roughneck exercise in pounding jungle revivalism that doffs a cap to the early days of liquid D&B.
…

Read more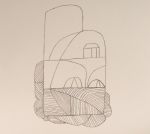 Cat: TNSCD 001. Rel: 26 Dec 16
Sand Promise

Groove Seeker

Softly Softly

Thunder Fog

Over The Top

Limbo

Mention

Without You

Your Endless Sea

Rust

A River Alone

Stars We Can See
Review: Under the Calibre alias, Dom Martin has never been afraid to supplement his main drum & bass work with tracks that explore different musical styles. He's gone one step further on this album for Craig Richards' label, the Nothing Special. Stripped of all jungle intent, Grow impressively shuffles between jazzy future garage, hazy post-dubstep soundscapes, warm, breakbeat-driven grooves (the early Blu Mar Ten style bliss of "Thunder Fog"), throbbing futurist dub (the brilliant "Over The Top"), and, perhaps most surprisingly for those keen on D&B, four-to-the-floor deep house (the clandestine "Mention"). The fact that it's all rather good confirms what many in D&B already knew: that Martin is a hugely talented producer.
…

Read more
Cat: FABRIC 100. Rel: 15 Feb 10
Riya - "Seems Like"

Instra:Mental - "From The Start"

Stray - "Pushed"

Dan Habarman - "Ne Este Roz"

Vaccine - "Ochre"

ASC - "Starkwood" (Consequence remix)

Consequence - "Lover Shell"

Distance - "Sky's Alight" (dub)

Alix Perez - "Self Control"

Genotype/Instra:Mental - "Distorted Dreams/Go" (acappella)

Instra:Mental - "End Credits"

Instra:Mental - "Watching You"

Instra:Mental - "Fist" (Level 2B mix)

Consequence - "11 Circles" (ASC remix)

D-Bridge - "I Know"

Instra:Mental - "Encke Gap"

Loxy & Genotype/D-Bridge - "Farah's Theme/Inner Disbelief" (acappella)

Pearson Sound - "Down With You"

Scuba - "Tense" (D-Bridge remix)

Instra:Mental - "No Future" (Consequence remix)

Code 3 - "Living Proof"

Consequence - "Reflex Reaction" (feat Instra:Mental)

ASC - "Phobos"

Skream - "Fire Call"

Instra:Mental - "Machine Made"

D-Bridge - "Love Hotel"

D-Bridge - "The Dim Light"

Scuba - "Eclipse"

ASC - "Ubiquity Incident"

Abstract Elements - "Abysmal Depth"

Actress - "Gen Ohn" (Screwed version)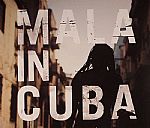 Cat: BWOOD 090CD. Rel: 24 Sep 12
Introduction

Mulata

Tribal

Changuito

Revolution

Como Como (feat Dreiser & Sexto Sentido)

Cuba Electronic

The Tunnel

Ghost

Curfew

The Tourist

Change

Calle F

Noches Suenos (feat Danay Suarez)
Review: Mala's album project comes to light with a healthy amount of expectation. The DMZ / Deep Medi Musik main man has always carried a reverence amongst the dubstep scene for his unfussy approach, staying true to the sound he helped forge in the nascent days of the genre while avoiding over-exposure or buckling to hype and trend where so many of his peers succumbed to change. As such this project sees the man well outside of his comfort zone as he tackles a specific album project whilst sticking his head more clearly overground to work with Gilles Peterson on an adventure in Cuba working with local musicians. This is most definitely Mala's music, and the spiritual, tribal nature of his productions to date only gets enhanced by the influx of Cuban folk sounds. This is no simple case of ripping samples and dropping them for token effect though; the percussive patterns and licks of piano, guitar, horns and voice are completely interwoven into the South London pressure as if they were always meant to be. It's testament to the pure approach Mala takes in the studio that he manages to balance these unlikely bedfellows to such fluid effect. Undoubtedly there will be naysayers who will argue that in doing an album of this nature Mala is diluting his purist vision for dubstep, but in truth the approach and end results he has managed to conjure up bring a revitalising, fresh angle to the genre, which is what it needs in abundance. There's maybe a lack of the "shock of the new" factor as Cubano music is not exactly a stranger to UK dance music forms, and Mala isn't exactly switching his own stance too drastically, but ultimately that doesn't matter. The whole album is direct and immensely satisfying to listen to, capturing the alluring spirit of South American folk tradition and empowering it with the transcendental nature of dubstep in its finest form
…

Read more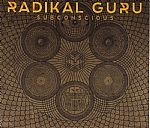 Cat: MSCD 002. Rel: 25 Nov 13
Earthwalker

Stay Calm (feat YT)

Different (dub)

Know Yourself (feat Dan Man)

Spaced Out

Subconsious

Warning! (feat Echo Ranks)

Outernational

Indra

Wicked (dub)
Cat: ONUCD 135. Rel: 27 Feb 17
Roll Call

Itchy Face

Midnight Mindset

Lies

Unlearn

Man vs Sofa

Charger

Merry Christmas Mr Lawrence

Juggling Act

Retribution

Gun Law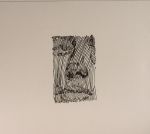 Cat: AMB 1701CD. Rel: 06 Mar 17
Just To See Her (2:00)

Everybody Knows (2:00)

Lost For Words (2:00)

If Only (2:00)

Inhale (2:00)

Here's Your (2:00)

Look At Yourself (2:00)

Girl (2:00)

Presence (2:00)

Memory (2:00)

Closed Doors (2:00)

Departure (2:00)

Letting Go (2:00)

In Transit (2:00)

Open Arms (2:00)

Summer Blues (2:00)

Progression (2:00)
Review: By the time he released his superb debut album Changes in 2015, Joe McBride AKA Syknro already had a seven-year career behind him, with releases on the likes of Med School, Smokin' Sessions, Box Clever and Z Audio to his name. Memories 2008-2011 gathers together some of the highlights from the producer's formative years, showcasing his deliciously hard-to-pigeonhole style. Take a quick skip through the clips of the two-disc selection, and you'll find confirmed garage rollers, soft-focus ambient/two-step fusions, dreamy but bass-heavy electronica, post-dubstep drowsiness, hazy future funk, and a gaggle of workouts that defy easy categorization. It acts as a neat reminder of McBride's unique musical voice and production skills,
…

Read more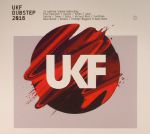 VARIOUS
Cat: UKF 21CD. Rel: 05 Dec 16
Flux Pavilion & Matthew Koma - "Emotional" (Virtual Riot remix)

Feed Me - "Red Clouds (Serious Ting)"

Eptic - "Nightshade"

Myro - "Playa"

Cookie Monsta - "Soundboy"

Joker - "Tron" (Shm remix)

Noisia - "Voodoo"

Siskiyou - "Power Glove"

The Others - "Lions & Tigers & Snares"

Foreign Beggars X Asa X Sorrow - "The Bits"

The Greys & Archie Cane - "U" (Ganja White Night remix)

Dodge & Fuski - "Your Love" (Myro remix)

Bare Noize & AFK - "Elemental" (feat Anna Yvette)

Koven - "Telling Me"

Panda Eyes - "Lightbreaker"

Flux Pavilion & Snails - "Cannonball"

Fox Stevenson - "Rocket"

Datsik - "Let 'em Know" (feat Armanni Reign)

Virtual Riot & FuntCase - "Borg"

Doctor P - "Take Me Away"

Spag Heddy - "Oh My!"

Jauz & Megalodon - "Shark Attack" (Megalodon VIP)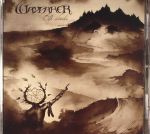 Cat: PROS 102642. Rel: 29 Aug 16
Ever Climbing

Frontiers

Old Souls' New Dawn

Catcher

Deathless Tundra

The Dust Lakes

All Lost In Aimless Chaos