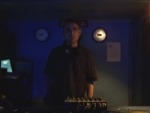 Drum and Bass beats (Dec 08)
Mr ML
14-December-2008
This chart contains some deeper drum and bass tunes, with the emphasis on the beats!!!
Drum and Bass with proper drums!
5 new tunes and 5 tunes already out.

Catch myself djing live on:
www.renegaderadio.co.uk every other saturday afternoon 2-4pm, playing music from 1993 hardcore to 2008 drum and bass.

I also dj on www.lifefm.co.uk on rotation on a thursday evening 8-10pm GMT (approx every 2-3 weeks), playing old and new drum n bass, old school hardcore and even some soulful house.
Artist
Title
Label
Date

Price

1
NEBULA

Chords Of Sorrow

(12" promo)

Subtle Audio

28 Nov 08
$7.13
Cat:

SUBTLE 012


Genre: Drum And Bass
2
SEBA/KRAZY

Arsenic

(12'')

Innerground Music

14 Oct 08
$6.04
Cat:

INN 026


Genre: Drum And Bass
3
NAIBU

Fireflies EP

(double 12")

Horizons Music

16 Dec 08
$6.57
Cat:

HZN 030EP


Genre: Drum And Bass
4
SUB

Skadi

(12")

Subtle Audio

14 Jan 09
$7.13
Cat:

SUBTLE 011


Genre: Drum And Bass
5
SEBA

Blaze & Fade Out

(12")

Combination Germany

21 Nov 08
$8.77
Cat:

CORE 059


Genre: Drum And Bass
6
ALASKA & SEBA

Perpetual

(12")

Arctic Music

02 Sep 06
$5.48
Cat:

AM 002


Genre: Drum And Bass
7
PARADOX

The Unspoken Divide

(12")

Paradox Music

30 Jun 06
$5.48
Cat:

PM 012


Genre: Drum And Bass
8
FRACTURE & NEPTUNE

Ventura

(12")

Med School Music

24 Nov 06
$6.57
Cat:

MEDIC 3


Genre: Drum And Bass
9
DJ TRAX/APERTURE/ANTIDOTE/PANOPTICON/MACC

The Box Vol 1

(double 12")

Outsider Spain

04 Jun 08
$10.96
Cat:

OUTSIDER 020


Genre: Drum And Bass
10
EQUINOX

Troubled Mind

(12")

Inperspective

14 Apr 04
$6.57
Cat:

INP 009


Genre: Drum And Bass