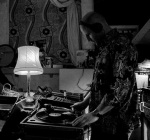 mr brett global funk
Paul
14-March-2010
proper grooves!
Artist
Title
Label
Date

Price

1
YAABA FUNK

Nyash! E Go Bite U (repress)

(10")

Yaabaphone

22 Jan 10
$8.83
Cat:

YAABAPHONE 001


Genre: Funk
2
SOFRITO SPECIALS

Sofrito Specials Presents Tropical Soundclash! (repress)

(12")

Sofrito Specials

20 Jan 10
$8.83
Cat:

SOFR 005


Genre: Funk
3
OH NO

Dr No's Ethiopium

(2xLP)

Disruption Productions

03 Feb 10
$13.25
Cat:

DP 101LP


Genre: Hip Hop/R&B

Pardon Me
Madness
The Funk
Concentrate
Excalibur
P*ssy
Adventure
Soul Of Ethiopia
Dare Say
World Traveler
Scary
Carnival
Louder
Electronic Monsters
Problematic
Fuego Tribe
Midnight Missions
Melody Mix
Drive By
Juke Joint
Loopadors
Laxatives
Raw Block
Sneaky
A Hundred
Ox Therapy
Butta
All My
Fresh Bacon
Crazzzzy
Funeral Parlor
Strong
Questions
The Pain
Great Oracle
Whoo Doo

4
GONJASUFI

A Sufi & A Killer

(CD)

Warp

05 Mar 10
$11.04
Cat:

WARPCD 172


Genre:
5
PERKINS, Dudley

Holy Smokes

(CD)

Epistrophik Peach Sound

24 Jul 09
$14.36
Cat:

EMC 9760


Genre: Hip Hop/R&B
6
DJD feat ANTHONY JOSEPH/MAC DEVILA/JUAN MAGAN feat VIOLETA

Pack EP Vol 11

(3xLP)

Cassagrande Spain

22 Jul 06
$10.50
Cat:

PACKEP 011


Genre: Funky/Club House

DJD feat Anthony Joseph - "Buddah" (main mix)
DJD feat Anthony Joseph - "Buddah" (bonus beats)
DJD feat Anthony Joseph - "Buddah" (dub)
DJD feat Anthony Joseph - "Buddah" (Percapella)
Mac Devila - "Don't Believe" (original mix)
Mac Devila - "Don't Believe" (tribal dub mix)
Mac Devila - "Don't Believe" (instrumental mix)
Juan Magan feat Violeta - "You" (vocal mix)
Juan Magan feat Violeta - "You" (dub mix)
Juan Magan feat Violeta - "You" (downtempo mix)

7
WHITEFIELD BROTHERS, The feat EDAN/MR LIF

The Gift

(limited 7")

Now Again US

04 Mar 10
$9.67
Cat:

NA 7023


Genre: Hip Hop/R&B
8

VARIOUS

Nigeria Afrobeat Special: The New Explosive Sound In 1970s Nigeria

(gatefold 3xLP)

Soundway

24 Feb 10
$18.78
Cat:

SNDWLP 021


Genre: Funk

Fela Ransome Kuti & His Africa 70 - "Who're You?" (original 45 version)
Bongos Ikwue & The Groovies - "Otachikpokpo"
Orlando Julius & His Afro-Sounders - "Afro Blues"
Saxon Lee & The Shadows International - "Mind Your Business"
Eric Showboy Akaeze & His Royal Ericos - "We Dey Find Money"
Madman Jaga - "Hankuri"
The Nigerian Police Force Band (The Force 7) - "Mori Keke Kan"
Bob Ohiri & His Uhuru Sounds - "Ariwo Yaa"
The Anansa Professionals - "Enwan"
Godwin Omabuwa & His Cassanova Dandies - "Do The Afro Shuffle"
The Tony Benson Sextet - "Shish Kebab"
Segun Bucknor's Revolution - "Gbomojo"
The Black Santiagos - "Ole"
Abiodun Bakare & His Kobis Band - "Nigeria"
The Martins Brothers Dance Band - "On Shakara O"
The Sahara All Stars - "World People"

9

VARIOUS

Panama! 2: Latin Sounds Cumbia Tropical & Calypso Funk On The Isthmus 1967-77

(unmixed CD)

Soundway

22 May 09
$14.36
Cat:

SNDWCD 013


Genre: Broken Beat/Nu Jazz

Papi Brandao Y Su Conjuntop Aires Tablenos - "La Murga De Panama"
Los Silvertones - "Tamborito Swing"
Maximo Rodriguez Y Sus Estrellas Panamenas - "Flora"
Papi Brandao Y Sus Ejecutivos - "Decidete Mi Amor"
Skorpio - "Te Toca Tocar La Tumba"
Los Superiores - "Descarga Superior"
Idamerica Ruiz Con Osvaldo Ayala Y Su Conjunto - "No Llores Porque Me Voy"
Los Revolucionarios (Soul Revolution) - "Mi Bella Panama"
The Duncan Brothers - "Dreams" (edit)
The Soul Fantastics - "Ain't No Sunshine"
The Exciters - "Ese Muerto No Lo Cargo Yo"
Menique El Panameno Con Bush Y Los Magnificos - "La Confianza"
Camillo Azuquita - "Borombon"
Los Papacitos - "Jazzy"
Alfredo Y Su Salsa Montanera - "La Escoba"
Sir Jablonsky - "Juck Juck" (part 1)
Lord Cobra Y Los Hnos. Duncan - "Love Letters"
Ceferino Nieto - "Ceferino En Salsa"
Ormelis Cortez Con Su Conjunto Viva Guarare - "Si La Vez"
Chilo Pitty - "Piculina"